CHARLOTTE, N.C. — The World Series, the U.S. Open, and the Indianapolis 500 all have one thing in common: they've lasted more than 100 years.
Each of these sporting events has cultivated over a century of history and memories that keep fans engaged year after year.
For James Hinchcliffe, that's part of what makes the Indy 500 so special.
"We're into the 107th running of the Indy 500, which I don't think there are many races out there that have been happening for that long," Hinchcliffe said. "You're quite literally making history every time you take part in this race or play a part in telling the story of this race."
Hinchcliffe will be on the broadcast team for NBC for the 2023 Indy 500 on Sunday. It's the second year he's helped call the race after he competed in the event 11 times.
During those 11 tries, Hinchliffe had a best finish of 6th in 2012. He says his best shot to win it, though, was in 2016 after starting on the pole.
"We qualified on pole and led a bunch of the race and ultimately, it was just as simple as track conditions kind of affected us as the track got hotter in the afternoon," Hinchcliffe said. "I think if we could go back and do that one again, we could make a few small tweaks to the car."
That 2016 run came after a horrendous crash Hinchcliffe suffered in practice for the 2015 Indy 500.
A mechanical failure forced Hinchcliffe's car to spin around and slam the backstretch wall. The car nearly flipped as it skidded across the track.
Hinchcliffe says part of the car's suspension flew into the cockpit area during the crash, which he says nearly killed him.
"It was a big steel rod that came through the car and through me," Hinchcliffe said. "So that took me out for the rest of the season. I was honestly very, very lucky to even survive that."
Hinchcliffe says he nearly bled to death after an artery was hit during the wreck. He credits the Indianapolis Motor Speedway safety and medical teams for getting him recovered from the incident.
Following the wreck, Hicncliffe competed in the NTT IndyCar Series until 2021 and raced in five more Indianapolis 500s. He failed to qualify for the 2018 Indy 500 and reflected on the grief he felt missing the big show.
"Indy is such a cruel beast sometimes. There are a lot of drivers over the years that have been on the wrong side of bump day," Hinchcliffe said. "It's happened to me, and you know, watching it happen [to Graham Rahal last week], it was so painful."
Rahal was bumped from the 2023 Indy 500 during qualifying on Sunday, May 21. Following his elimination, Rahal was visibly distraught with the outcome of missing one of racing's biggest events. Rahal will race on Sunday, though, in substitution for Stefan Wilson, who was injured in practice on Monday.
Hinchcliffe won six IndyCar races at tracks that were not Indianapolis. His best season came in 2013 when he won races at St. Petersburg, Sao Paulo, and Iowa, ultimately finishing a career-best eighth in the points standings.
When he looks back at his career, he says his biggest accomplishments are qualifying on the pole at Indy, winning at Sao Paulo, and getting that first career win at St. Petersburg.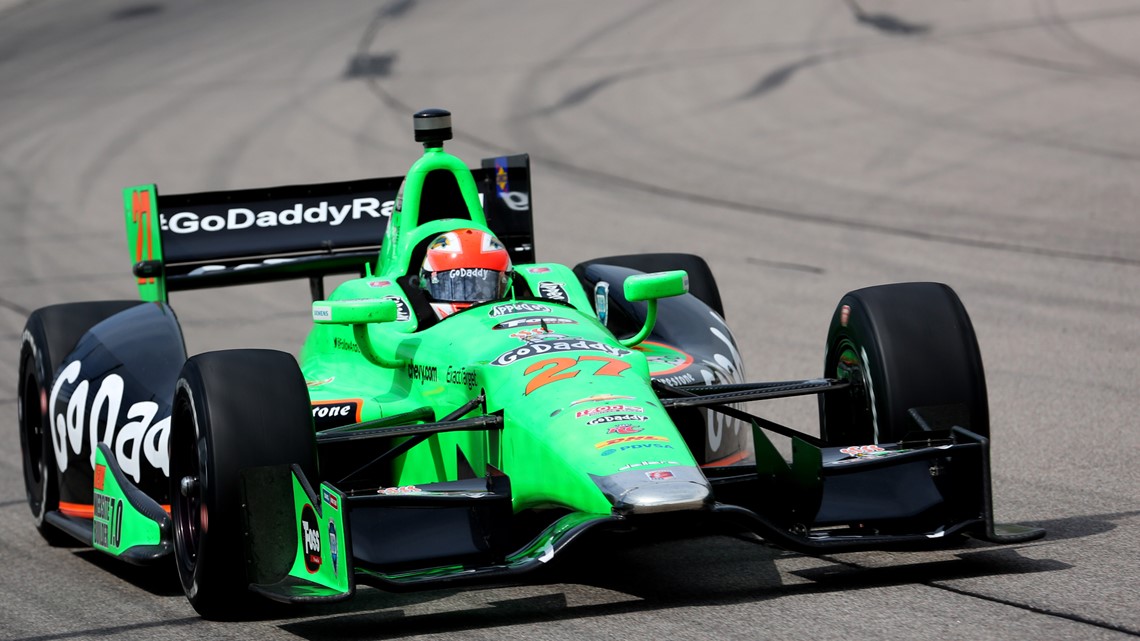 "That first win is always one you know that stands out as a huge moment in your career and a lot of kind of validation for all the hard work and suffering and sacrifice that goes into trying to make a career and professional sports," Hinchcliffe said.
The 2023 Indianapolis 500 is on Sunday at 12:45 p.m. on NBC. Álex Palou is starting on the pole. Marcus Ericsson is the reigning champion.