CHARLOTTE, N.C. -- The Charlotte Hornets are slated to pick 11th in Thursday's NBA Draft. But the big talk in town is not about a player they might get. It's about a player they could lose.
Trade Kemba Walker? I'll pass.
The tank talk has reached a fever pitch, with many now willing to send the Hornets' all-time leading scorer — and heartbeat — to Cleveland to acquire the eighth pick in the draft.
My first thought is how bad could a franchise with a history of screwing up lottery picks screw up two in one night? Many will say you need to remove the emotion, that attachment to Walker when making a basketball decision. So let's do that, although we'll come back to it.
Walker is an ever-improving two-time All-Star. A close-to-premier player at a premier position. Trading a proven player for the chance to keep swinging for promising teenagers? Watch Phoenix rest their future on a 19-year-old 7-footer with the top pick, because that always works out.
Philly? The process took half a decade and they're still hoping that LeBron joins them, anyway.
PHOTOS: Kemba Walker through the years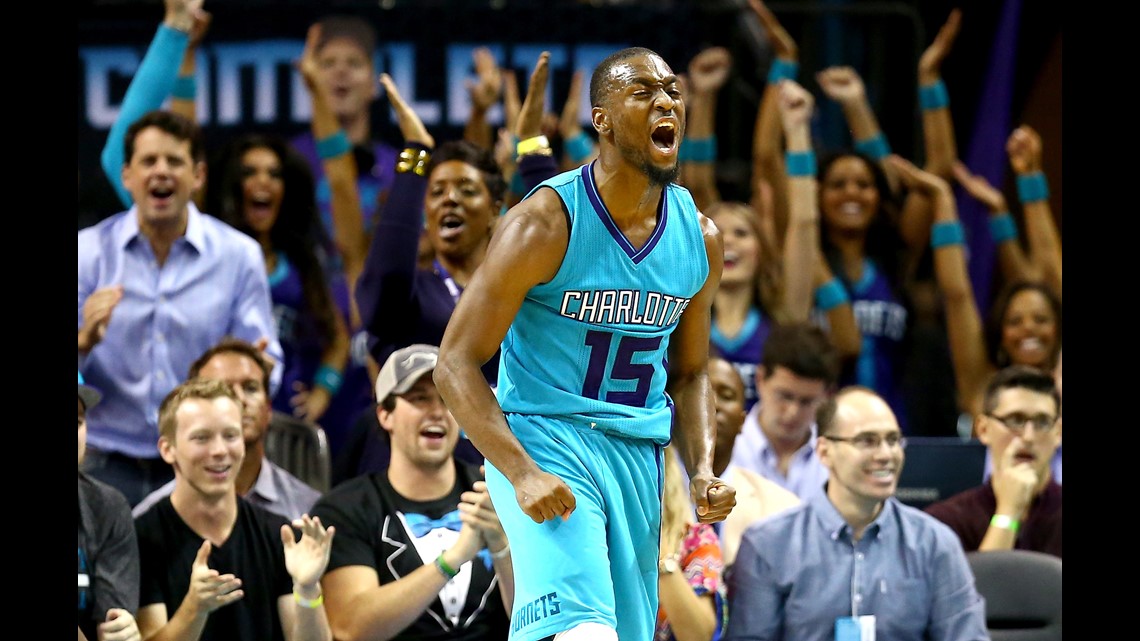 Tanking is a complete, long-term gamble. It's also defeatist. And so is the faction saying, "we just want to see Kemba do well, even if it's in a Cleveland uniform." What kind of attitude is that?
There is room for emotion in this decision, in my opinion.
For the last seven years, Kemba Walker has been the identity of this franchise. As Charlotte has grown, so has Kemba. He plays with a passion and competitive fire 82 times a year that rivals that of his employer. You know, Air Jordan himself.
RELATED: Conversation with Kemba
Kemba is capable of returning the buzz back to Buzz City. He needs help on this team, but he doesn't need to be the help on some other team.
The Hornets brought general manager Mitch Kupchak here because he's capable enough to figure this out. Anyone could've walked into the gig and said trade everyone, we're tanking. It's the easiest thing to do.
The hardest thing to do is what must be done. Kupchak must find a way to carefully remove the Jenga pieces of bad contracts and draft picks while keeping the most important piece in place. And hey, while you're at it, Mitch, pick a star at number 11.
Sign up for WCNC NBC Charlotte's 5 Things to Know newsletter and get the latest in your inbox each morning!