CHARLOTTE, N.C. – In what has become a summer tradition, Panthers quarterback Cam Newton was named to the NFL's Top 100 players of 2018, coming in at No. 25.
The 2015 NFL MVP jumped 19 spots from last year after leading the Panthers to an 11-5 record and fourth playoff appearance in five years. Newton fell 43 spots in 2017 after battling injuries throughout 2016, a year in which Newton had career lows in completion percentage and rushing yards. According to Panthers.com, Newton has been named to the list every year since becoming eligible in 2012.
No bother, though. Last year, Newton rushed for a career-best 754 yards and became the first NFL quarterback to score 50 rushing touchdowns. Entering 2018, Newton is third on the all-time list for rushing yards by a quarterback with 4,320 yards, trailing Randall Cunningham (4,928 yards) and Michael Vick (6,109 yards).
"There's a reason he calls himself Superman," said Tampa Bay defensive lineman Gerald McCoy. "At any moment that can come out."
PHOTOS: Kicking with Cam Kickball Tournament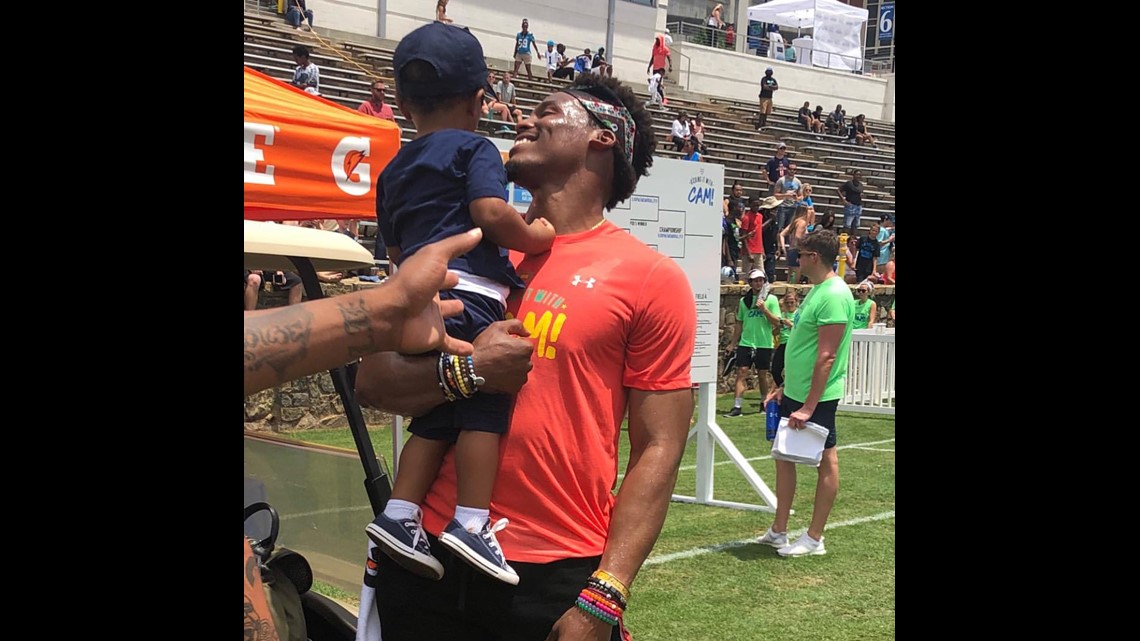 Thomas Davis is the only other Panther to make an appearance on the list, coming in at No. 73, but Luke Kuechly is expected to be named in the top 20.
The NFL Top 100 is voted on by active NFL players after each season. Players 20-11 will be revealed Monday, June 18. Click here for the complete list.
Sign up for WCNC NBC Charlotte's 5 Things to Know newsletter and get the latest in your inbox each morning!