That's how Christian McCaffrey describes Panthers quarterback Cam Newton in one word. But there's plenty more that comes to mind when you mention Newton around the Panthers' second-year running back.
"He's kind of reminded me to have fun with the game and that's when I think I'm at my best — when I'm having fun," McCaffrey said. "He's always positive. Whenever someone is being negative, he'll get out a fake negative spray and start spraying them, but little things like that.
"He does a great job coming to work every day and making sure we're ready to roll."
And when they're rolling, there's a new ritual for the team: steak dinners.
"This guy Jack Arnold, who I met through some mutual friends, we've kind of made it a tradition," McCaffrey said. "After every home game, he comes and cooks for us. He's always got something else on the menu. He does a heck of a job and there's nothing like coming home after a win and having the smell of everything he's cooking."
Nothing like a home-cooked meal, right? And for McCaffrey, there's nothing that can take the place of family.
"My three brothers are my best friends in the world. Growing up with them was always awesome. We'd do one-on-one, one-on-two, whatever we were doing, we were always competing with each other," he said. "It makes for a pretty hectic household. Having five boys in the family, she [McCaffrey's mother Lisa] had to make a lot of sacrifices for us."
McCaffrey said his mom calls him just about every day and he answers as much as possible.
"She's a great ear, she's a big light for all of us and my dad is the same way," McCaffrey said.
Longtime football fans probably recognize McCaffrey's father, Ed, who spent a dozen years in the NFL and won three Super Bowls with the New York Giants and Denver Broncos. Growing up the son of a professional football star, McCaffrey appreciates the wisdom his father passes down to him.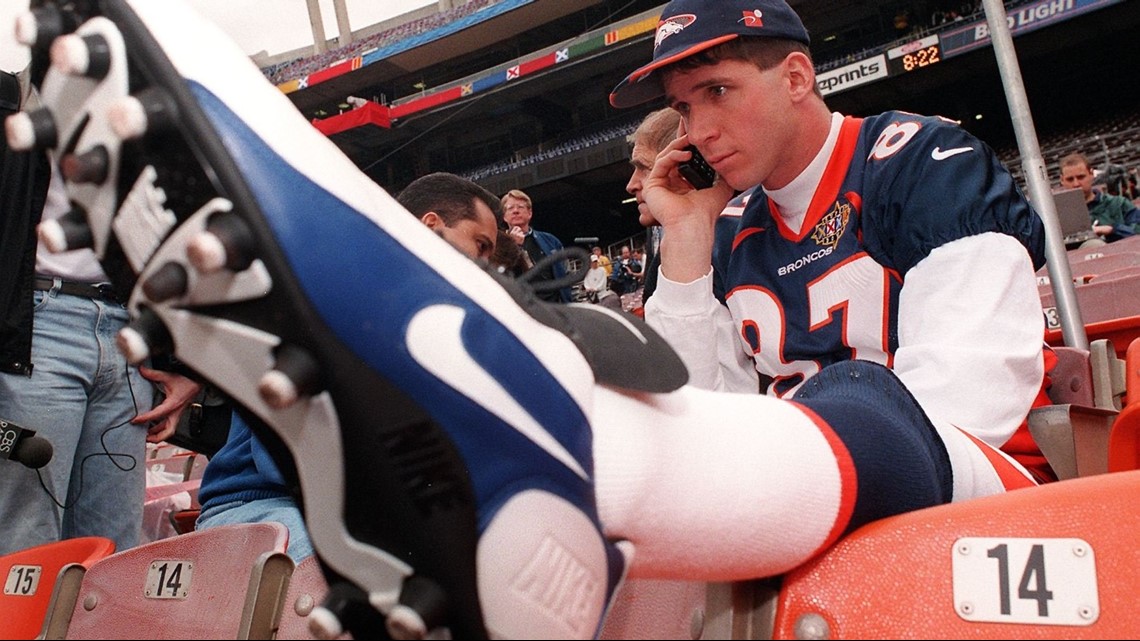 Christian said when he has time off, especially in the middle of the 16-game season, it's all about taking it easy. He even dabbles with music when he's not on the field.
"Yeah, I play the piano a little bit and the harmonica," McCaffrey said. "My old neighbor back home got me into piano when I was a freshman in high school. It's a good getaway, too, and then I saw the movie "Whiplash" and I loved it, so I got a drum kit."
"I think that's one of the coolest things I've ever seen," McCaffrey said. "To see it right in the city it just kind of fulfills a little bit of that pride I have to live here, to be on this team and to play for this city."
PHOTOS: Christian McCaffrey's career with Carolina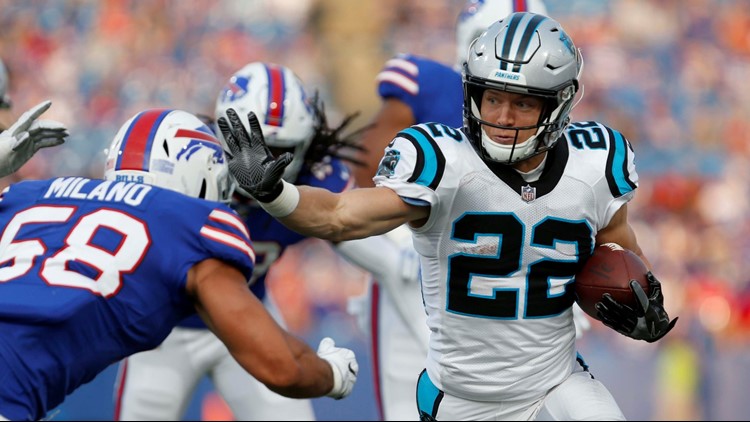 And with a contract that will keep him here through the 2020 season, CMC's in love with everything Charlotte has to offer.
"I love it. It's such an easy place to live," he said. "Everyone is super nice. The food's good, the weather's good. I've got no complaints."