WASHINGTON (WUSA9) -- It really happened.
The Washington Capitals are Stanley Cup Champions for the first time in franchise history!
After a scoreless first period, a combined five goals were scored in the second period, and two more in the third period, the Capitals ended up on top, beating the Vegas Golden Knights 4-3 to win the series in five games.
It's been three straight seasons of losing in the second round of the Stanley Cup Playoffs.
Two of those three postseason losses were to the Caps rival, the Pittsburgh Penguins.
Outside of the past three seasons, it's been 20 long years since the Caps have been in the Stanley Cup Final period!
No to mention, in 44 years that the Capitals have been a franchise, they never once have been able to call themselves the champions.
But Thursday night the Capitals lifted the D.C. curse, and they are bringing a championship to the District.
What seemed like a lifetime for Capitals forward Alex Ovechkin is now a dream come true.
Not only did he get to hoist up the Stanley Cup trophy, but he also won the Conn Smythe Trophy as MVP of the Stanley Cup Playoffs.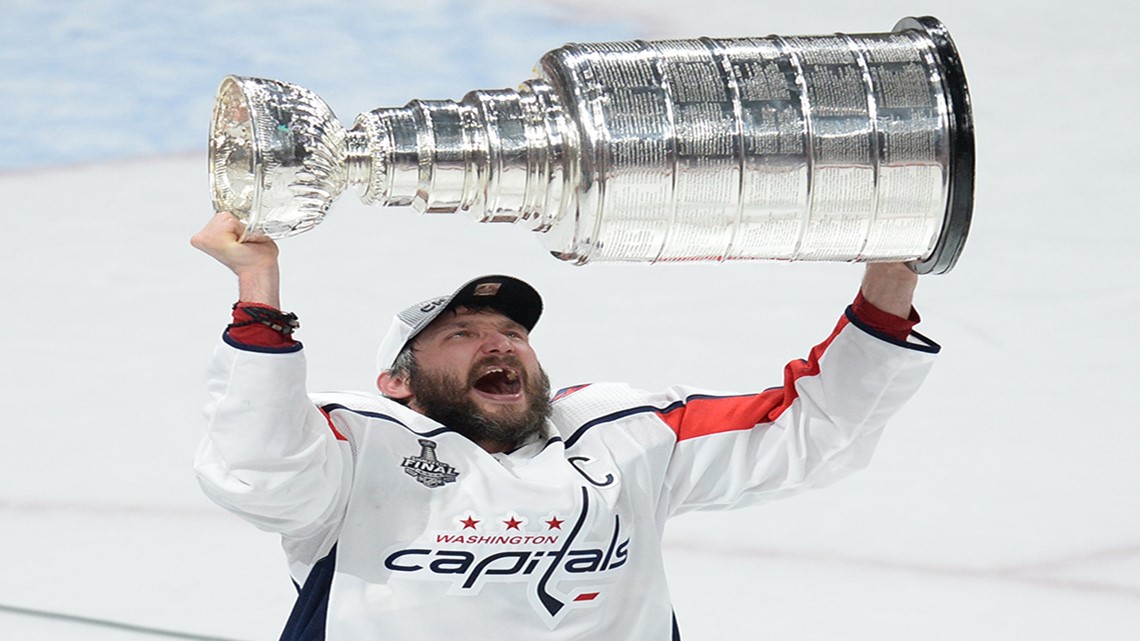 No longer is he one trophy short from being the greatest.
He simply is the greatest.