WASHINGTON D.C., DC — Rashema Melson beat overwhelming odds to get where she is today.
The 23-year-old recently graduated college, has her own place in Washington, D.C. and is studying for law school. She works at an education center for kids and parents experiencing homelessness.
But not long ago, she was in their shoes.
For years, beginning when Rashema was 11 years old, her family did not have stable housing. They moved from house to house, living on couches, in abandoned homes and in shelters. Rashema attended more than seven elementary schools.
Other traumatic factors also contributed to a tumultuous childhood for Rashema. Her father was murdered when she was young, leaving her mother on her own. Her family also experienced domestic violence and food insecurities, sometimes eating food out of a can.
"It was a very fearsome state," she said.
It all built up, leaving her worried about the future and feeling alone. By 13, she was bulimic and practicing self-harm.
At age 15, her family moved to a D.C. "mega-shelter," notorious for unsafe and unsanitary conditions. (Complaints of rodents and decay caused the city to shut down the D.C. General shelter in 2018.)
While living at D.C. General, Rashema dedicated herself to her studies. In order to avoid the shelter, she would get to school as early as possible and study before class. After school, she filled her schedule with extracurricular activities like cross country, track and volleyball to keep busy until the shelter's curfew.
But besides being an escape from the shelter, Rashema saw education as the only way out of her situation. Studying was her form of survival.
"I was very studious… because I was really concerned with earning scholarships. I was really worried that I would be homeless forever," she said.
During these difficult times, Rashema said she had a breakthrough when she committed herself to her faith.
"I built my relationship with God and with him, everything changed," she said.
By junior year, Rashema's hard work was paying off-- she was set to graduate valedictorian of Anacostia High School. She remained top of her class by graduation.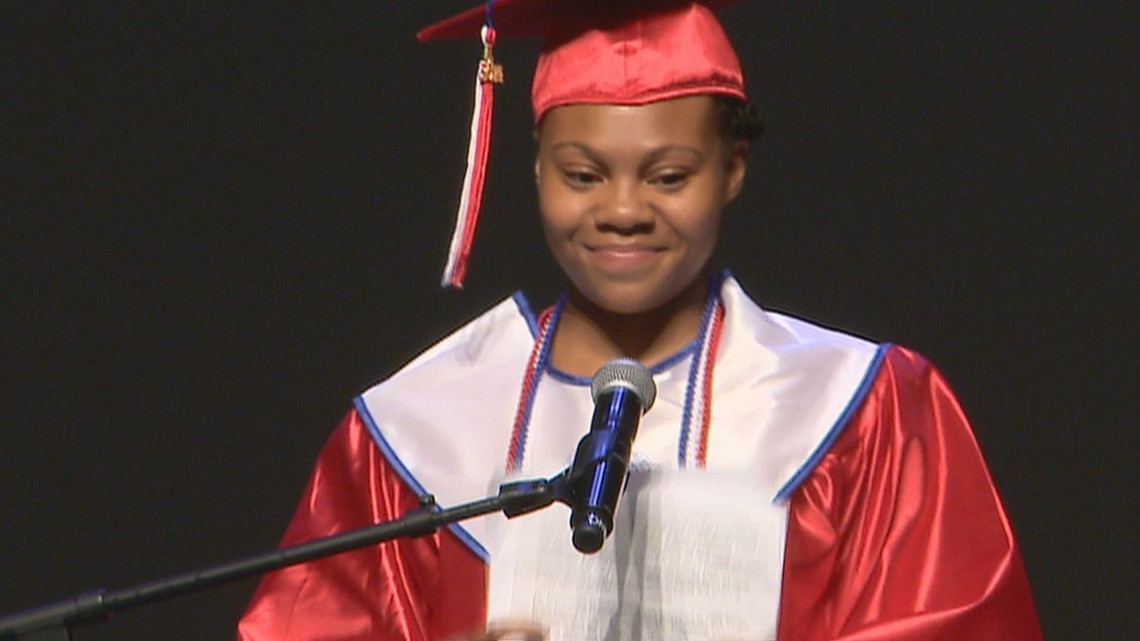 Her educational accomplishments continued with a full scholarship to Georgetown University, where she pursued a degree in justice and peace studies.
At Georgetown, Rashema says she mostly kept to herself, maintaining the focus that kept her on track in high school. Most of her classmates came from worlds with wealthy families, private tutors and elite high schools.
"Everybody who was anybody was at Georgetown," she said.
There were days when she felt she didn't belong. But Rashema maintained the determination that got her through life in the shelter.
There were also a few bumps in the road. During her junior year, Rashema left Georgetown and moved to Tennessee to marry her military boyfriend.
But not long after, she realized she needed to stick to her dream. The two divorced and Rashema petitioned Georgetown to let her back in. They did, and she finished her degree in 2019.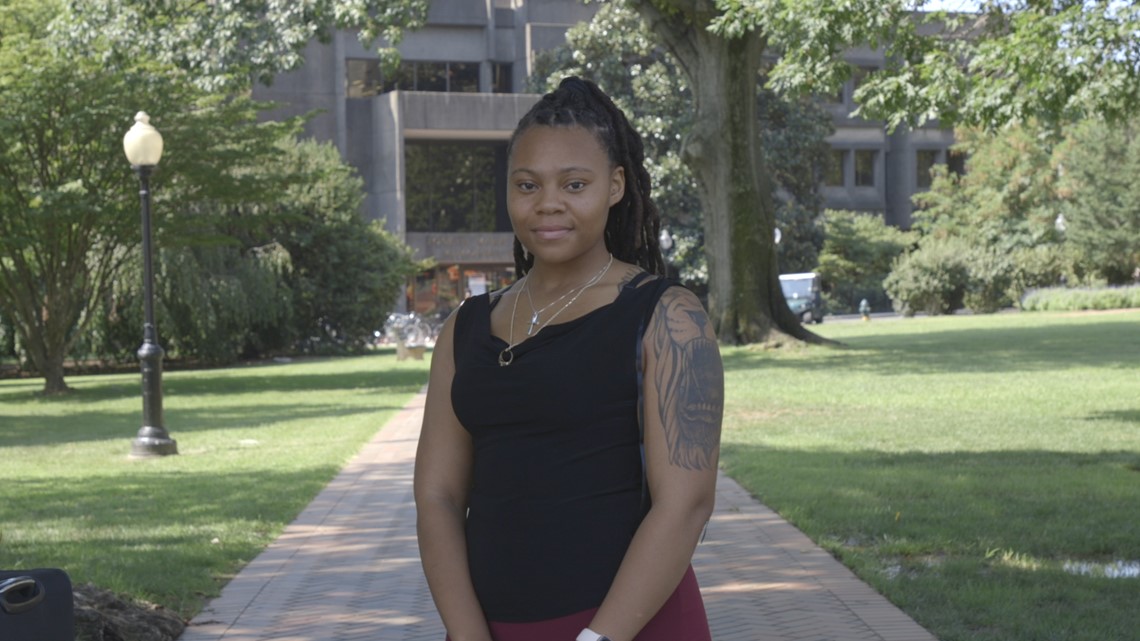 After college, Rashema accepted a job with Bright Beginnings, an education center for children and families experiencing homelessness. She works as a family recruitment outreach specialist, speaking with families who could benefit from the services at Bright Beginnings.
"I talk to them about my story… opening up and telling them I am a person of this community, I completely understand you," she said.
No matter how far she goes (law school's next on the list), it's important to Rashema that she remains close to her roots.
"What my community needs is a lot of love and people to believe in us, and who's better to do that than me?" she said.
HeartThreads are the best stories about the best of us. Want more? Follow us!