COLUMBIA, S.C. — The City of Columbia says Columbia Water will begin sewer upgrades at the intersection of Huger and Blossom Streets beginning the weekend of May 20 and continuing through subsequent weekends ending the morning of June 20.
Officials say work will only take place from 7:00 pm on Friday until 6:00 am on the following Monday during the weekends. Traffic will be routed around the work during these times.
The City urges drivers to avoid the area during weekend work.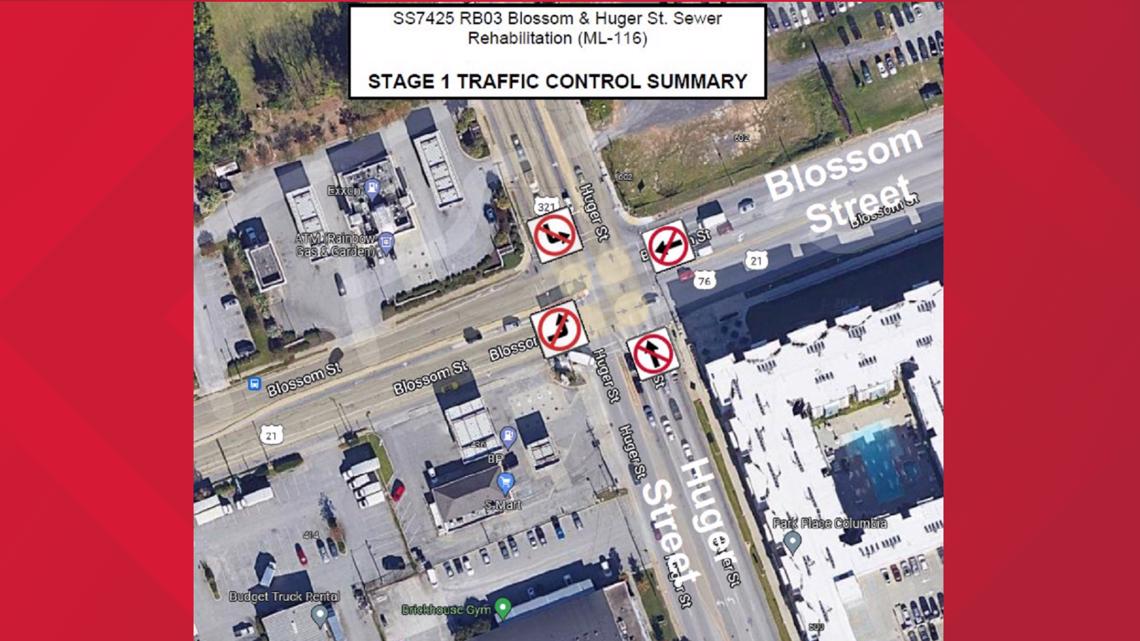 No work will take place during the week.
Any other questions or concerns can be made to our Columbia Water's customer care center at 803.545.3300.