CHARLOTTE, N.C. — Charlotte Area Transit System (CATS) is rolling out a new safety campaign starting this week warning people to stop taking pictures on the train tracks.
The "Fashion or Fatal" rail safety campaign is aimed at increasing rail safety knowledge and educating the public of the dangers in taking photos on or near train tracks.
"We've had an issue in the past with individuals with social media influencers, photographers, just folks taking their senior portraits, their engagement photos, their wedding photos on any railroad crossing," said Courtney Schultz, senior marketing representative with CATS.
CATS partnered with Operation Lifesaver Inc. (OLI) on this project after it was awarded $20,000 for the 2019 Competitive Rail Transit Safety Grant.
The ad campaign will soon be seen on the trains along the LYNX Blue Line and CATS buses.
"There's totally amazing places, you know, around the Charlotte region that you can take photos; they just shouldn't be on the LYNX Blue Line," Schultz said.
According to OLI, there were 19 deaths and 11 injuries from railroad trespassing in North Carolina in 2018.
A CATS representative said no one has died on its tracks specifically for taking photos, and the organization would like to keep it that way.
"We take this really seriously," Schultz said. "This is not just simply you taking that quick photo. It really could mean your life."
According to our sister station KGW over the weekend, officials in Oregon said a 17-year-old boy was hit and killed by a train while taking senior photos in a town near Portland.
CATS officials are now re-enforcing that snapping a photo on the tracks is misdemeanor trespassing that could come with consequences.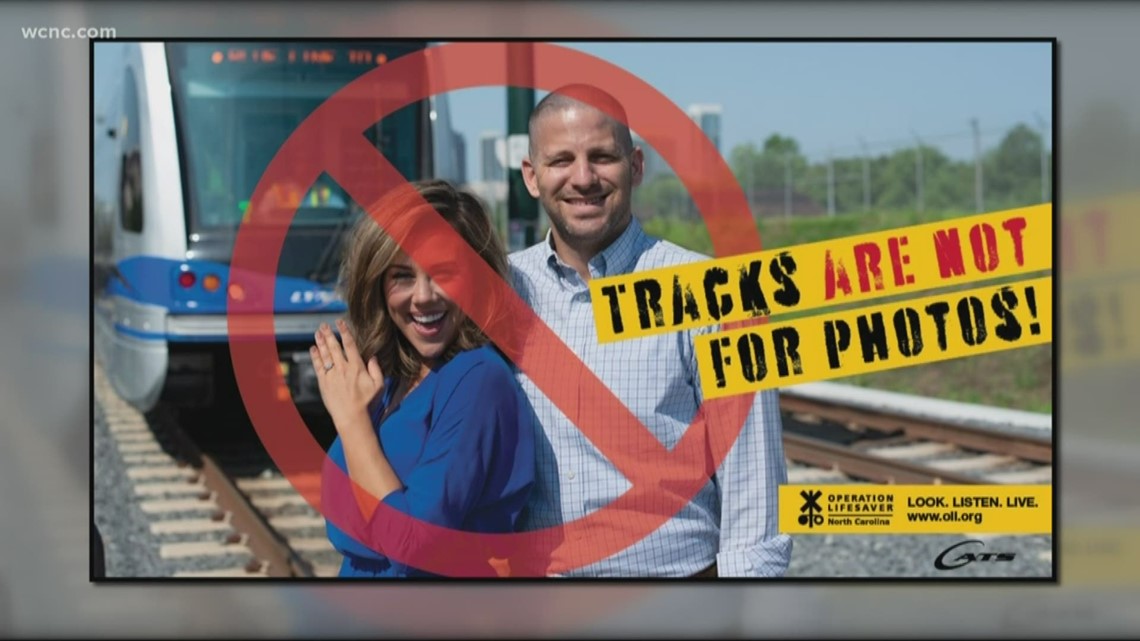 "If we see you taking photos on the tracks or on your social media platforms, that we see those photos, we do have the right to pursue prosecution with CMPD," Schultz said.
According to CATS, the two-part campaign also aims to decrease the number of vehicles that drive on to the LYNX Blue Line. Since January 2019, 23 single-occupancy vehicles have entered the LYNX Blue Line right-of-way and had to be removed.
TRENDING ON WCNC.COM