CHARLOTTE, N.C. — A new bridge is coming to the University City area of north Charlotte in the years ahead.
The city of Charlotte has approved the construction of the so-called North Bridge project, which will link the University Research Park on Research Drive with the Shoppes at University Place on JW Clay Blvd.
The new bridge is intended to provide an additional connection alongside the existing bridges on West W.T. Harris Blvd. and West Mallard Creek Church Road. The bridge will be accessible to drivers, bicyclists, pedestrians and public transit.
"Greater access creates more economic viability for the research park and everything on the opposite side of the bridge," Tobe Holmes, of University City Partners, a nonprofit supporting growth and development of the area, said. "Not just a great backdoor in, if you will, but also great for pedestrians and cyclists and e-bikers."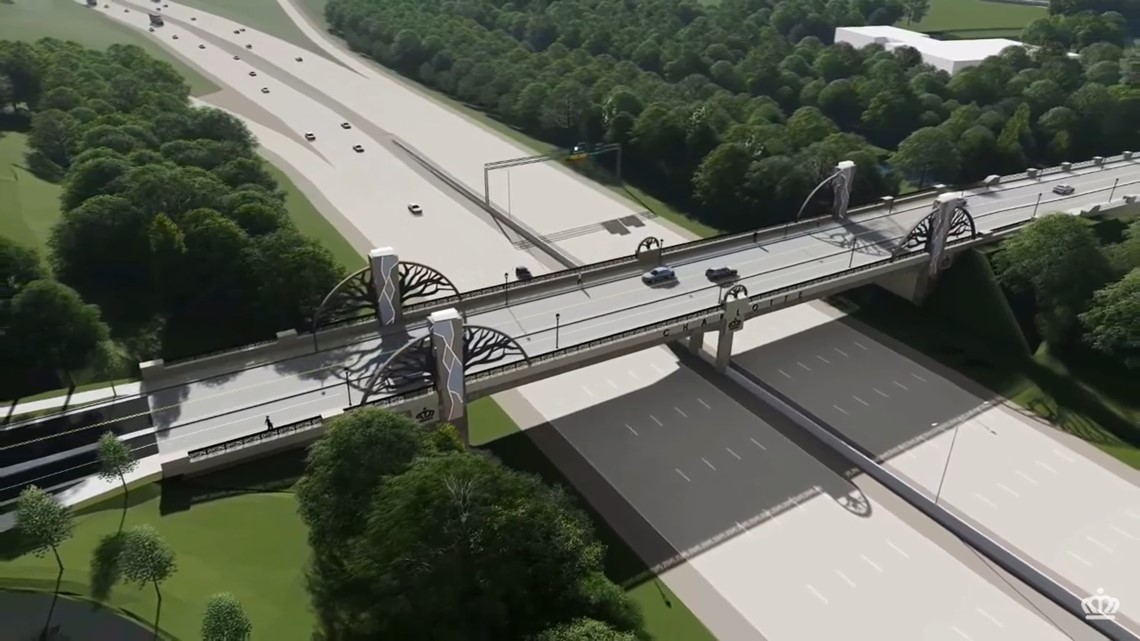 During a May 22 meeting, the Charlotte City Council voted to approve another $4.7 million for the project, which now totals more than $42 million. Some of the projects would be paid for using federal funds.
Designers anticipate the bridge will act as a monumental entrance to Charlotte for drivers on Interstate 85 southbound. Final design concepts for the bridge featured various decor, the trademark crown logo of the city, and emboldened with the word "Charlotte."
Construction is expected to begin early next year.