CHARLOTTE, N.C. — January and February are usually the coldest part of the year. In 2023 though, they have been more like early spring, and now even March is off to a blazing start.
All combined, the first two months and now the first week of March have been so warm they are just 0.1 degrees behind 1932 for the warmest start to the year, since record-keeping started way back in 1878.
January 2023 was the 11th warmest January all-time, followed by February as the second warmest on record since 1878. March so far is 11.6 degrees above average, already just six days into the month.
The cold, though, is on the way back by the weekend into next week.
The average highs next week are in the low to mid-60s. I expect us to be a full 10 degrees below that, which means low to mid-50s.
Those afternoon highs, while cool next week, is still not an out-of-the-ordinary briefly in March. The real issue will be nighttime lows in the low to mid-30s, possibly many times next week.
With the record-warm start to the year, all forms of vegetation have started to sprout and grow almost 20-30 days early. This means many of those plants will be vulnerable to an average early to mid-March frost or freeze.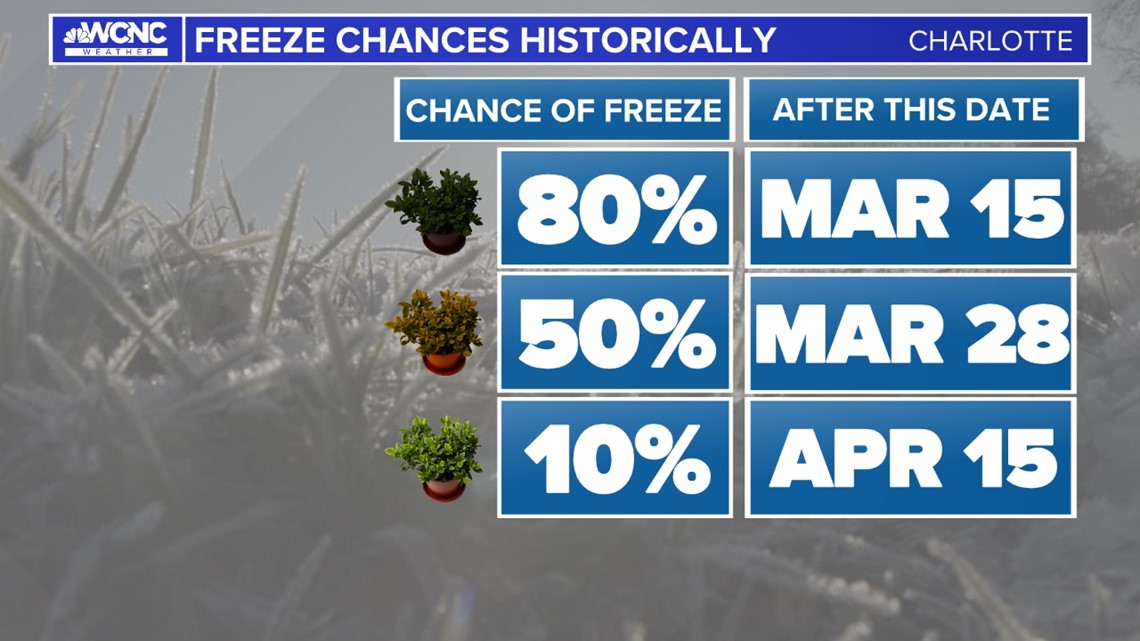 Fruit trees and tender plants will likely need to be covered and or sprayed with water many times next week.
The only good news right now is it would appear that none of the nights are expected to be a hard freeze with lows in the mid-20s or lower. This looks like a light freeze or heavy frost set-up for most of the nights next week.