GREENSBORO, N.C. — The threat for North Carolina is increasing with Dorian, especially at the beaches. A track right along the coastal areas of North & South Carolina is most likely, but what are some other possibilities for here in the Piedmont?
There are three main scenarios of tracks that could play out.
TRACK 1: Dorian hits Florida and moves inland as it heads north
This would bring more wind/rain & concern here in the Triad.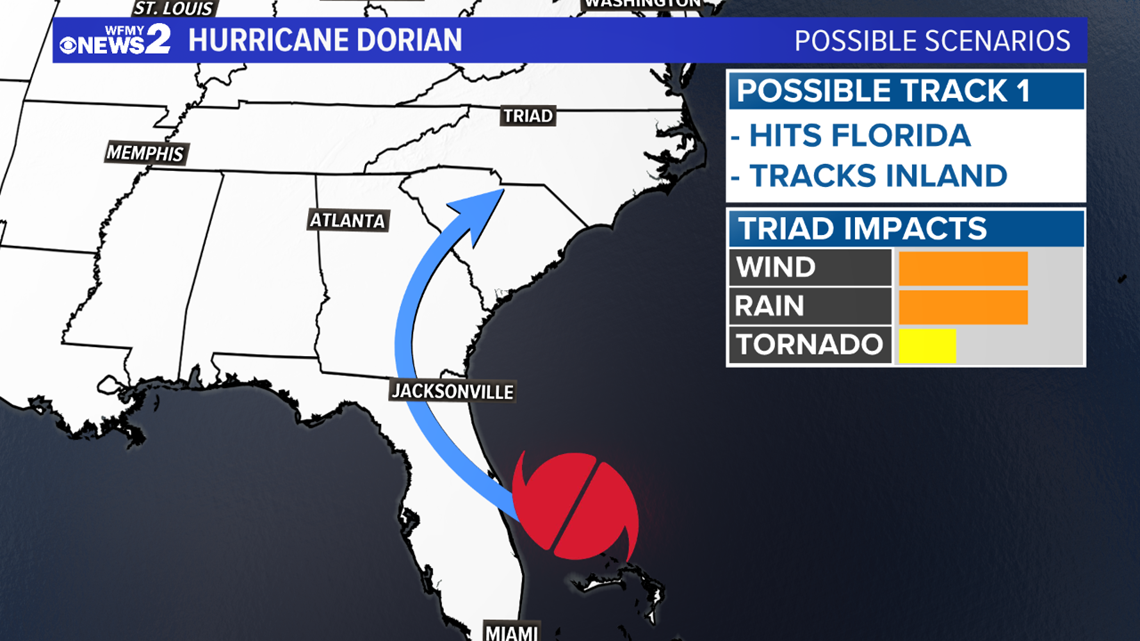 TRACK 2: Dorian hugs the Southeast U.S. Coast all the way from Florida to N.C.
This would be worst for the coast, with high wind/rain/surf impacts. Less of an impact here in the Triad with lower rain / less wind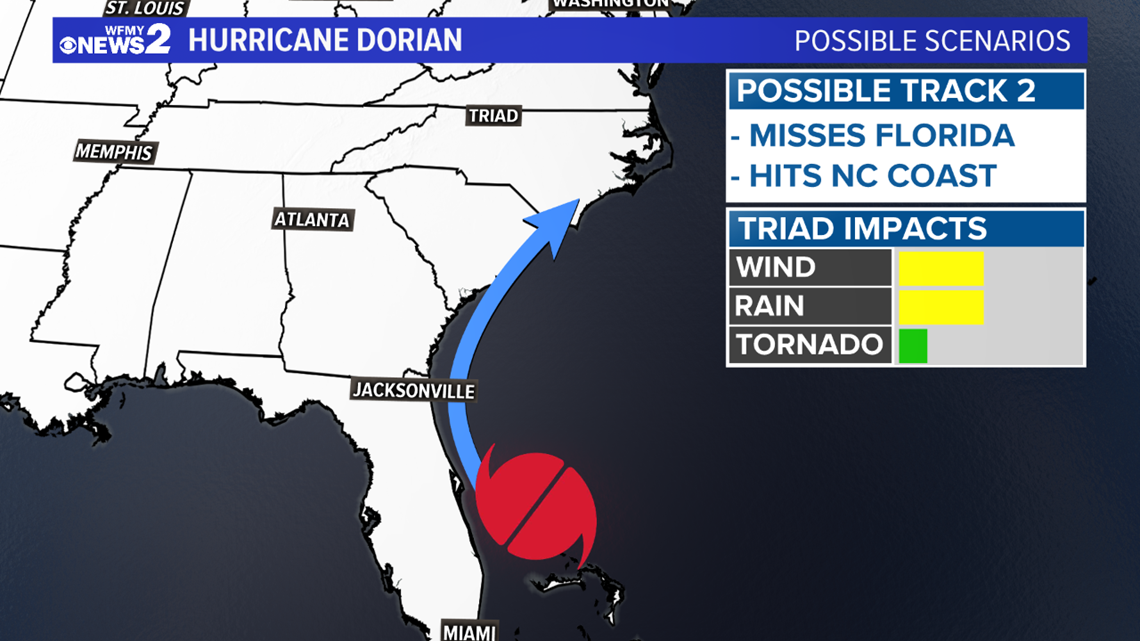 TRACK 3: Dorian curves farther east and misses us "out to sea"
This would be best for everybody. The Triad would have no impacts.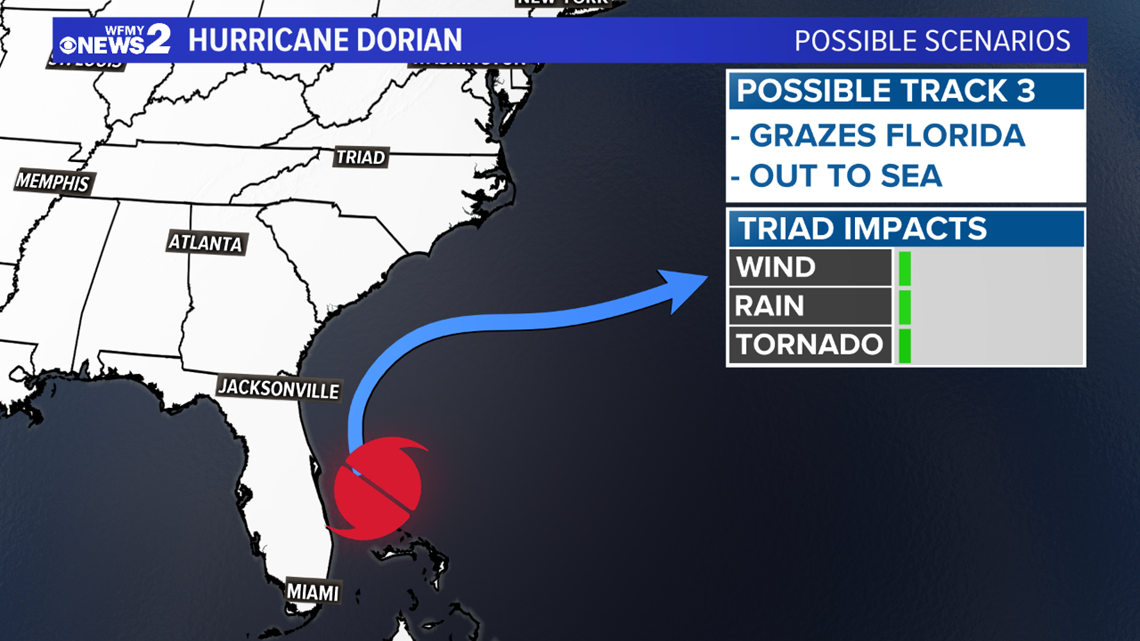 Right now, track #2 appears most likely, hugging the coast with big impacts at the beaches and lower impacts in the Piedmont. We will keep you updated as the storm evolves.
TIMEFRAME: No matter what impacts we see, we won't see anything until Wednesday at the earliest, more likely Thursday & Friday.