CHARLOTTE, N.C. — Fall is just around the corner, but the leaf color is overwhelmingly green for much of the Charlotte and surrounding area. Autumn is just two days away, but the colors of fall will occur over a period of time for the vast majority of the area.
The brilliant colors of fall here in the Carolinas will start at the higher elevations first before transitioning to the Charlotte metro. The cooler temperatures along with sunshine and dry conditions will help the process of leaves changing colors. The difference of much cooler temperatures overnight and warmer days without wind and rain will make for a better transformation to quintessential fall-like views.
The change will not happen overnight but will transition across various parts of our region from the Sandhills to the Piedmont and Charlotte metro to the Foothills and Mountain zones.
Fall colors are currently at a minimal with the exception of sporadic pops of yellows and oranges. The mountains will see the change happening first and it'll vary with elevation.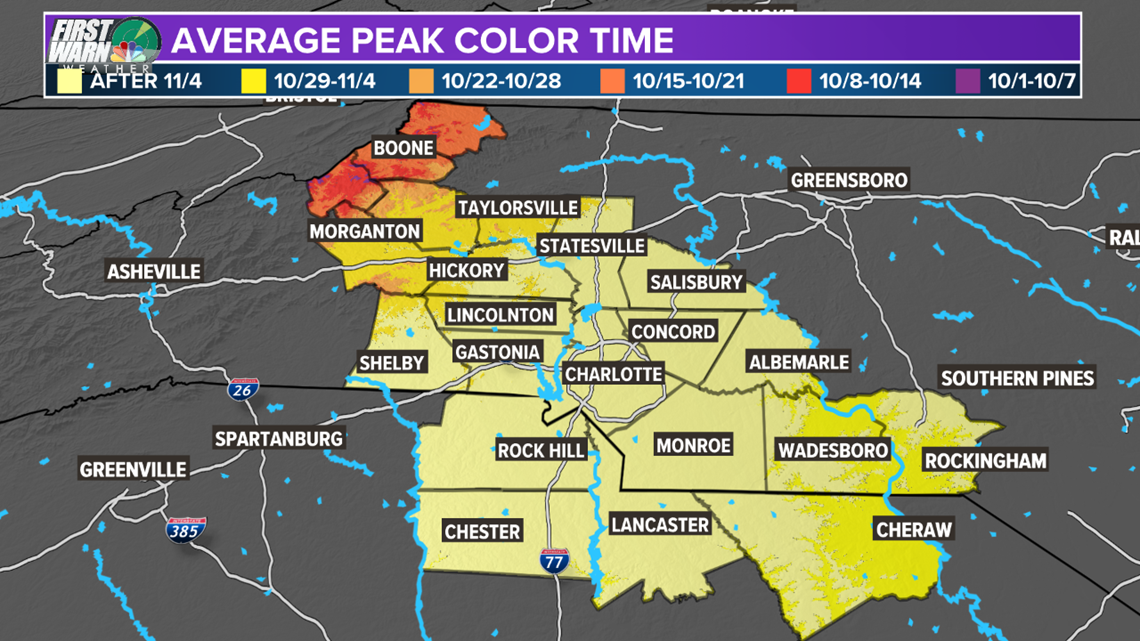 If you're willing to wait until late October into the first week of November, expect peak fall foliage for the Foothills, Charlotte, Southern Piedmont, South Carolina Piedmont, and Sandhills.
But, if you're ready for a road trip with a scenic drive along the Blue Ridge Parkway, you will have an opportunity to see fall foliage sooner rather than later. The average peak color time for the mountain zones such as Avery, Watauga, Ashe counties is late September into early/mid-October.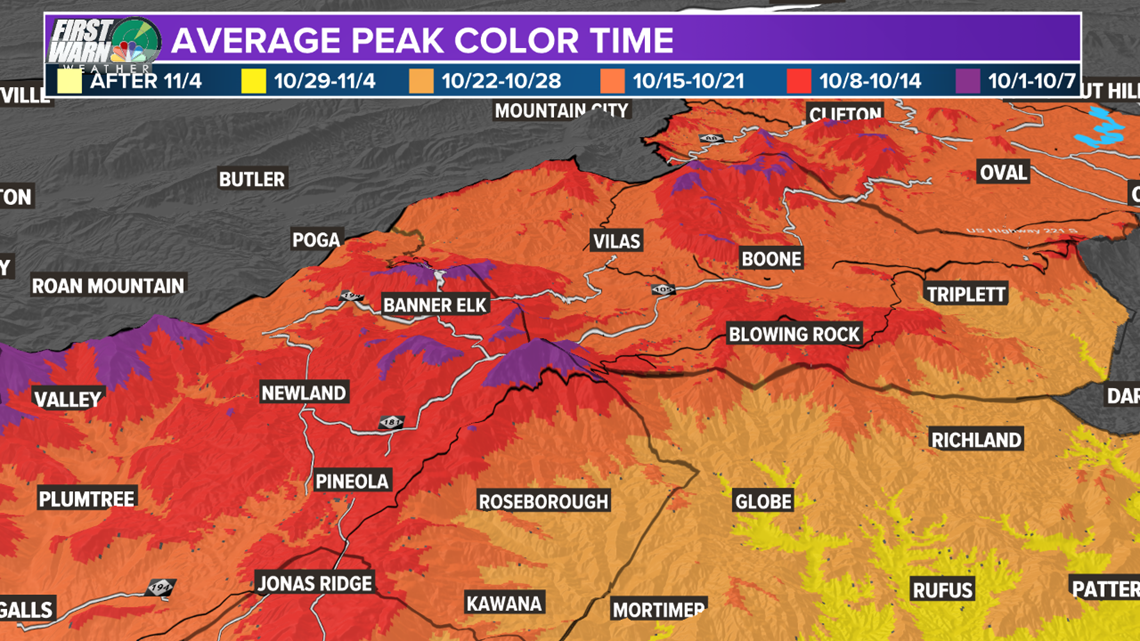 By late October into November, the colors may fade to brown in the mountains.
All of WCNC Charlotte's podcasts are free and available for both streaming and download. You can listen now on Android, iPhone, Amazon, and other internet-connected devices. Join us from North Carolina, South Carolina, or on the go anywhere.