CHARLOTTE, N.C. — It's that time of year again, as Brad Panovich presents his 16th annual winter forecast for the Charlotte area.
Over the past 15 years, Brad's verification scores have been around 66%, meaning the forecast has verified on 10 out of 15 years, including last winter. There was a tough stretch with back-to-back misses in 2011-12 and 2013-14, but we're back on track.
The forecast
I won't bury the lede here. I expect this winter to be warm and wet here in the Carolinas again. There is one big caveat, and it might be confusing, bu tI also think we will have above average snowfall and ice. This might seem like a contradiction, but this happens more than you might think.
It's explained in the technical part of the winter outlook below. The fact we will have a wet winter plays into the higher snow and ice chances because we can have a few storms that time out with the cold but are separated by long periods of mild temperatures.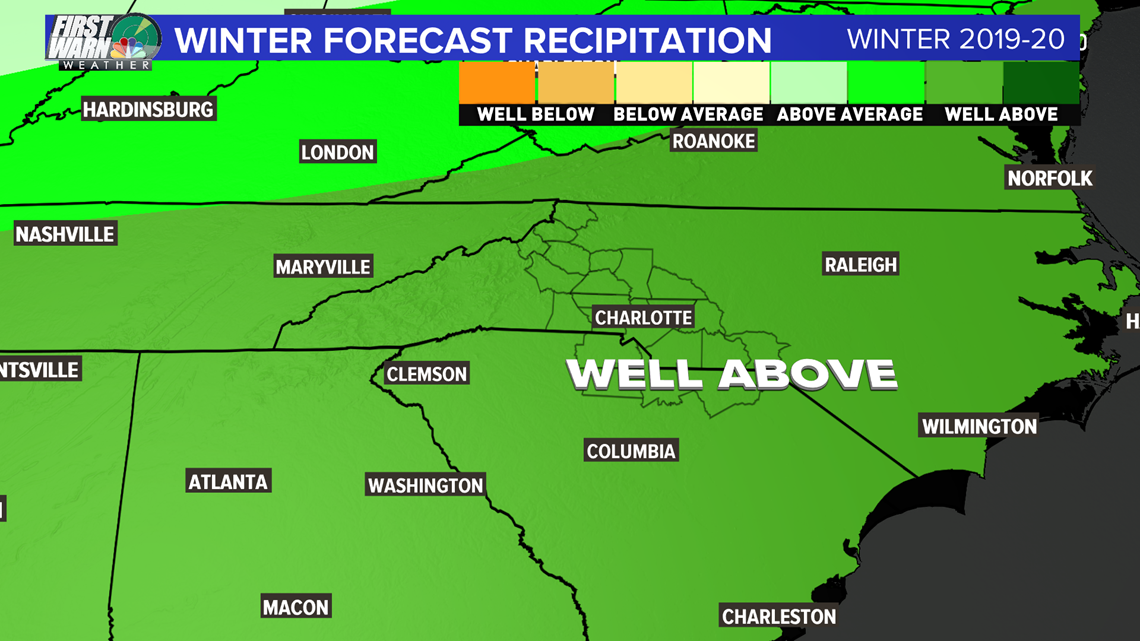 The way I think about this winter pattern this year is like a power baseball hitter. He hits home runs but also strikes out a lot, so he has a low batting average. We will likely see a few winter storms that drive our seasonal snow above average but in between those few storms it will be warm and wet. Being able to time out just a few storms with some cold air is all it will take.
In the mountains, the wet pattern combined with the active storm track will give them the ability to get several snowstorms.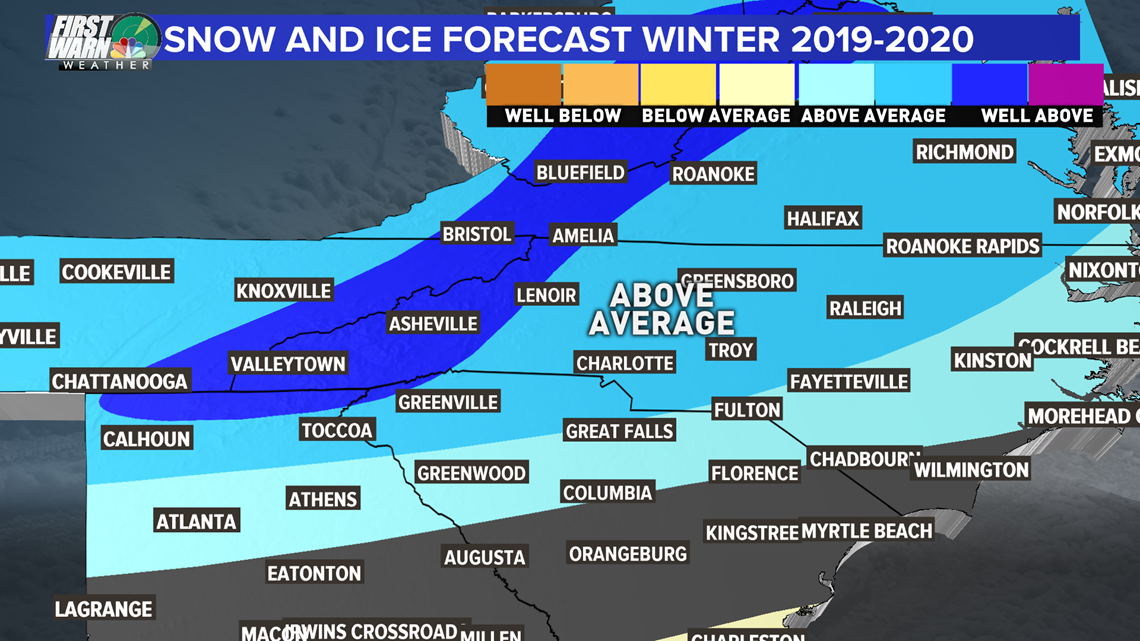 How the forecast was made
Last year was warm and wet, as we had the presence of an El Niño pattern in the equatorial Pacific. That normally brings us wet and cool winters. Well, we had the wet but not the cool due to other factors. This year, there is a more than 70% chance that a neutral phase of the ENSO (El Niño Southern Oscillation) will persist, which is the phase between El Niño and La Niña.
We jokingly call this La Nada since we neither have warm or cool water in the equatorial Pacific, but just average temperatures.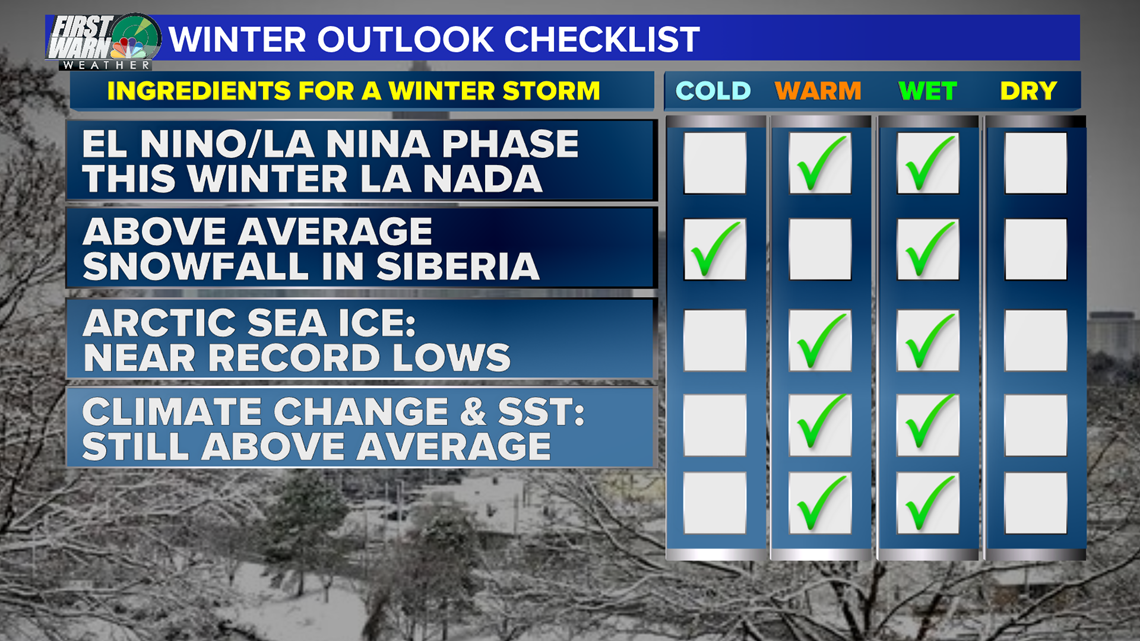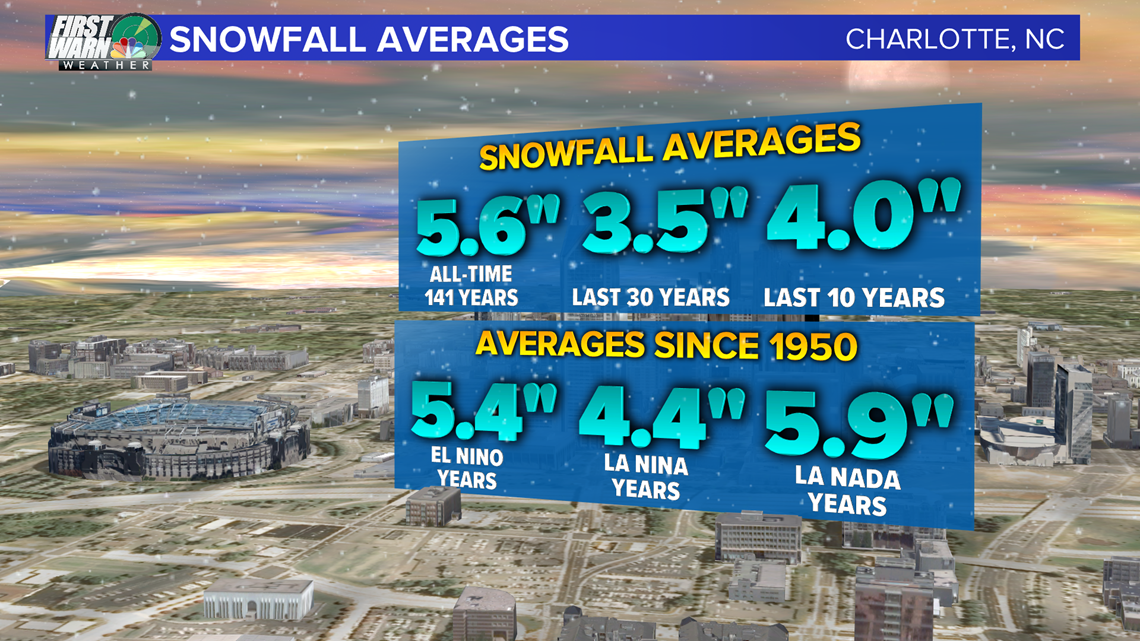 Based on the long-term average of La Nada winter seasons in the Southeast, we tend to see above-average snowfall. It ends up being the highest average of all three phases of ENSO. While the phase of ENSO might be the best early season indicator of what type of winter we'll have, it's not the only factor. It still does well with our storm track and the amount of moisture we will have has trended lower with the help from temperatures.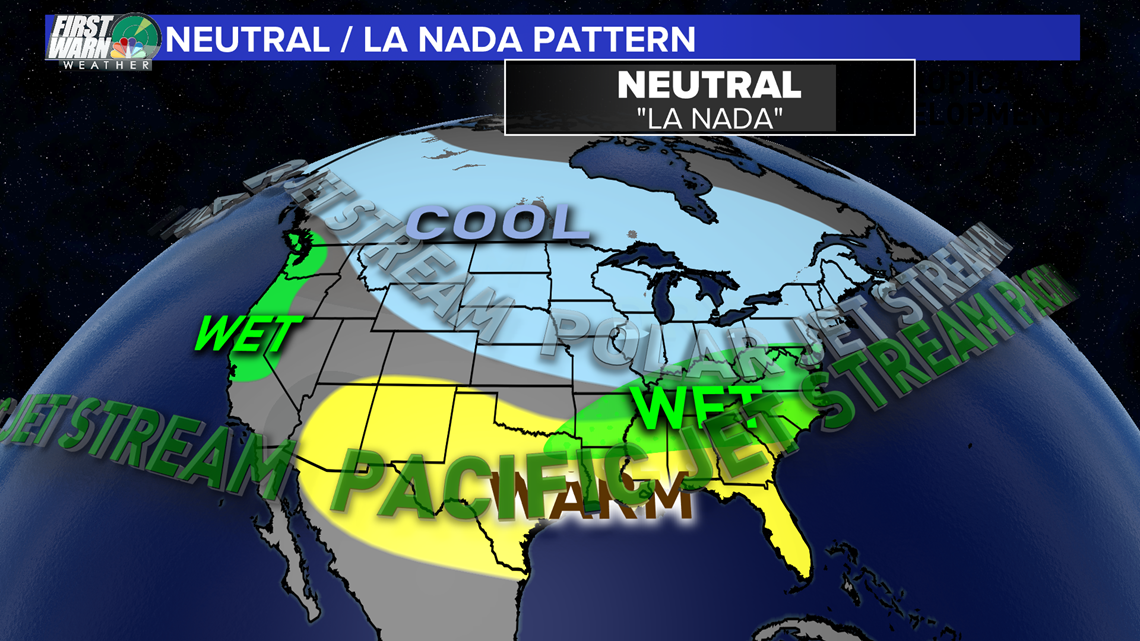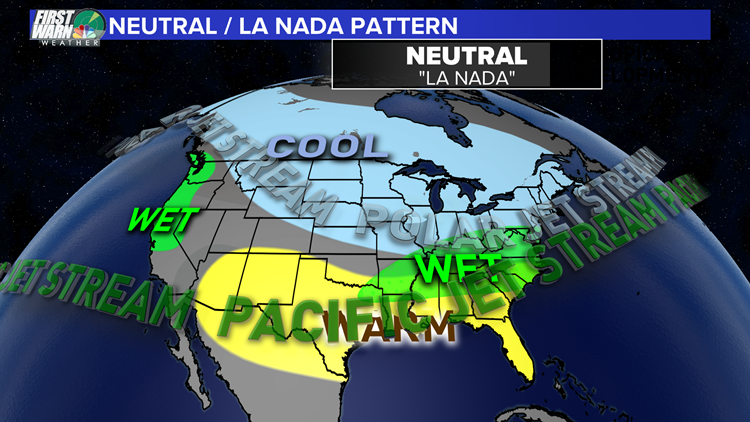 Climate change has thrown a bigger wrench in seasonal forecasting. It's not just the warming, either. It's the lack of Arctic Sea ice and snow cover that can influence our temperatures.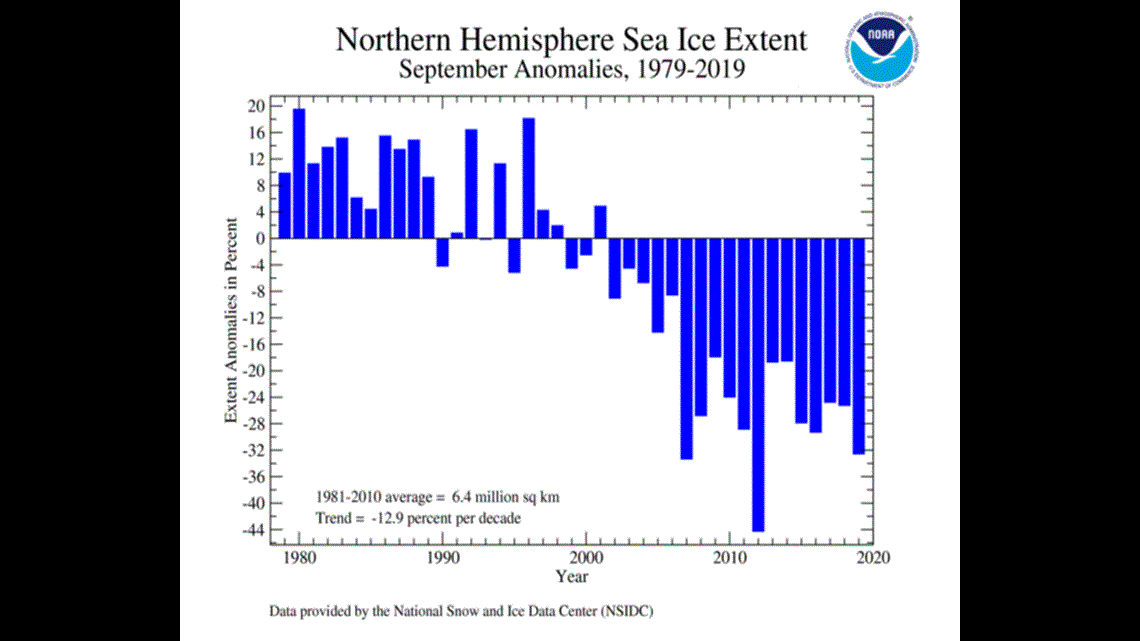 Over the past decade or so, we have seen a lack of sea ice has caused the jet stream to become more amplified. The very erratic jet stream might be the biggest wildcard in my winter forecast. These wild swings can either blowtorch us with record warmth, or as we have seen here in November, it can bring really cold air to the Southeast.
Brad's winter weather snow outlook