If you think this January feels colder than last year, you're not wrong.
Looking at the first 15 days of January…
The first 15 days of 2021 are technically above average by 2.5 degrees but this is nothing compared to last year!
By the 15th of January 2020, we were experiencing the 5th warmest first half of January on record with an average temperature of 52.2 degrees. That is nearly 10 degrees warmer than where we are in 2021.
The main reason for this difference is 2020 started with 9 days at 60 degrees or higher -- and 2 of those days were at 70 degrees or more! This year our warmest day was 60 degrees and it only occurred once.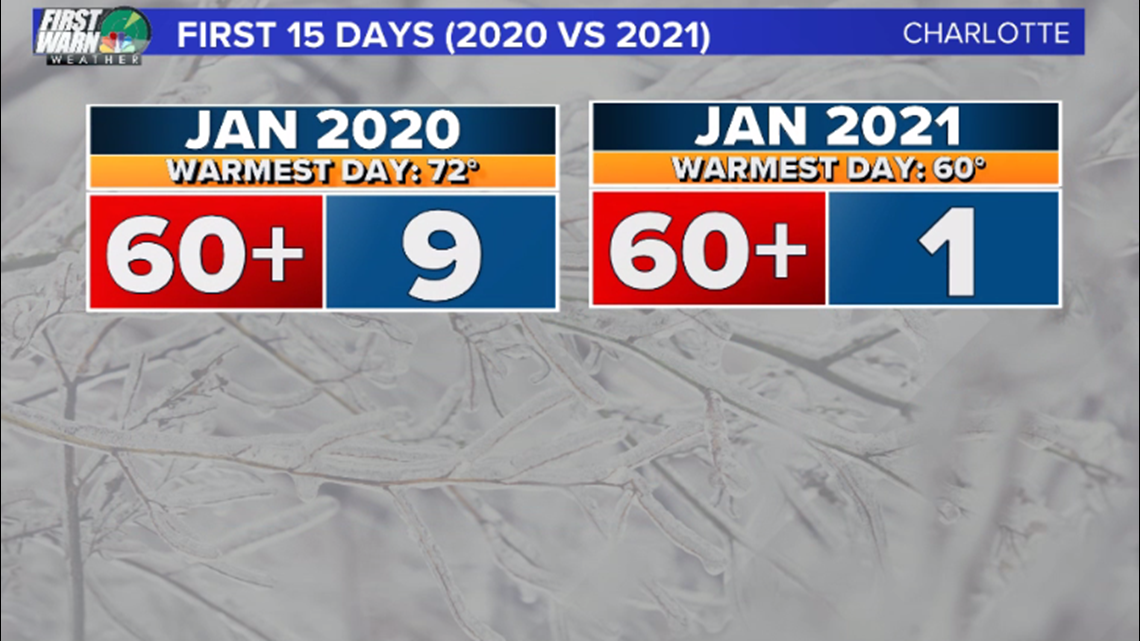 As far as precipitation goes, last year was the 23rd wettest start to the new year. 2021 is only the 65th wettest, which is keeping Charlotte around average rainfall totals.
So where do we go from here?!
For 18 straight days, our average high in Charlotte was at 50 degrees. This weekend, our average high moves up to 51 as we begin a slow climb out of the coldest part of winter.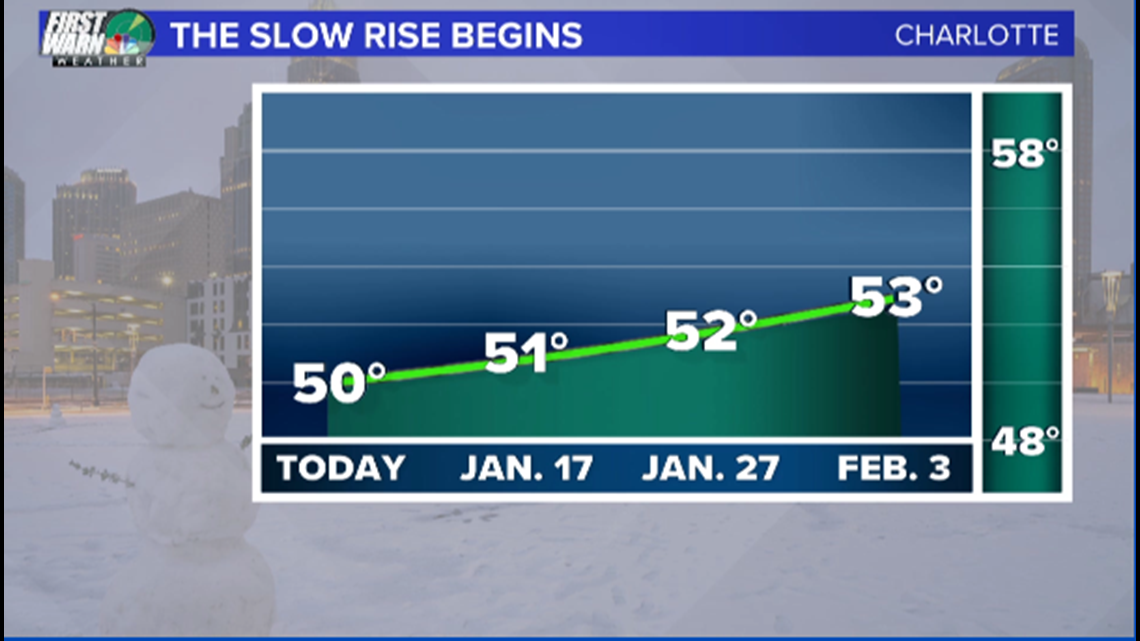 The halfway point of winter is Feb. 2, which also happens to be Groundhog Day. There's still a lot of the winter season left, but at least we are now moving in the right direction