CHARLOTTE, N.C. — November has officially begun, and it started with a chill in the air. Now, it looks like this weekend, Charlotte is due for its first frost of the season.
The coolest Charlotte has gotten before November so far this year was 39 degrees, once on Oct. 17 and then on Oct. 27.
When temperatures drop into the mid-'30s under clear skies and light winds, frost is born. That specific setup is likely to be here this week.
When does Charlotte get its first frost?
Plain and simple, Charlotte usually sees frost for the first time from late October to the first third of November.
Frost does not form at a particular temperature and can form even with temperatures in the upper 30s. Here is a list of the average first frosts across the WCNC viewing area.

When is it normally first freezing in Charlotte?
Charlotte has never had a freezing temperature before October. The earliest Charlotte dropped to freezing or below was the morning of Oct. 9, 2000, when Charlotte chilled down to 31 degrees.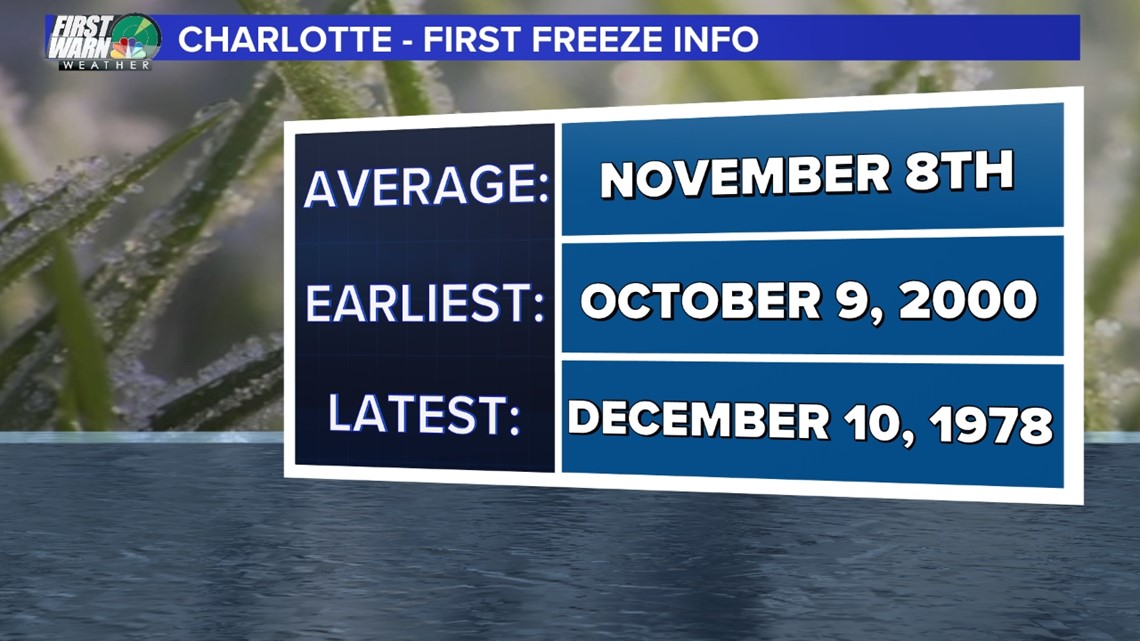 The latest freeze on record was Dec. 10, 1978. This brings the area's average first freeze to Nov. 8, but that window can be expanded from Nov. 1 to 10.
First freezes over the past 10 years in Charlotte
2020: Nov. 3
2019: Nov. 3
2018: Nov. 11
2017: Oct. 30
2016: Nov. 11
2015: Nov. 15
2014: Nov. 2
2013: Oct. 24
2012: Nov. 7
2011: Oct. 29
The growing season
The technical growing season for Charlotte starts April 1 and goes until Nov. 11.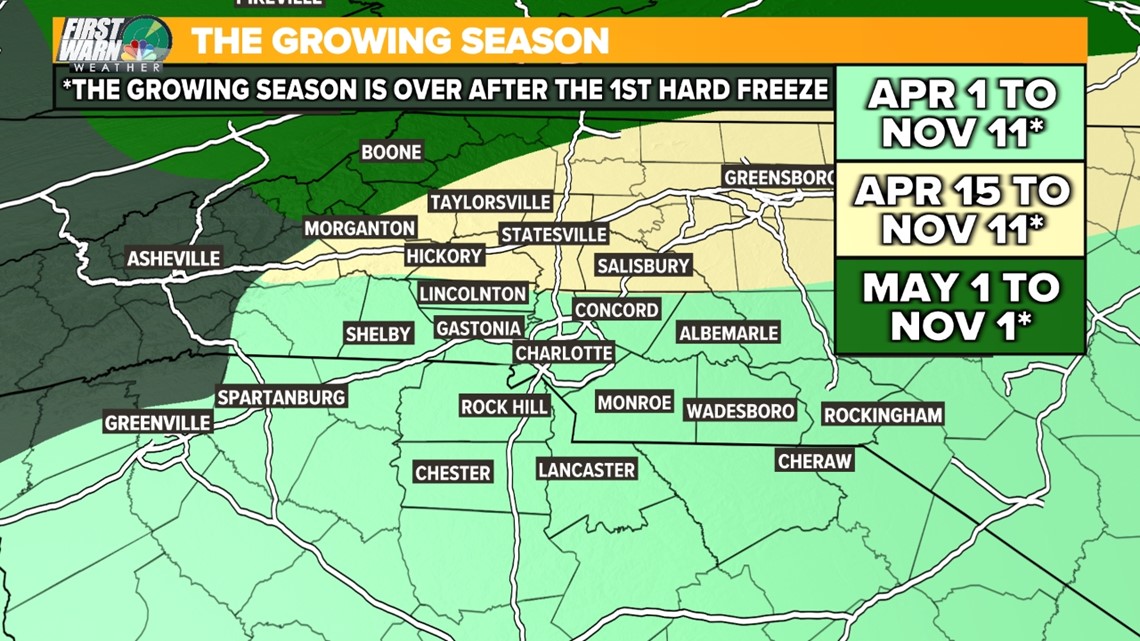 Most of the vegetation is usually done for the year by then, and residents have to wait until spring to start again.
All of WCNC Charlotte's podcasts are free and available for both streaming and download. You can listen now on Android, iPhone, Amazon, and other internet-connected devices. Join us from North Carolina, South Carolina, or on the go anywhere.