HUNTERSVILLE, N.C. -- Nearly 2,000 people lost power in the Charlotte area after thunderstorms roared through Sunday night.
Heavy rain fell across the region, with some parts of Union and Chester counties seeing nearly three inches of rainfall. As of 6:53 a.m., over 1,200 people in Mecklenburg County were without power. In Gaston County, the number of people without power was over 200.
In Huntersville, the rainfall on top of saturated ground created perfect conditions for trees to fall, with officials reporting at least four trees falling onto roadways overnight. Affected roads included Sam Furr Road, Asbury Chapel Road, Beatties Ford, and Statesville Road.
A busy overnight with large trees down on roads all over Town; kudos to our Public Works employees who've been out clearing them for commute

— Huntersville Fire (@Huntersville_FD) May 22, 2017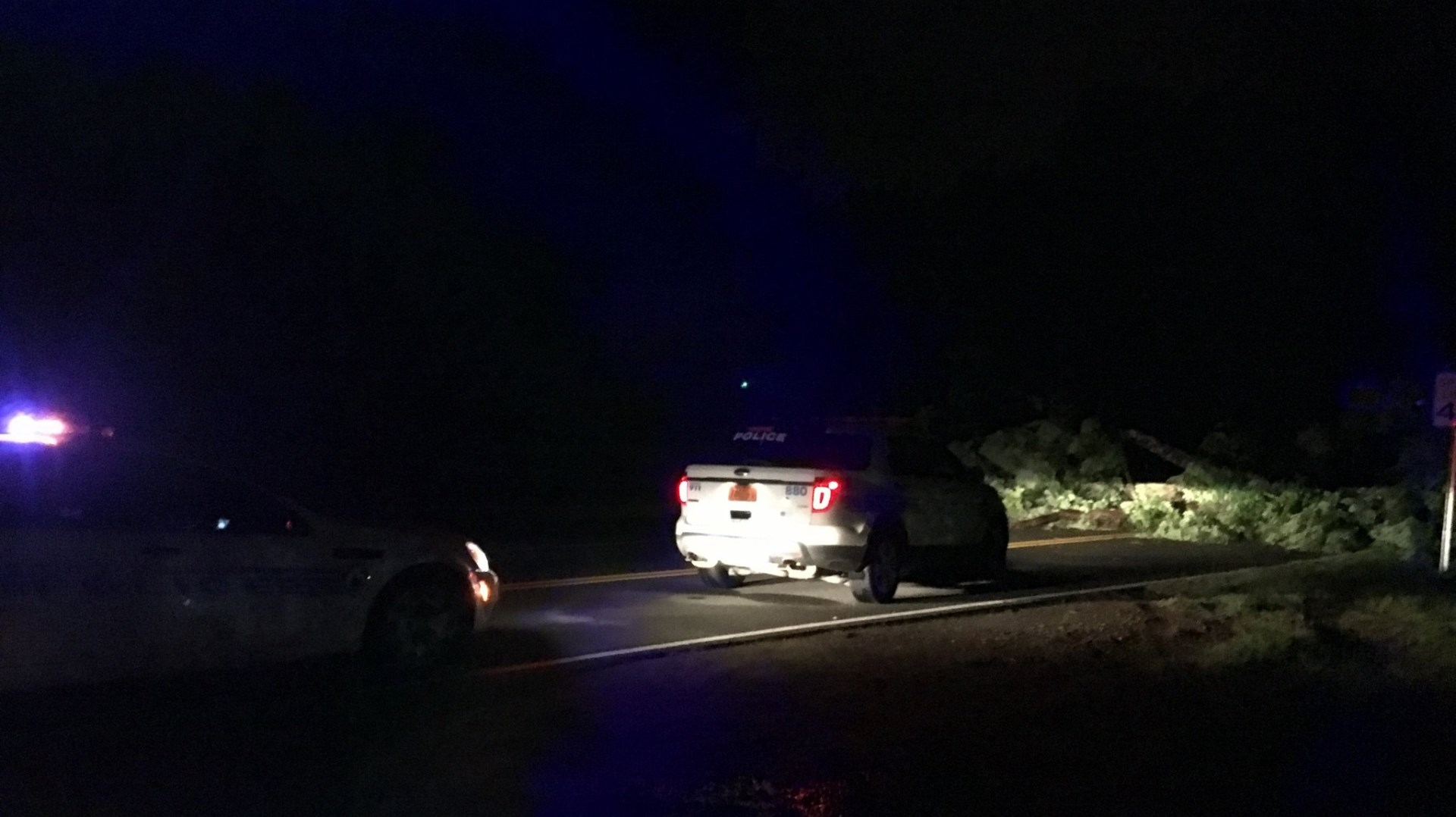 Another fell in the corner of Colony Road and Runnymede Lane in Charlotte.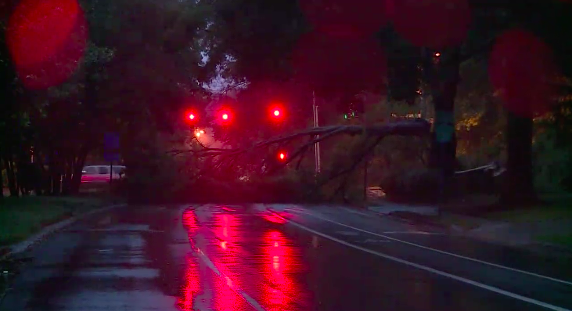 Chief Meteorologist Brad Panovich says while there are pockets of heavy rain, there will be a lull Monday before the next wave of rain later that night and into Tuesday.
With muggy conditions to start Monday, forecaster Larry Sprinkle says any sunshine could provide conditions for a stormy afternoon and evening in Charlotte.
"It will be muggy out there, you'll certainly feel the humidity," said forecaster Larry Sprinkle. "If we get any sunshine at all, that can fuel up the atmosphere to give us some storms."
While the storm impact level is low, damaging winds are another concern that viewers should be aware of in the coming days.
"Don't be surprised if you see sideways rain in Chester and York county," says meteorologist Sarah Fortner.
Monday is expected to be cloudy with showers and possible storms with highs in the low 80s.