MAINE, Maine — Dorian did a little weakening last night but it's still battering the northern Bahamas as it sits about 100 miles east of West Palm Beach, FL.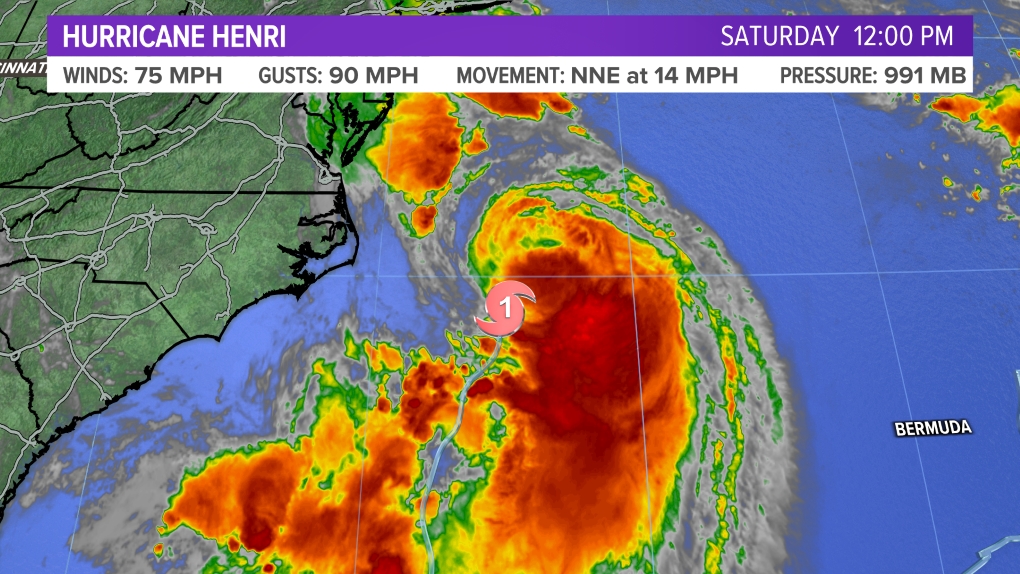 The storm will begin moving north over the next 24 hours, mirroring the east coast of Florida and the southeastern US, with a potential landfall in the Outer Banks of North Carolina. From there, it will travel out into the Atlantic before another potential landfall in the Canadian Maritimes late next weekend.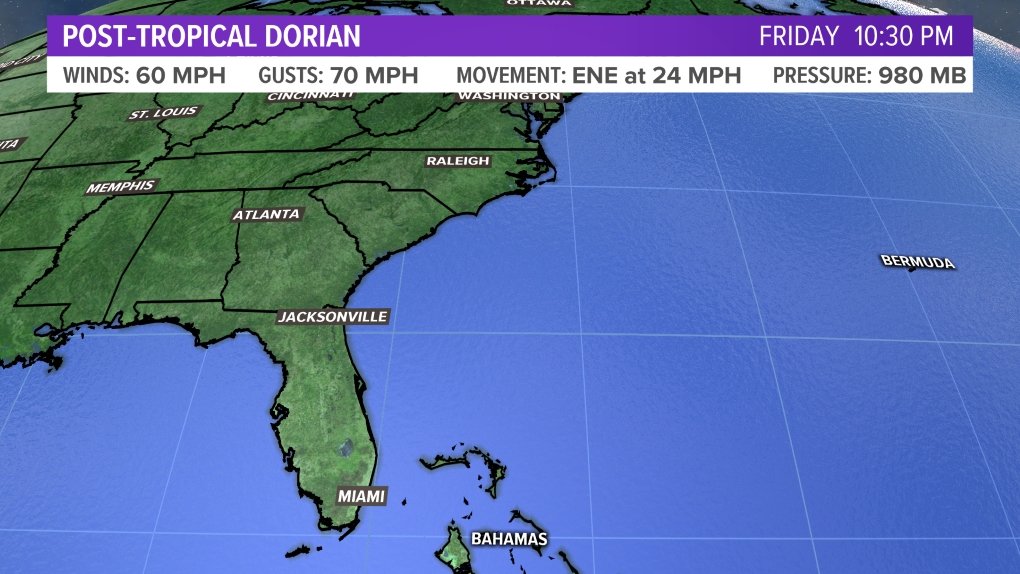 While Dorian's core will stay safely off the coast of New England and a direct hit is unlikely, there's still concern here. The sheer size of Dorian may be large enough to overcome the distance factor.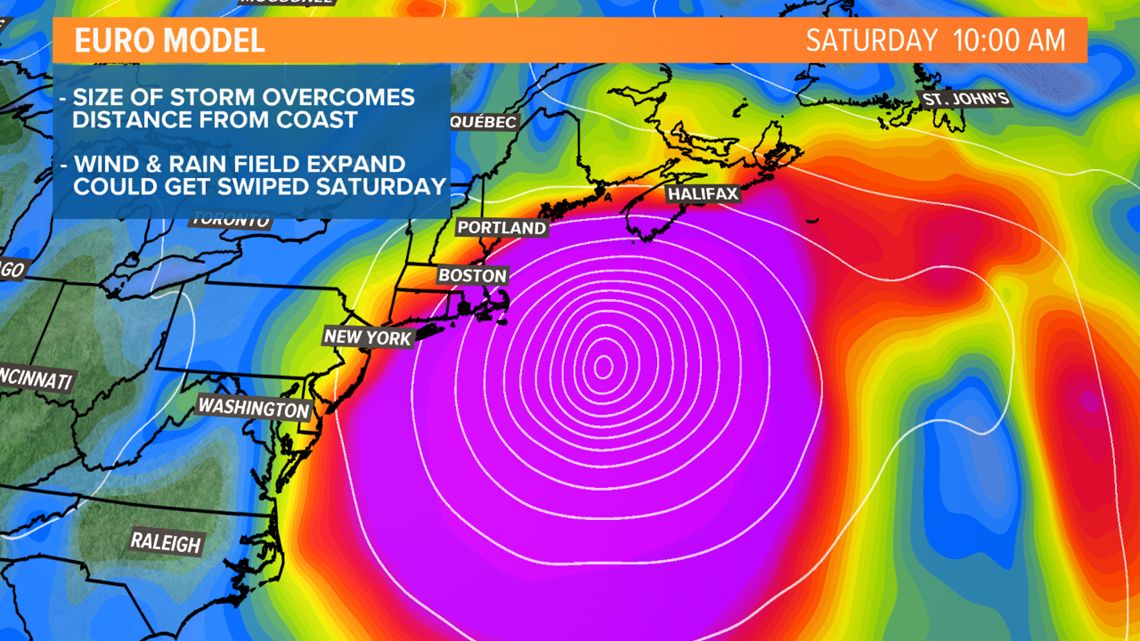 Additionally, all tropical systems have the strongest winds near the center of the storm. But, as they begin transitioning to a non-tropical system, like a nor'easter, the wind field expands out from the center.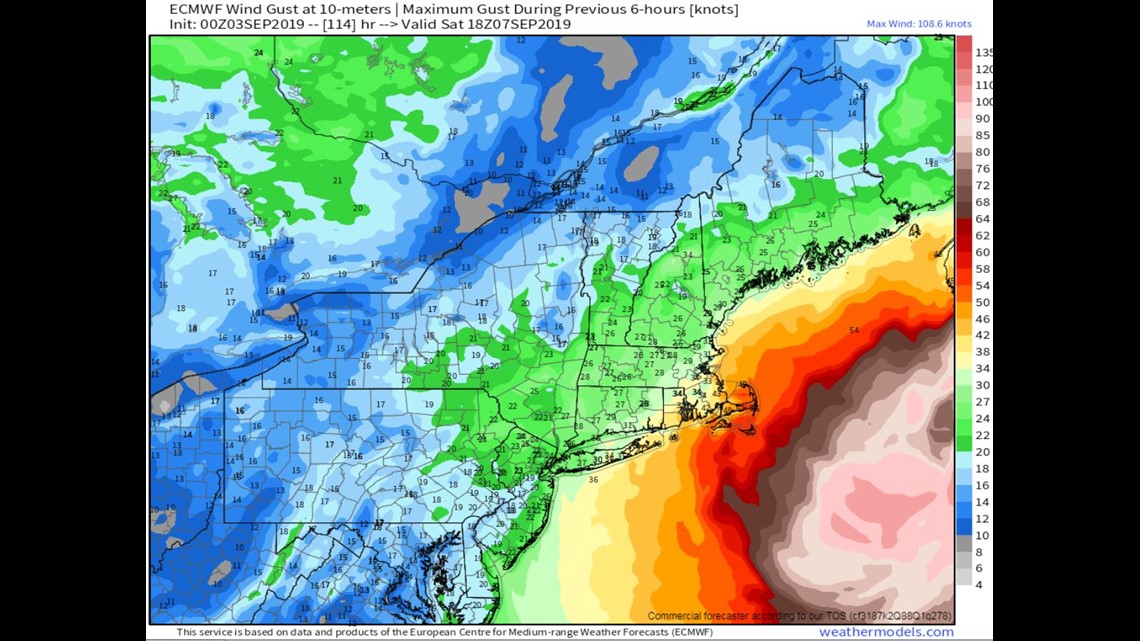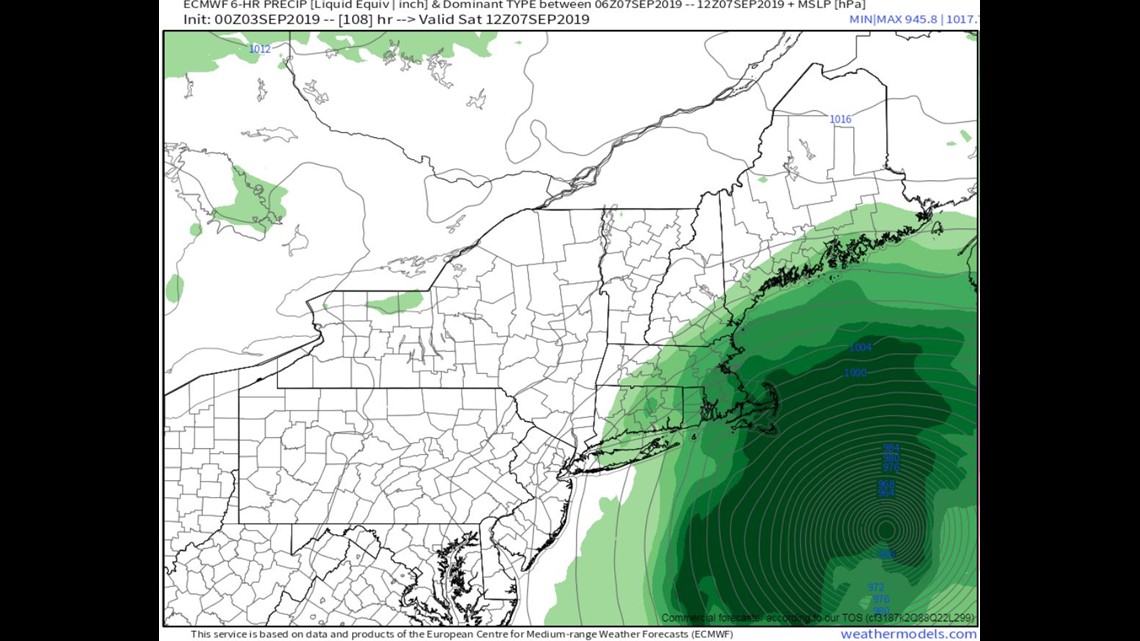 A period of rain and gusty wind is possible along the New England coast Saturday morning. There's no reason to be alarmed about anything at the moment, but this definitely needs to be watched closely for any adjustments to the track.
Stay with us for updates throughout the day and week.