This marks the fifth time Lake Norman has hosted a Bassmaster Open event, but the most recent one occurred back in 2018. It's been a while, but the weather may make it worth the wait.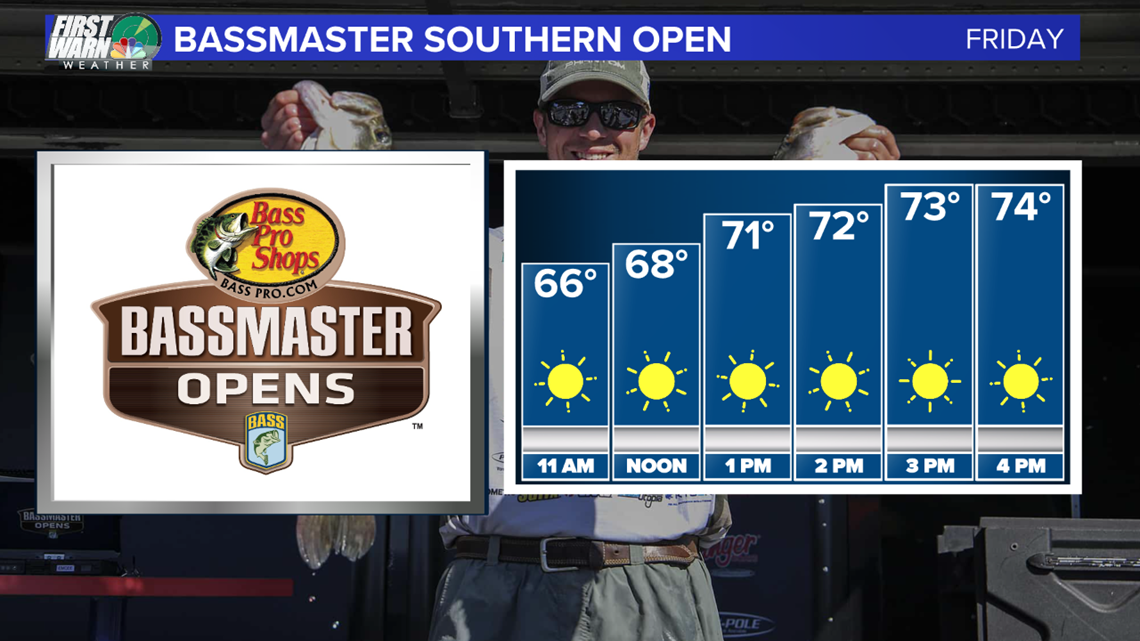 The forecast this week and weekend for outdoor activities could not be better. It feels truly fall-like with low humidity and temperatures below average.
Sunshine will be abundant today with high temperatures reaching the mid-70s. Wind will be light out of the north around 5 mph, so it shouldn't impact those on the boat too much.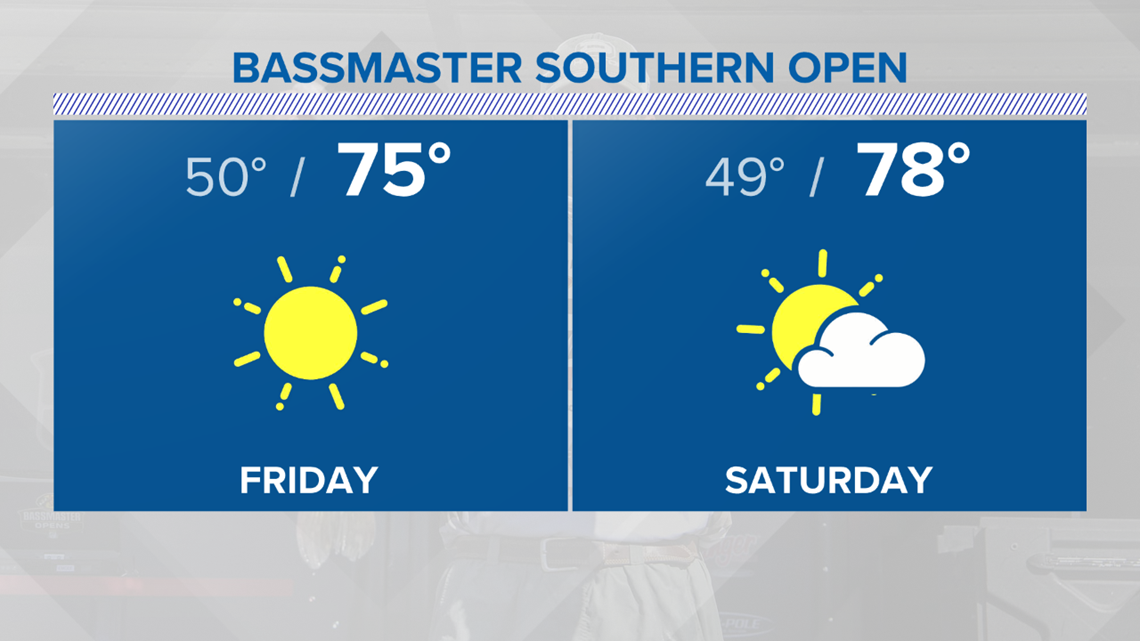 Saturday will be the last day of the tournament with only the top contenders returning. Temperatures will be in the upper 40s to start and upper 70s to end the day.
Temperatures will return to the 80s by Sunday, but it'll still feel comfortable outside. Rain chances also remain extremely low over the next week.
All of WCNC Charlotte's podcasts are free and available for both streaming and download. You can listen now on Android, iPhone, Amazon, and other internet-connected devices. Join us from North Carolina, South Carolina, or on the go anywhere.