This area of Mecklenburg County is near Providence Day School and includes Providence Road, Fairview Road, Sardis Road, Randolph Road, and Addison Drive, the latter of which is a neighborhood street that features a USGS camera that monitors the water levels.
Despite the higher-than-usual creek levels, no buildings or people were immediately threatened. In their flood warning notification, the National Weather Service asked anyone who sees non-life-threatening flooding to call them at 1-800-267-8101. Any emergencies should be reported to 911.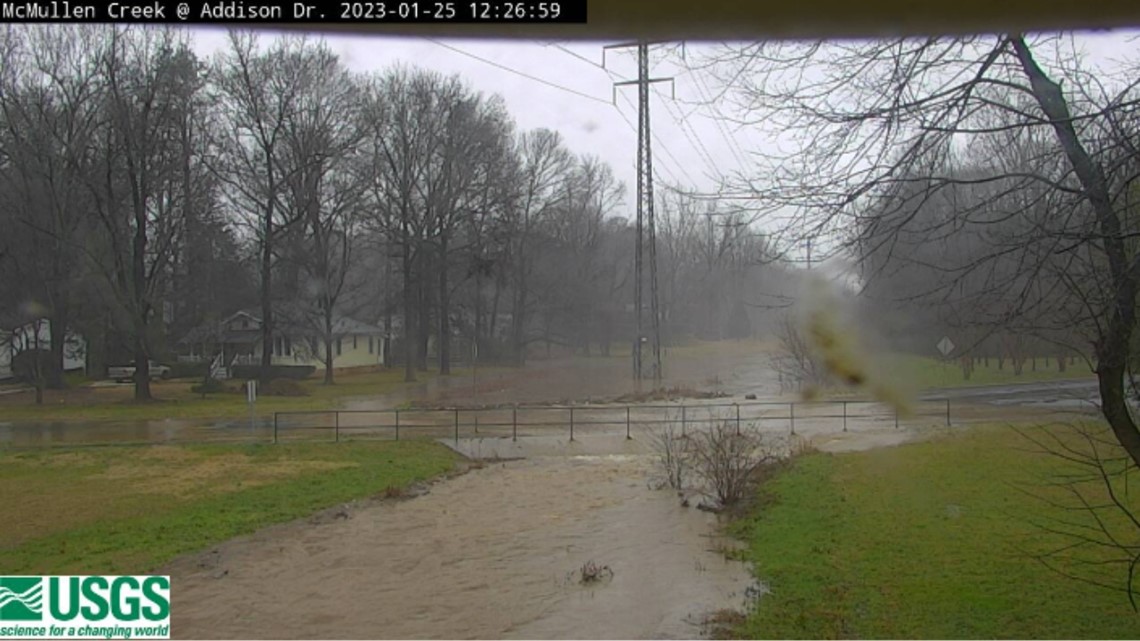 While the persistent heavy rain seen during Wednesday morning's commute will not return for the evening drive, a few acres of heavy showers are still expected to be scattered across the greater charlotte area through the afternoon hours.
Severe weather threat
The atmosphere over Charlotte remained largely at stable levels Wednesday, which prevent the weather system from producing any severe weather near the city. Despite a few lightning strikes recorded in locations including Gaston County, the severe weather threat Wednesday has pushed mainly south and east of Charlotte towards the Carolina coast.
Earlier in the week, the WCNC Charlotte Weather Team had advised staying Weather Aware Wednesday because of uncertainty around the possibility that more unstable air could have created a few stronger-to-severe thunderstorms across the Charlotte region.
Cities including Cheraw, Wadesboro, Pageland, and Rockingham could still see winds gusty as high as 30 mph. Gusty winds of this strength could sway tree branches and make it difficult to use an umbrella, according to the Beaufort Wind Scale. Empty trash cans and other low-weight yard items could be blown around.
Temperatures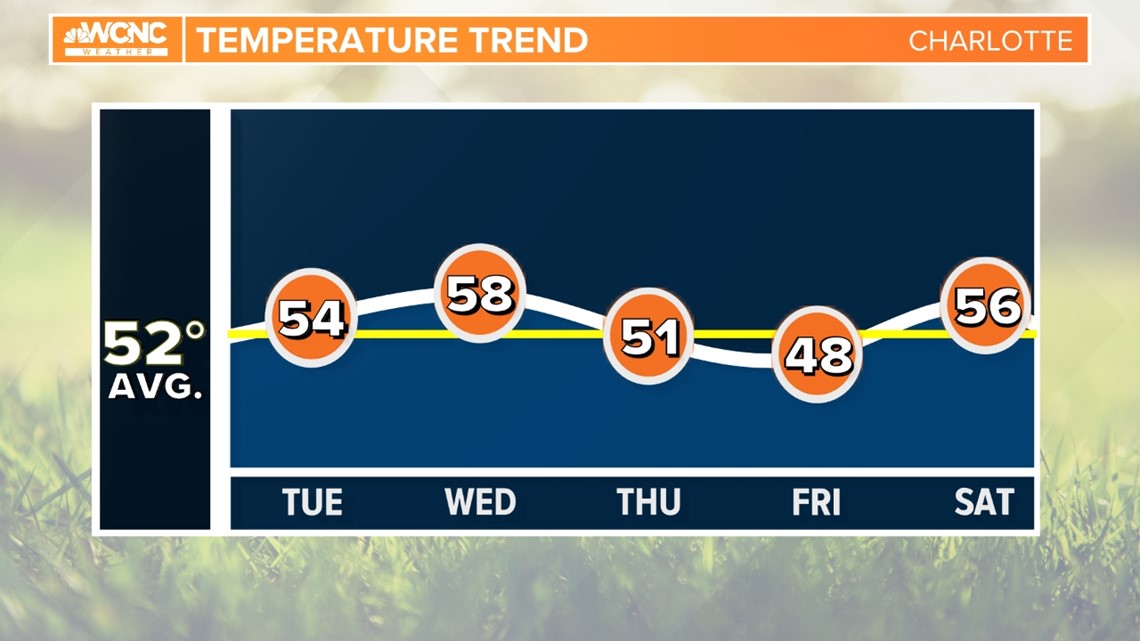 The rain Wednesday came ahead of cold front. As a result of the change in the weather pattern, nighttime low temperatures in the upper 30s will yield to the upper 20s Thursday and Friday.