CHARLOTTE, N.C. — Shelters are opening up across the Charlotte area for Hurricane Florence evacuees.
"This is a dangerous storm and could have significant impact inland," said Angela A. Broome Powley, American Red Cross Greater Carolinas Region. "We urge anyone in the path of Florence to get ready now and follow requests from emergency management officials."
RELATED: 'We want you in a shelter safe': Charlotte leaders concerned about flood zones
The following shelters are currently open:
Alamance County
Graham Recreation Center, 311 College St., Graham, N.C.
Anson County
Wadesboro Primary School, US 52 South, Wadesboro, N.C.
Ashe County
Ashe County High School, 184 Campus Drive, West Jefferson, N.C.
Caldwell County
West Caldwell H.S., 300 W.Caldwell Dr., Lenoir, N.C.
Forsyth County
Lawrence Joel Veterans Memorial Coliseum, 2825 University Pkwy., Winston-Salem, N.C.
Guilford County
Glenwood Recreation Center, 2010 Coliseum Blvd., Greensboro, N.C.
7th Day Adventist, 279 Eastchester Dr., High Point, N.C.
Mecklenburg County
Grady Cole Center, 310 N Kings Drive, Charlotte, N.C.
Montgomery County
Page Elementary School, 897 Page St., Troy, N.C.
Polk County
Polk County Middle School, 321, Wolverine Trail, Mill Spring, N.C.
Rowan County
828 W. Jake Alexander Blvd, Salisbury, N.C.
Rockingham County
Rockingham Middle School, 182 High School Rd., Reidsville, N.C.
Stanly County
Locust Elementary School, 103 School Rd., Locust, N.C.
Union County
Monroe Middle School, 601 E. Sunset Dr., Monroe, N.C.
Watauga County
Alliance Bible Fellowship, 1035 NC Highway 105 Bypass, Boone, N.C.
Anyone who needs to find a shelter can click here, check the Red Cross Emergency App or call 1 800-RED CROSS.
Anyone who plans to stay in a Red Cross shelter should bring the following:
Prescription medications
Extra clothing
Pillows
Blankets
Hygiene supplies
Important documents
Other comfort items.
They should also include any special items for children, such as diapers, formula and toys, and durable medical equipment and/or assistive technology if applicable.
The Red Cross can provide medical equipment and/or assistive technology loaners, but it may take a little time depending on inventory on hand and availability of delivery systems to get them to the shelter.
PHOTOS: Coastal cities brace for Hurricane Florence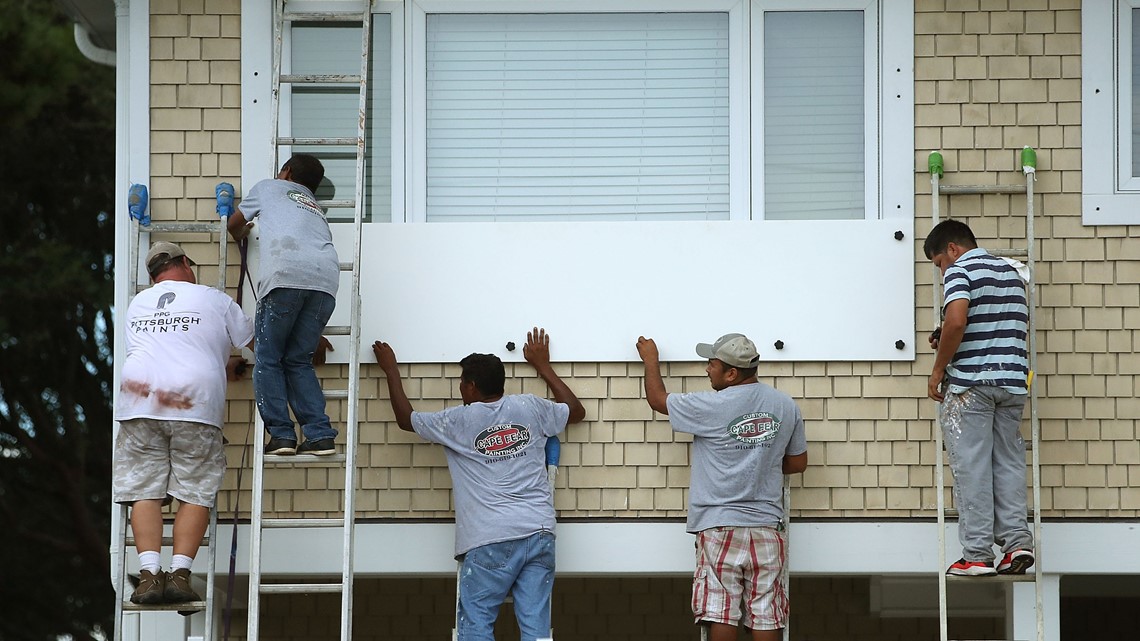 The Salvation Army also opened its doors Saturday afternoon at 1361 Caldwell Street in Statesville.