Tropical Storm Florence is battering the Carolinas with heavy wind, rain, and dangerous storm surges.
The slow-moving storm is making its way from the coast of the Carolinas inland with severe consequences.
Here are the roads and highways that are closed due to the powerful storm.
Indian Trail: Several roads impassable due to flooding
The following roads are affected by the storm: List of Affected Roads
For areas without specific location details there is general information about roadway conditions: Road Conditions by County
REAL-TIME UPDATES FOR CHARLOTTE
PHOTOS: Florence flooding the Carolinas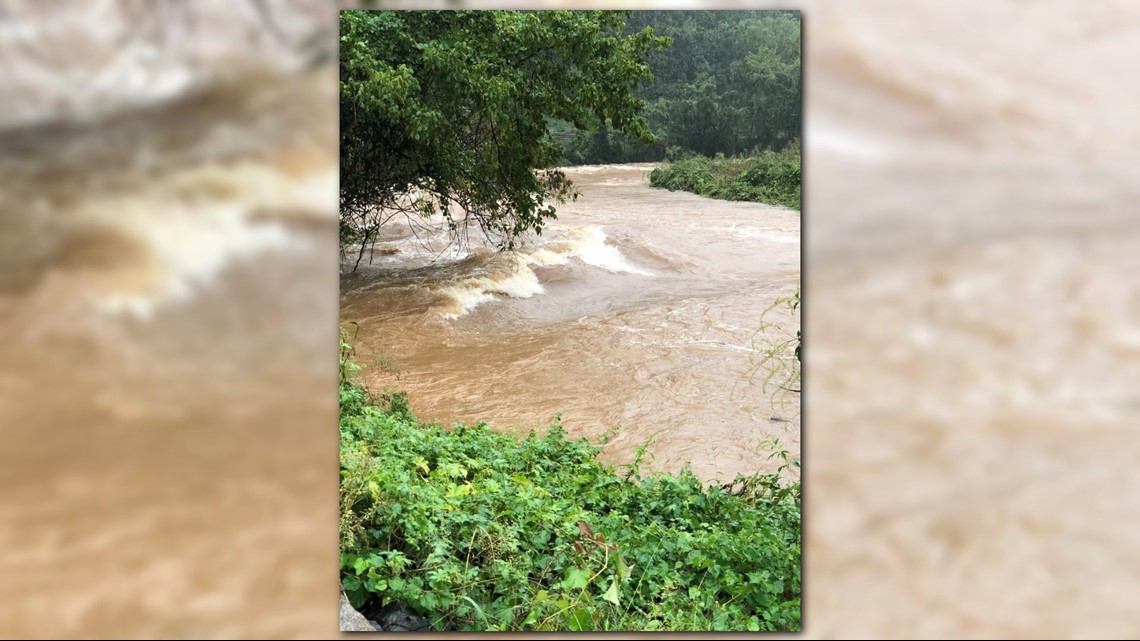 TRAVEL EXTREMELY HAZARDOUS ACROSS NORTH CAROLINA
Travel is hazardous in North Carolina on all roads south of US 64 and east of I-73/74. Motorists should not drive in these areas.
GPS systems are routing users into areas NCDOT is not recommending for travel.
To avoid North Carolina if traveling south on I-95 drivers should use I-64 West in Virginia to I-81 south, to I-75 south in Tennessee to I-16 East in Georgia back to I-95.
This is an extremely long detour, but it is the detour that offers the lowest risk of flooding at this time.
Through traffic from I-95 in Georgia is advised to use I-16 West to I-75 North to I-81 North to I-64 East back to I-95 in Virginia.
If you are already in North Carolina on I-95 you may use US 64 west to I-540 west to I-40 west to I-85 south into South Carolina.
Follow South Carolina DOT instructions to return to I-95.
Conditions are constantly changing please check back before you travel.
Detour Map Around North Carolina / Detour Map Around North Carolina (state by state)
I-40 CLOSED BETWEEN WILMINGTON AND I-95
Motorists are advised not to travel on I-40 between I-95 and Wilmington due to the uncertainty of flooding conditions.
As the situation is rapidly changing NCDOT is doing its best to report these closures.