The Charlotte Fire Department says they responded to more than 100 weather-related emergency calls, many dealing with trees down on power lines, roadways, and homes. Hundreds of thousands of households were left without power overnight as a result of the damage.
"What you'll find a lot of times, whether it is a hurricane, heavy rain storm, or a winter storm -- you will see that those tree branches are the culprits that take down those power lines," said Logan Kureczka with Duke Energy.
Large trees knocked power out for several homes in this North Charlotte neighborhood. Duke Energy noted thousands of crews are on the ground working to get power back up for families across the region.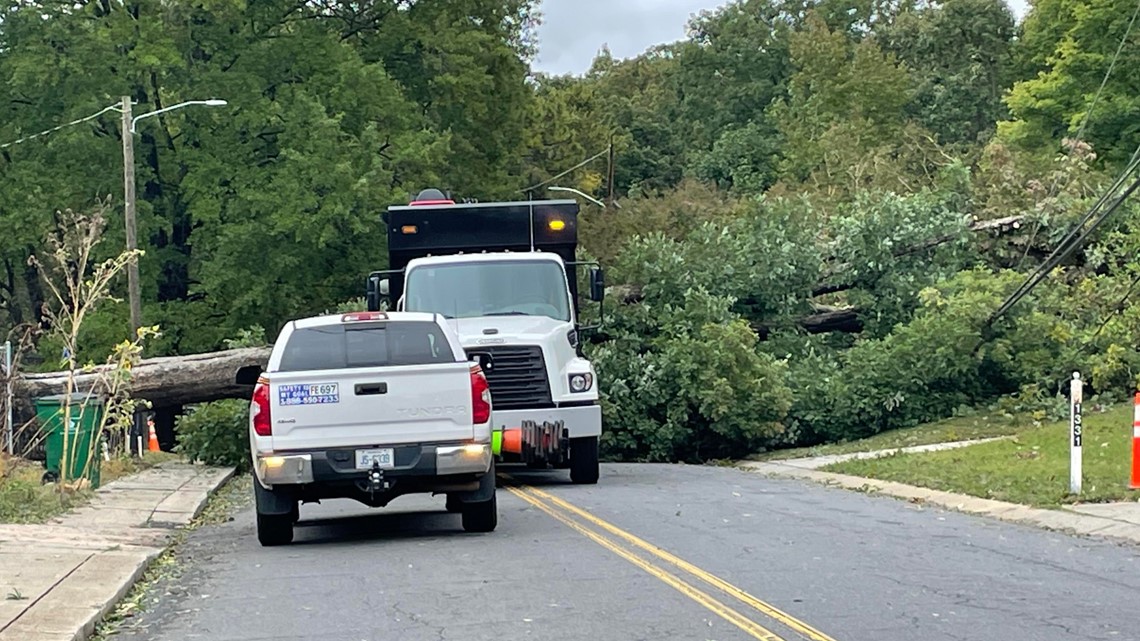 Over in the McCrorey Heights neighborhood, trees caused much more damage.
"I was a little nervous about my trees. I was contemplating if I should park my car in the streets or under my driveway," said Mariah Harris, who was concerned about the storm.
"It wasn't terrible. A little of my furniture moved in my backyard," she said.
However, the same can't be said for her neighbor across the street.
"It was windy, but I didn't think the amount of wind was strong enough to tip the tree over," said Dennis Moore.
He was working outside, building a pad for his dogs when several trees came crashing down.
"When it fell I literally had to run for my life because I was underneath the tree," he said. "I just didn't know what to do. I was shocked."

Moore wasn't hurt and was able to grab his dog and escape.
He purchased the home a year ago and completely renovated it. He believes it is now a total loss.
"A lot of the work I've done myself, and with that kind of stuff it has a lot of sentimental value," he said. "So it is sad but there isn't much we can do about it. Nature does what it does."
Moore is waiting for an adjuster to come by his home to let him know the extent of the damages. He said all that is left to do is rebuild.
"Charlotte is home for us. We are not going to sell and we will just hope for the best," he said.
His family plans to stay with a friend in the meantime. Moore said it is just fortunate no one was hurt.