Everyone loves Chick-fil-A. Not everyone loves that they can't get Chick-fil-A on Sundays. But one restaurant in Raleigh opened up as Florence moved through on Sunday to provide free food to those trying to help us all recover.
According to the restaurant chain, the Triangle Town Center location opened up on the day Chick-fil-A never does and employees there volunteered to cook 500 sandwiches and 1,200 chicken nuggets to distribute between Duke Energy, Red Cross and Garner Emergency Response workers.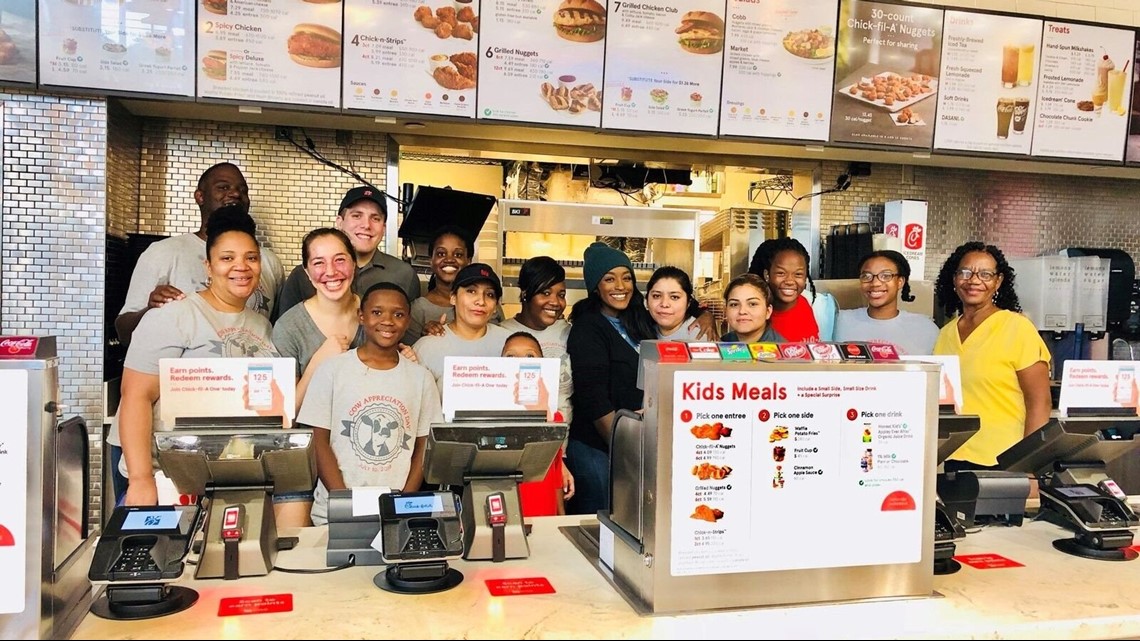 Yep - on a day where the world couldn't get Chick-fil-A food, this group of the restaurant's employees gave that very special treat to area's first-responders and linemen.
A statement from the company stressed that Chick-fil-As usually remain closed on Sundays, but added that they're allowed to open if they so choose to help out their community in times of crises - like Florence dropping feet of rain on the state.
The chain's restaurants stay closed on Sundays because their founder, Truett Cathy, wanted to give his employees one day to rest and worship if they so choose. That was in 1946 and the company still upholds that tradition today.
Much like the Piedmont Triad, central North Carolina and the Raleigh area had many roads closed and widespread flooding during and after Florence, according to NCDOT.
On Monday, North Carolina Gov. Roy Cooper called Florence and its effects a "monumental disaster for our state." In a noon press briefing, he cautioned that some in the state have yet to see the worst of the flooding.
Florence made landfall as a Category 1 near Wrightsville Beach Friday morning around 7:15. The Triad saw the worst of the storm Sunday night and Monday morning. Much of the Triad saw 4 to 8 inches of rain with heavier amounts south according to the WFMY News 2 weather team. Asheboro saw over 10 inches in parts.