CHARLOTTE, N.C. — Post-tropical cyclone Nestor made landfall earlier this afternoon on St. Vincent Island, Florida. The National Hurricane Center issued its last advisory on Nestor at 5 pm.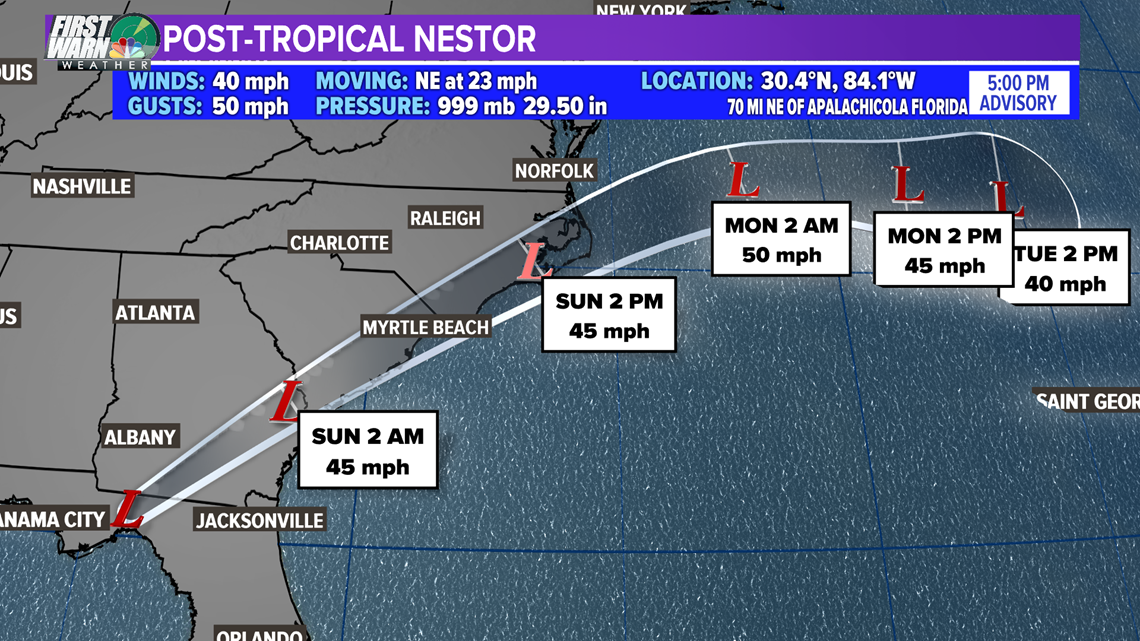 The merging with another system is where you have heard the term Frankenstorm from Brad Panovich. Superstorm Sandy coined a similar term BUT Nestor is far less severe.
What Now and Does This Affect Charlotte?
Heavy rain will begin to overspread the area tonight, lasting into Sunday morning. Rain will be heavy at times and will be persistent! The winds will also increase. We could see gusts 25-30 mph, especially southeast of Charlotte.
HOW MUCH: The Charlotte area will likely see up to 1-2" of rain. Rain totals across the area are going to depend on where the isolated areas of heavy rain end up as this system cruises to the northeast. A general range of 1-3" is likely with the minority seeing less than an inch and more than 3".
This type of rain is excellent news for the current drought across the Carolinas! The Drought Monitor shows conditions have gotten worse. South Carolina has gone from 77.96% to 81.02% of the state under drought status. 8.63% is under EXTREME drought (red). North Carolina has increased from 71.33% to 75.23%.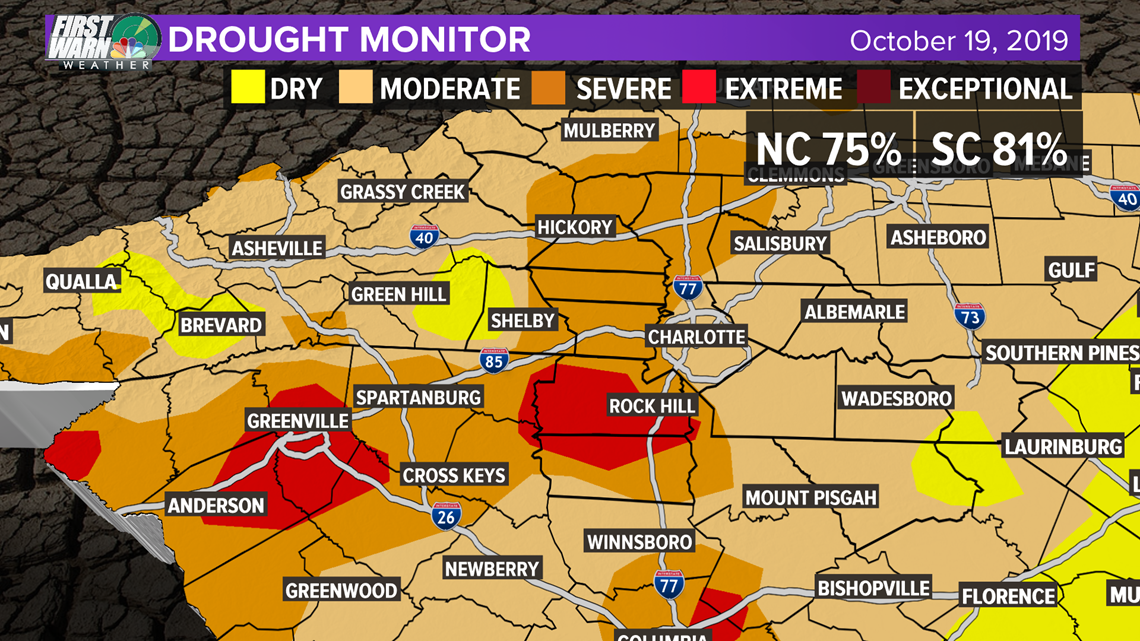 WINDS: The strongest winds associated with Post-Tropical Storm Nestor will mainly range from 15-30 mph gusts late evening to early morning. The max gusts may be a stray one or two up to 35-40 mph for areas south and east of Charlotte overnight. This will not be a major wind event here!