CHARLOTTE, N.C. – A line of powerful storms battered the Carolinas late Sunday afternoon and into the evening.
From early afternoon until 4:15 p.m., viewers across the Charlotte area braced for severe thunderstorms and at one point, had to take cover after Mecklenburg, Gaston, Lancaster and York counties were under a tornado warning.
Residents in Ashe, Burke, Cabarrus, Caldwell, Catawba, Chester, Cleveland, Iredell, Lincoln, Rowan, Union, Watauga, and York counties also braced for possible tornadoes Sunday afternoon after they were all issued with tornado watches.
The strong winds led to downed trees across the Carolinas. In Rock Hill, about 2,700 were without power Sunday evening due to the downed trees, according to city officials. Firefighters in Huntersville are also responding to multiple trees being downed across town.
Flooding was also a major concern Sunday as flash flood watches were issued for over a dozen counties across the Carolinas before expiring late night.
Viewers in Catawba County submitted photos of flooding in the area.
Flooding in Hickory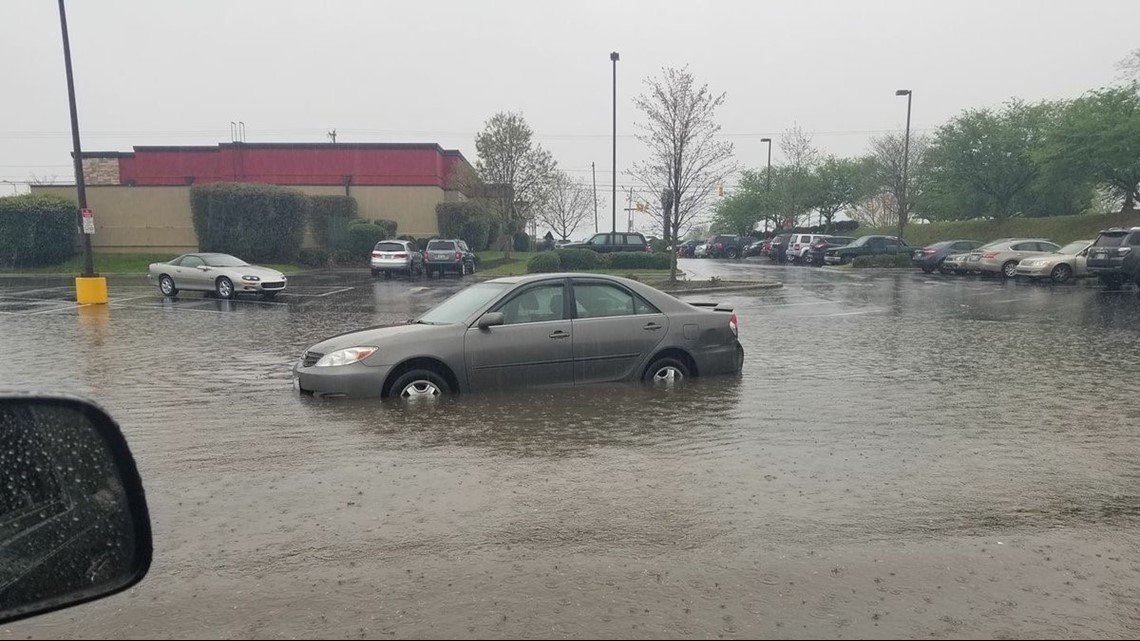 A severe thunderstorm warning came and went for Cabarrus, Catawba, Gaston, Iredell, Lancaster, Lincoln, Mecklenburg, Rowan, Stanly, Union and York counties. Click here for the latest weather alerts.
RELATED: How to stay prepared for severe weather
The front is expected to remain in the Piedmont area until the late evening. Showers and thunderstorms are expected to continue rolling through the Charlotte area until about 11 p.m. Sunday.
The weather is expected to calm down the following day for those living in Charlotte and the surrounding areas. Monday afternoon's forecast calls for a partly sunny afternoon with highs near 58 degrees, according to the National Weather Service.
Stick with WCNC.com for the latest forecast.