CHARLOTTE, N.C. -- With the humidity expected to remain at high levels in the coming days, NBC Charlotte's First Warn Storm Team reports that thunderstorms are expected to return to the Charlotte area for parts of Sunday afternoon.
Meteorologist Sarah Forner said Sunday morning will be muggy and foggy but the heat will return in this afternoon.
Morning! Muggy & foggy out this a.m. but the sweaty heat is back this afternoon! pic.twitter.com/AcEvWZJZwC

— Sarah Fortner (@SarahFortnerWx) July 2, 2017
On Saturday, severe thunderstorm warnings came and went for Alexander, Davie, Gaston, Iredell, Lincoln, Mecklenburg and Union counties. Aviation weather warning also came and went for Mecklenburg County.
NBC Charlotte's Xavier Walton reports that a powerful storm knocked a tree onto a home in Lincolnton Saturday night. Neighbors at the scene told NBC Charlotte's crew on the scene that no one was home at the time of the tree fall.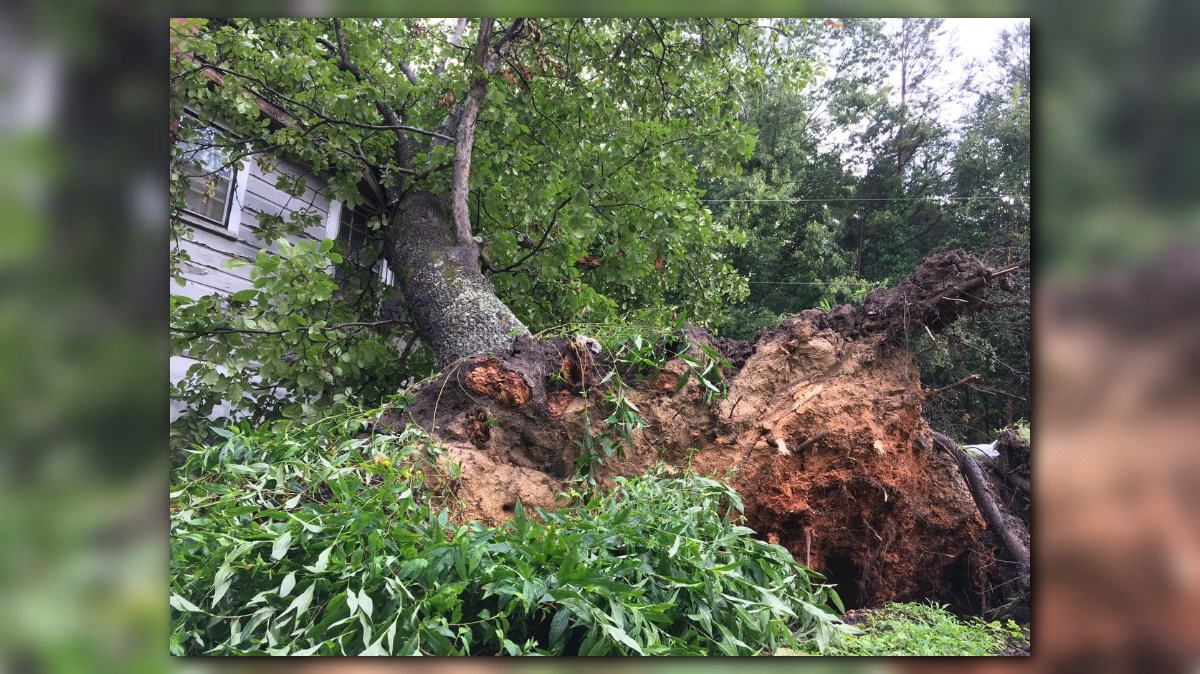 A viewer tweeted a video to NBC Charlotte of heavy rain near Ballantyne.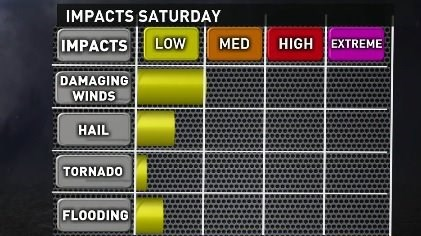 As for the July 4 weekend, viewers may need to take into consideration that thunderstorms may continue to move into the Carolinas through Tuesday.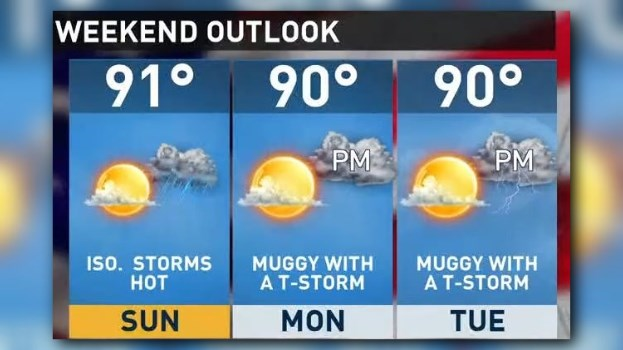 Here's your 4th of July firework forecast! pic.twitter.com/Qgq3ulIgwH

— Sarah Fortner (@SarahFortnerWx) July 2, 2017
The silver lining of the storms, however, is that some people in uptown was able to see a rainbow over the evening skies.