It has been quite cool lately with highs only in the 40s to low 50s this past week, so temperatures in the 60s, possibly pushing 70 degrees this week, will feel glorious.
First, let's take a trip down memory lane. This past weekend was the first weekend of the month without rain. Highs Saturday climbed into the low 50s and highs Sunday climbed into the upper 40s. The average is 56 degrees.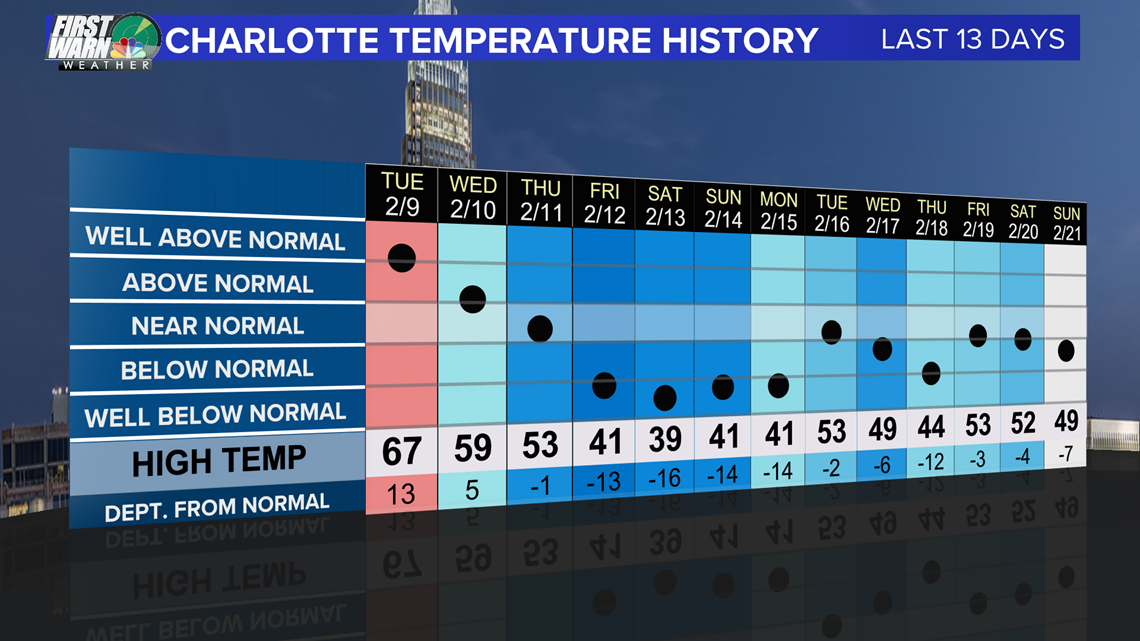 This week, we'll have three consecutive days in the 60s, which we haven't seen since the middle of December when highs were in the middle 60s December 10th -12th. Highs were in the 70s December 13th and low 60s December 14th.
The warming trend this week starts Tuesday with highs in the low 60s. The middle to upper 60s are likely Wednesday before highs come back down into the low 60s Thursday.

The warming trend won't last long. Highs will be back below normal by the end of the week into the weekend. But, looking at the long-range temperature outlook, we'll likely see above-normal temperatures into early March.