CHARLOTTE, N.C. —
Tracking the Tropics:
Right now there is only one disturbance being watched in all of the Atlantic Basin, Caribbean and Gulf of Mexico. This is called Invest 90-L and will soon pass over Florida Sunday night into Monday morning (July 25-26).
This does not have a lot of time to develop and now has a 50-50 shot to strengthen into more. It has sustained winds at 35 mph but does not have a clear defined center of circulation which is why it is just an investigation at this point.
There is a chance this could become at least a Tropical Depression since its wind speeds are at that strength. It has a small chance to become tropical storm Fred (or next inline) but Danny formed out of less likely conditions before South Carolina landfall.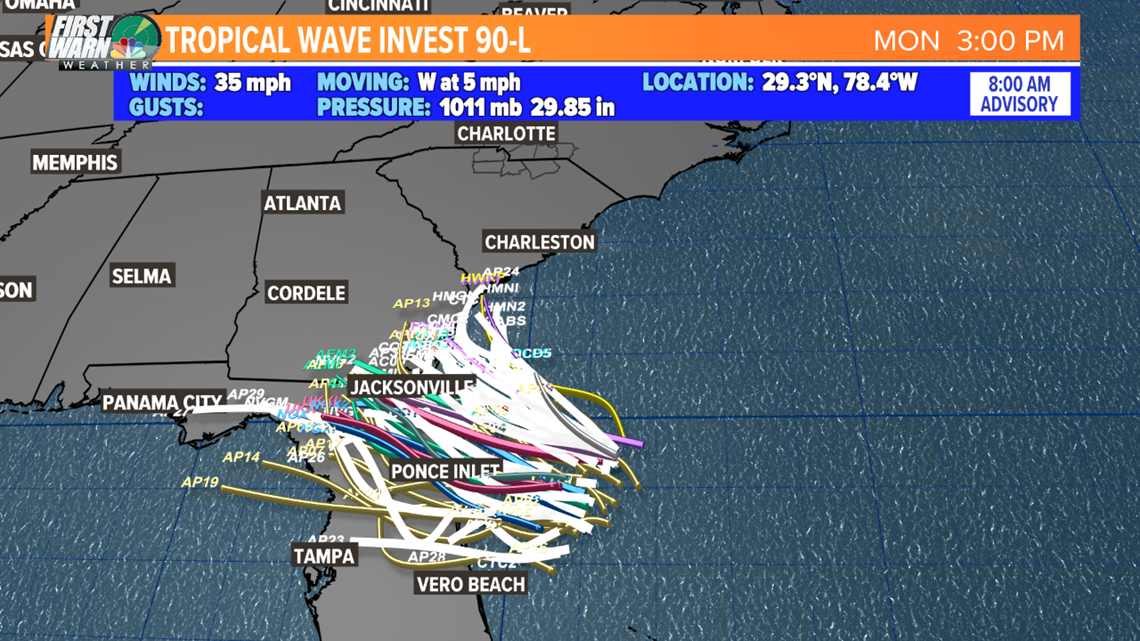 No matter this storm system does not seem to be a major bother to Florida wind-wise but will bring some widespread rain with it.
Dry air is causing this storm to struggle a tad but is starting to overcome it. Wind shear is turning over to become more favorable compared to the last couple of days. Water temps are prime though for development. Tropical systems love surface water temperatures over 80 degrees and its current path is ranging from 81-83° water temps.
No other storms or disturbances are expected at this point. July is typically one of the quiet months before the season really ramps up August through October.