CHARLOTTE, N.C. — Happy Halloween! The spookiest night of the year is less than a week away and all the ghouls and goblins (plus Count Sprinkula) across the Carolinas are gearing up for a big night after missing out on trick-or-treating last year.
Charlotte Halloween Climatology:
Halloween in the Charlotte area has some pretty great weather compared to other parts of the U.S. this time of year but it's not always great. Let's talk about Halloween extremes and climatology in this week's Weather IQ.
Before we get to the extremes, a typical Halloween sees a high temperature of 68 degrees and a low of 44 degrees. The good news is it's usually dry. Charlotte has had measurable rain only three times on Halloween since 2000.
The Extremes:
The warmest, coldest, snowiest and wettest Halloweens.
The warmest Halloween was a high of 85. It's happened twice, all the way back in 1950 and again in 1963. That's 17 degrees above normal. The warmest low to ever happen on Oct. 31 was 67 degrees in 1971.
The coldest Halloween low happened 13 years ago in 2008 when Charlotte dropped down to 29. Since 1878, Charlotte has seen a low of 32 degrees or lower six times on this date!
The snowiest is almost nonexistent. There has never been measurable snowfall in Charlotte since record-keeping began 143 years ago. But you can't rule it out altogether. Charlotte has twice seen snowflakes accounting for a trace of snow.
NOTE: Both of these snow events happened from a period of every rain that changed to snow briefly on the back side of the system before it ended. So really the time that it snowed was likely minutes to seconds, but a trace was still counted.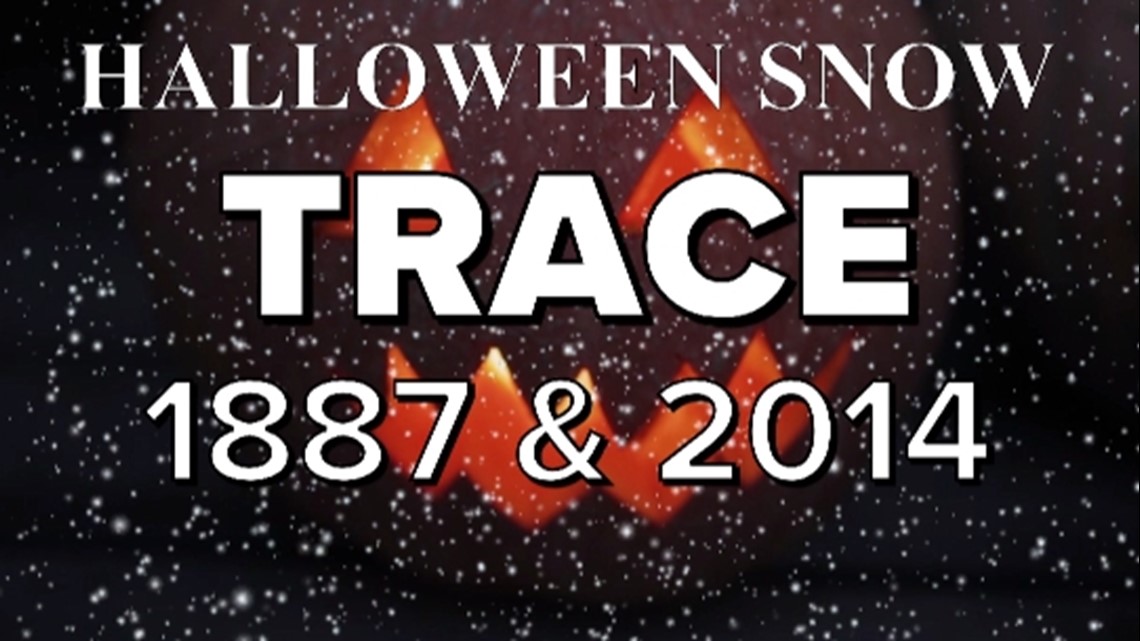 Lastly, rain hasn't been common on Halloween recently so we have to go way back for the record. The wettest Halloween was 1887 when Charlotte saw 1.68" of rain and a close second happened in 1988.
Extremes don't happen often but no matter the weather, I hope you all have an extremely great time this Halloween.