CHARLOTTE, N.C. —
Thanksgiving Day Climatology in Charlotte:
Thanksgiving in the Charlotte area is certainly warmer than our friends up north but it isn't great every year.
Finding Thanksgiving weather data is a tad tricky since the date changes every year. Thanksgiving falls on the fourth Thursday of November. This means Turkey Day ranges from November 22nd to the 28th.
On average, a typical Thanksgiving has a normal high around 59° and an average low close to 38°.
Thanksgiving Day Extremes:
The warmest Thanksgiving on record in Charlotte was 74 degrees. This record occurred twice. Once in 1985 and again more recently in 2016. Last year was close to this record at 71°.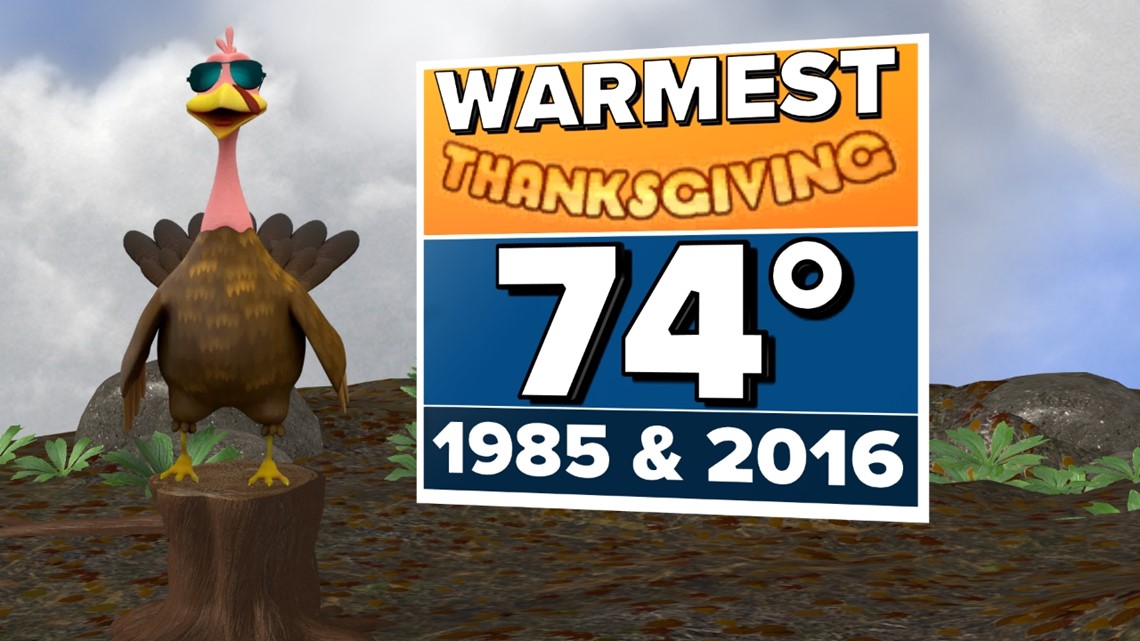 Eight years ago Charlotte had its coldest low on record with a record breaking 19°.
The wettest Thanksgiving happened in 1983 when 1.68" of rain fell through the day.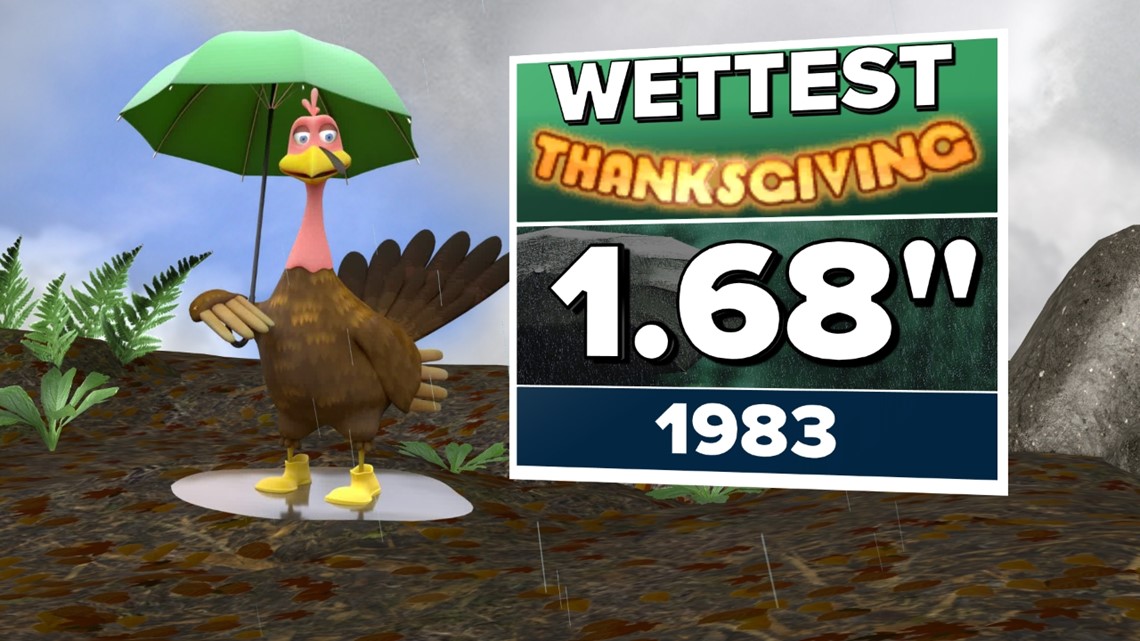 As for the snowiest? That stat doesn't exist because it has NEVER snowed on Thanksgiving in Charlotte.
Thanksgivings Since 2000:
Tracking the last 20 Thanksgivings.
Since 2000, Turkey day has started below freezing 8 times.
2013: 19°
2012: 31°
2011: 31°
2008: 25°
2004: 31°
2002: 25°
2001: 26°
2000: 29°
Highs have gotten into the 70s 3 times.
2020 (Last Year): 71°
2016: 74° (Record)
2007: 71°
Over the last 20 years, the Charlotte area has not seen a lot of rain on this holiday. There has been measurable rain only 5 times since the year 2000 adding up to only 0.3" over 2 decades.
2020: 0.03"
2010: 0.05"
2009: 0.04"
2007: 0.10"
2004: 0.08"
So overall Thanksgiving has been pretty good to the Charlotte area, especially recently and again this year (2021).
For 2021, temperatures will start out in the upper 20s to low 30s, warming into the upper 50s to the low 60s in the afternoon. It should be mostly sunny with light winds across the area. Lows Thursday night will be in the upper 30s. There is a chance for some light rain and even some light snow in the Mountains.