CHARLOTTE, N.C. — June 1 begins the 183-day Hurricane Season that ends Nov. 30 and peaks on Sept. 10. But for these tropical storms to form, conditions have to algin. Let's raise your Hurricane IQ!
Ingredients needed for hurricanes:
To bake a hurricane, here are the basic ingredients you need:
A pre-existing weather pattern. Hurricanes first start as a tropical wave.
Surface water temperatures must be 80 degrees or warmer to a depth over 150 feet.
A low wind shear environment.
The atmosphere has to be juiced up with moisture. Dry Saharan dust, and dry air, can kill a storm.
How Hurricanes Form:
Over warm ocean waters, rising moisture condenses with cold air to form multiple thunderstorms. This flow, if left undisturbed, will eventually start to rotate into a low-pressure system.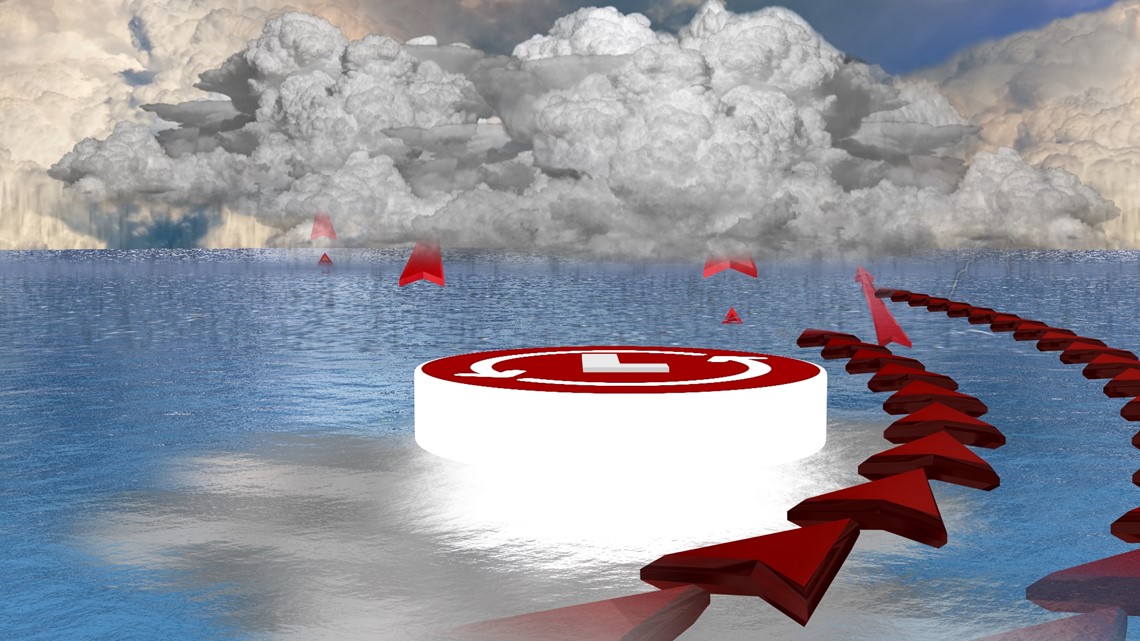 As more air rushes, more thunderstorms form. These new storms release more heat, which powers the parent storm.
When the circulation becomes a closed-off low-pressure system, including the development of a well-defined center eyewall, the storm is officially a tropical cyclone.
When maximum surface winds are 38 mph or less. It will be numbered as a tropical depression.
Winds between 39 and 73 mph classify the storm as a tropical storm. This is the time the storm first receives a name. It will keep the name through all future development of the storm regardless of strengthening or weakening.
Once the winds within that storm reach 74 mph, the storm is classified as a hurricane. There are five categories of hurricane strength beginning at 74 mph.
The below graphic shows the ideal structure of a hurricane. The faster these warm-core storms spin, the more likely the calm eyewall, seen as the tubular center, will form.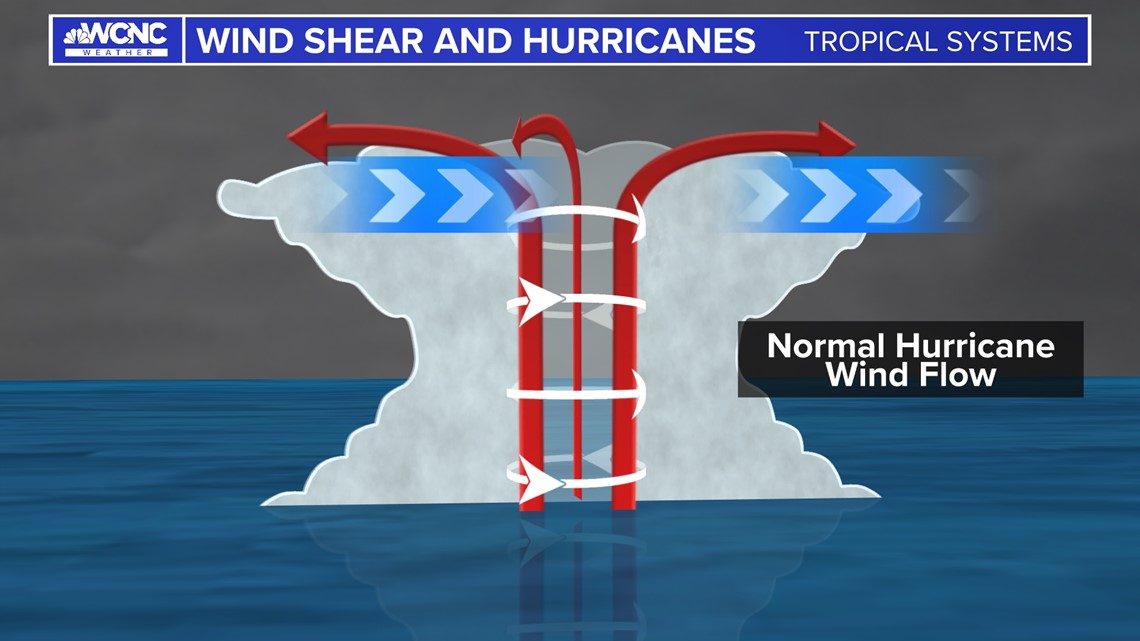 The Hurricane Scale:
The strength of a hurricane is measured using the Saffir-Simpson Scale. This scale was developed in 1971 by Herbert Saffir and Robert Simpson. The scale separates hurricane strength into five different categories based on wind speeds.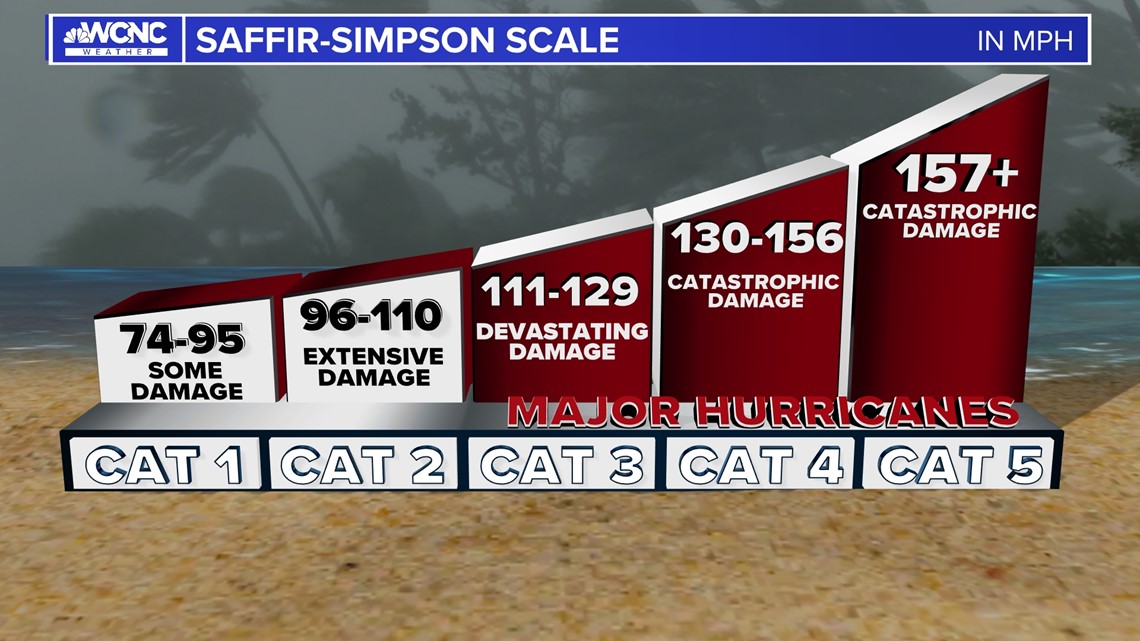 The National Hurricane Center considers any hurricane classified as Category 3 or greater with 111 mph+ winds, a "major hurricane." These storms can cause "catastrophic damage."
There is no category above Category 5, which has winds of at least 157 mph.
All tropical cyclones, regardless of the wind speeds, can bring a devastating amount of rainfall and flooding. This is especially true for slower-moving storms, which have additional time to dump flood inducing-rains.