CHARLOTTE, N.C. — Stargazers, astronomy enthusiasts and sky watchers. This year has some events to look forward to!
Here are the Top 5 celestial events of 2023. This list was compiled with the help from NASA Ambassador Tony Rice.
NUMBER 5
The super blue moon: Aug. 30
NO, the moon won't be blue but August this year will have two full moons making the second a BLUE moon. This happens every two to three years. This moon will be the biggest and brightest of the year, that is why it is called a super moon because it is closest to earth. There are a total of four super moons this year and this by a fraction is the brightest.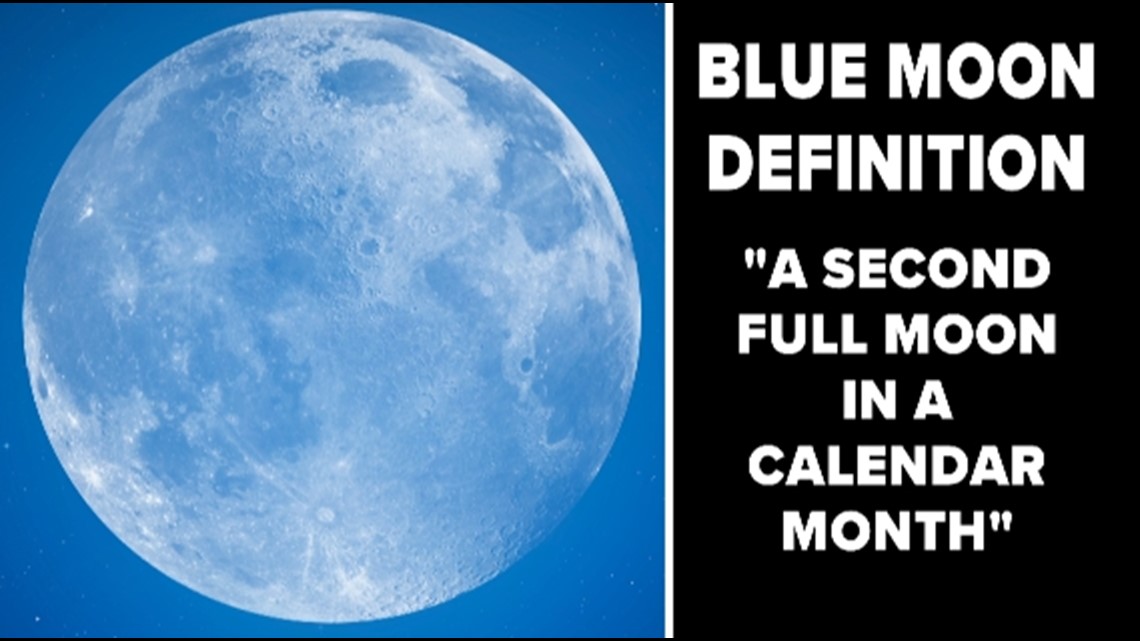 NUMBER 4:
The summer solstice conjunction: June 21
A conjunction in astronomy means really close together. Venus and Mars are visible through the month of June but they will both be neighboring the moon in the night sky right on the summer solstice. Venus will be the brightest and Mars will have an orangey tinge.

NUMBER 3:
The Perseid meteor shower: Aug. 12-13
This is Meteor Shower is a DON'T miss this year and usually ranks as the second-best each year. This year should be a better shower with the 10% waning crescent moon. Look away from where lights are coming from and enjoy.
NUMBER 2:
The Geminid meteor shower: Dec. 13-14
ANOTHER DON'T MISS: NASA calls this the most reliable meteor shower and this year it will have the best conditions since the Moon will be new which will maximize the amount of shooting stars you can wish upon. Give your eyes time to adjust and find the darkest location possible.
NUMBER 1:
The ring of fire eclipse: Oct. 14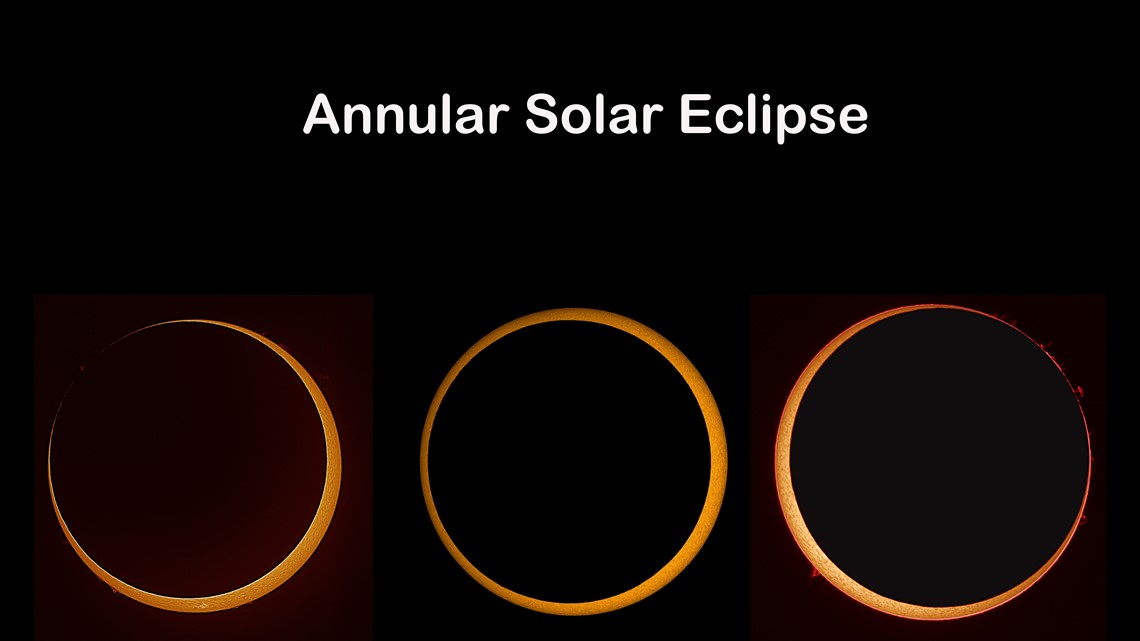 This eclipse is called an Annular solar eclipse deriving from Latin meaning "ring". You see the outer ring since the moon is at its farthest point away from Earth so during the new moon it doesn't quite cover the sun like a total eclipse. The path will be seen from Oregon to Texas but the Carolinas will see a 30-50% partial eclipse making it look like there is a bite out of the sun.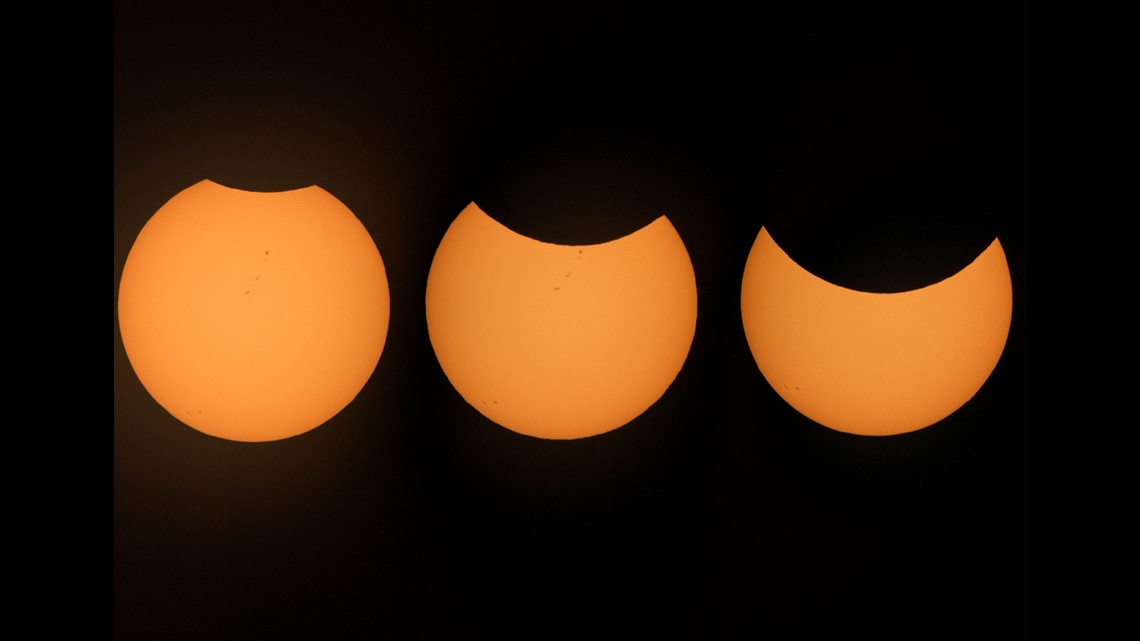 A look ahead to next year:
The next total eclipse, which is one of the more anticipated events, will be in April 2024.
So mark your calendars and happy skywatching.