CHARLOTTE, N.C. — Better late than never, lightning bugs (or maybe you call them fireflies) have begun to emerge.
While the country may be split on what name to call them, these light-producing insects are actually beetles and not flies, according to the National Wildlife Foundation. They produce light through a process called bioluminescence and use a special organ on the underside of their abdomen, according to the NWF.
During the bug's approximately two-month lifespan, the light could play a variety of roles depending on its exact species and region. For some, the light may attract a mate -- or even attract prey that the lightning bug eats. In some instances, the light - much like the vibrant colors of some tropical animals or plants - could trick a predator into thinking the bug is toxic.
"What we're seeing when the lightning mugs are flying around in the summer months is really the grand finale of their lifecycle," Corey Davis, the assistant climatologist for the state of North Carolina, explained. "This is when they're trying to find a mate. And essentially, their flashes are like their mating dance.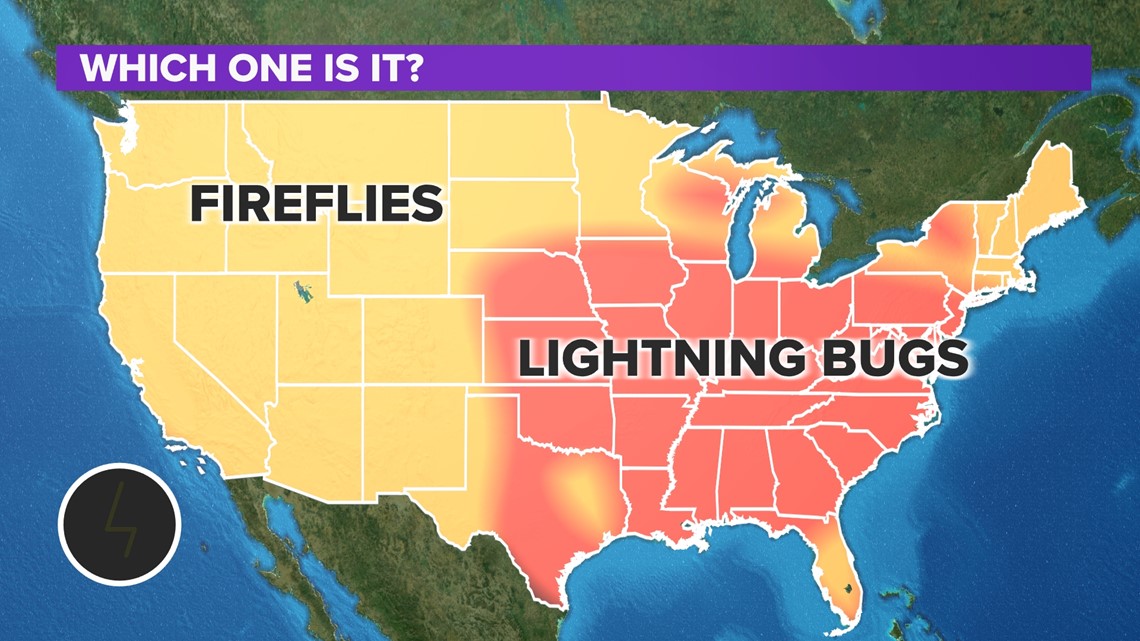 In the Carolinas, the bugs typically appear in the middle of May. Their June arrival in Charlotte is not abnormal but slightly later than usual because of the cooler temperatures thus far this year.
The bugs love warm and humid climates with abundant water sources. In other parts of the United States like the Northeast, those weather conditions typically arrive later in the year.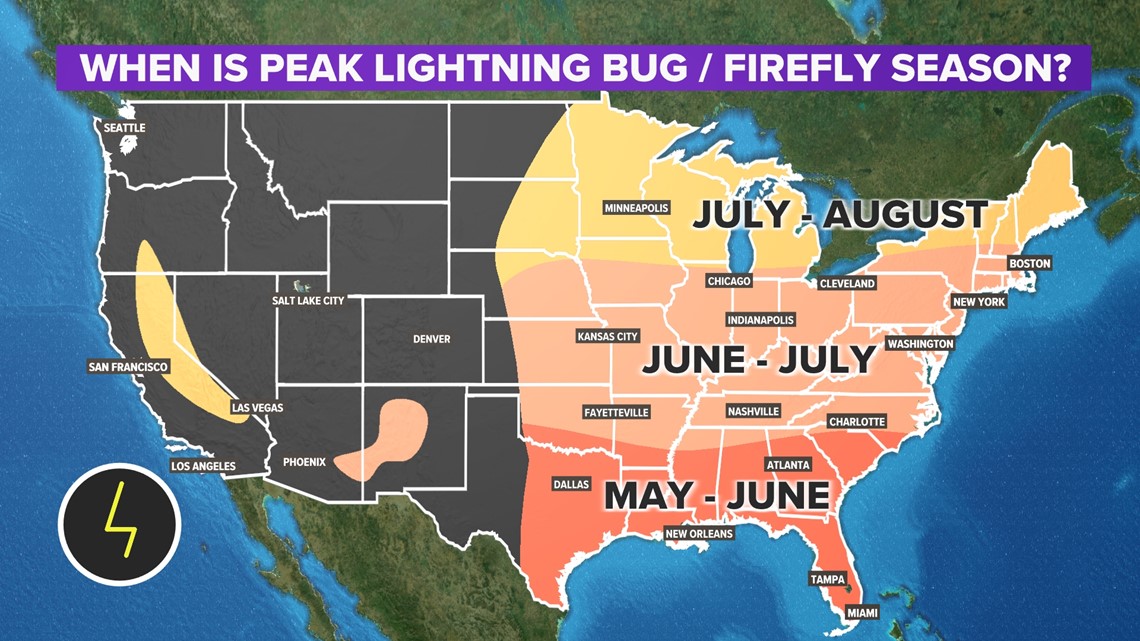 The bugs, regardless of what you call them, have been battling challenges including changing climates and increasing light population.
"These are species that are using their light to try to attract mates," Davis said. "And there's lots of bright city lights and neighborhood lights around them makes it a little bit tougher for them to get the message between each other.
Scientists are working on research hoping to seek a solution to help the dwindling populations. To help in your backyard, scientists advocate:
Turn off outdoor lights
Having longer grass
Having a water feature such as a pond
WCNC Charlotte's Weather IQ YouTube channel gives detailed explainers from the WCNC Charlotte meteorologists to help you learn and understand weather, climate and science. Watch previous stories where you can raise your Weather IQ in the YouTube playlist below and subscribe to get updated when new videos are uploaded.