CHARLOTTE, N.C. — North Carolina is home to 37 different species of snakes and they tend to show up when the weather is just right.
In the ecosystem, snakes serve a purpose including controlling the rodent population. Seeing a snake near your home could also mean rodents live nearby.
"Snakes are just like any other type of wildlife," Jeff Hall, a North Carolina Wildlife expert, explained. "The more we learn about them, we can kind of appreciate them as part of that ecological space."
Venomous snakes in North Carolina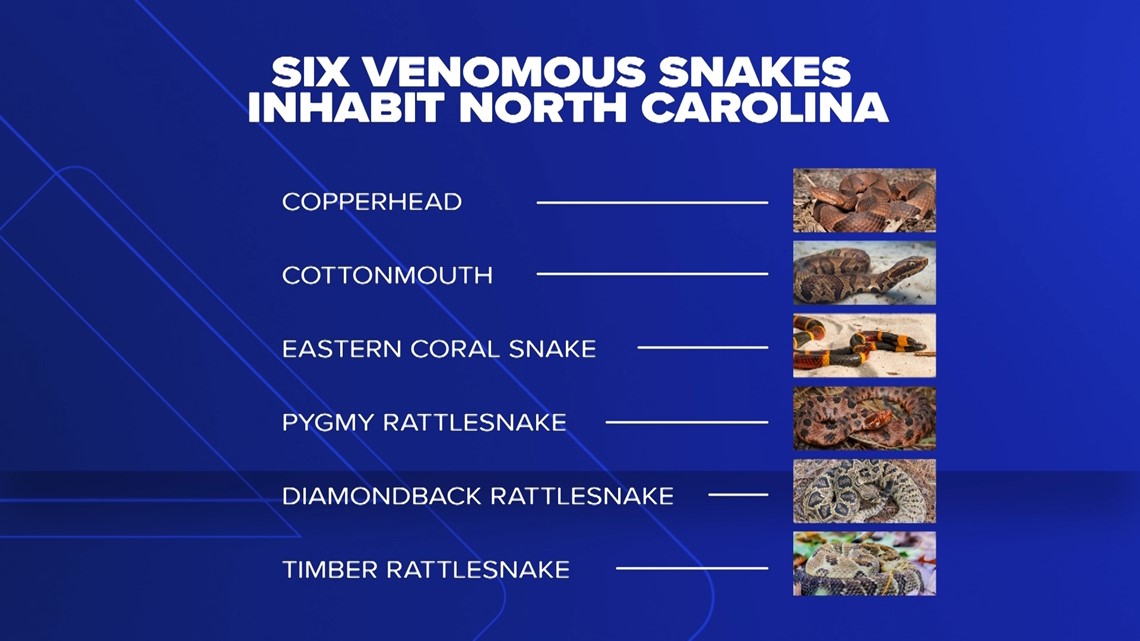 There are six types of venomous snakes inhabiting North Carolina:
The Copperhead
Cottonmouth
Eastern coral snake
Pygmy rattlesnake
Diamondback rattlesnake
Timber rattlesnake.
Most other types of snakes in North Carolina are nonvenomous and have an average length of nearly three feet. However, bigger snakes are possible, such as this massive snake found in Gaston County.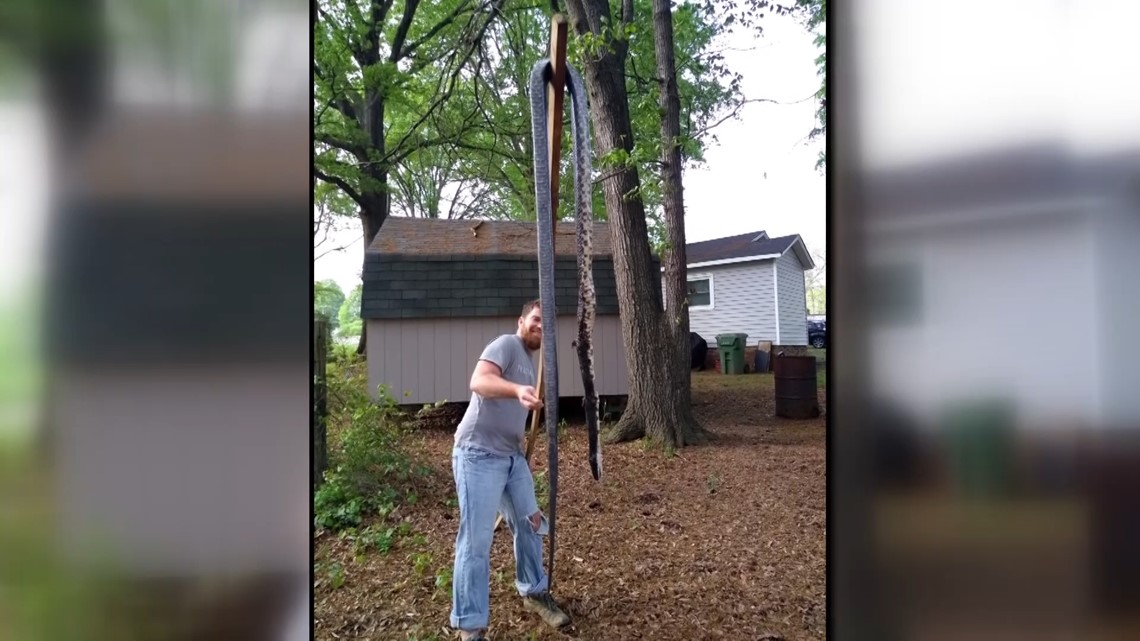 Some nonvenomous snakes even prey on the venomous ones, Hall said.
Weather and snakes
Snakes hibernate in the winter and are active during the spring, summer and fall. They are cold-blooded reptiles, which prefer temperatures in the 80-degree range. Based on the average weather in Charlotte, this makes portions of the year between May and September ideal for snakes. The animals will often move into the shade when temperatures get above 90 degrees.
Snake safety
Hall said snakes are generally not going to bother you -- unless you bother them.
"Hold your step a second, give the animal time and space," he explained. "It's going to go on about its business, doing whatever it's doing. It doesn't really want to be caught by you, found by you, touched by you. It wants to go on and do about its business."
For anyone afraid of snakes, Hall said those fears are even worse for the snake itself.
"It's much more afraid of you than you are of it," he explained.
Where to find snakes
A lake or waterfront is among the top three places preferred by a snake. The animals use the water as both a food source and a way to cool themselves down (when they're not basking in the sun.)
In wooded areas, snakes may be encountered during hikes and camping trees.
They are even found in grasses. Snakes like grassy areas and could be found during outdoor activities such as gardening and play.
WCNC Charlotte's Weather IQ YouTube channel gives detailed explainers from the WCNC Charlotte meteorologists to help you learn and understand weather, climate and science. Watch previous stories where you can raise your Weather IQ in the YouTube playlist below and subscribe to get updated when new videos are uploaded.