CHARLOTTE, N.C. — When it rains, it pours! There's no shortage of rainfall after a wet July in the Carolinas led to a surplus of precipitation for Charlotte.
It could get even wetter, since the month of August is the rainiest month in comparison to the 11 other months.
That is based on 30 years of climate data. August ranks No. 1 for average rainfall with 4.35 inches typically falling in Charlotte. And as we enter the wettest period of the year, the risk for street flooding increases.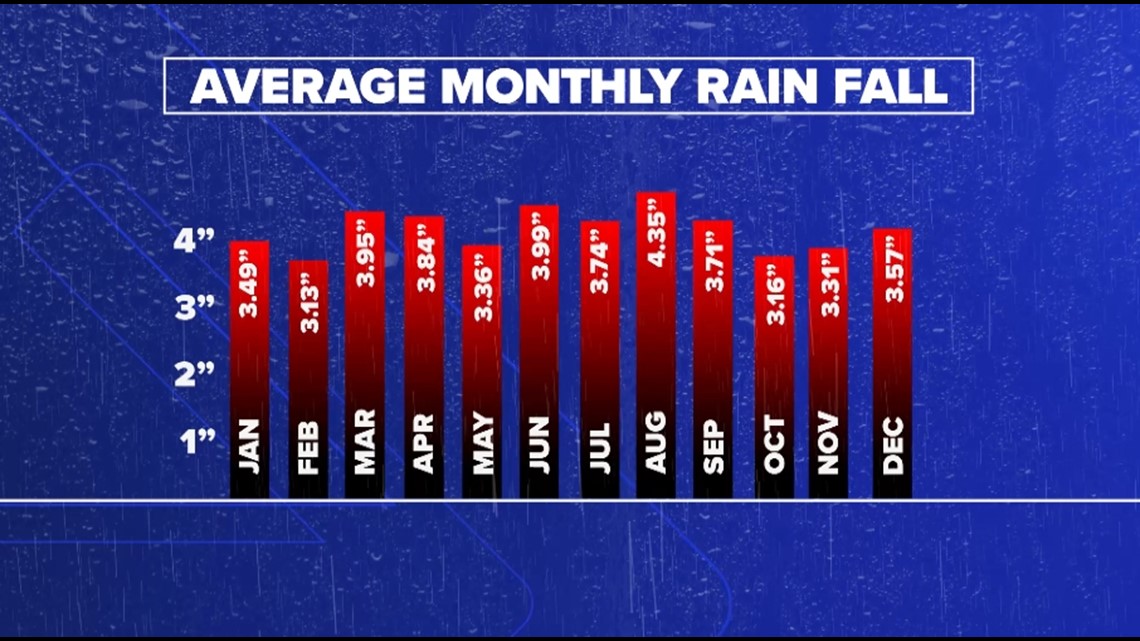 "The slow-moving thunderstorms this time of year can drop 2-3 inches of rain in an hour's period," John Wendel with Charlotte-Mecklenburg Storm Water Services said. "That's a lot of water coming time in a short period of time. We do our best trying to clear out any debris in the streams that would block that water, backing it up."
Wendel said with the city's history of flooding, it's important for people to report clogged storm drains to help mitigate a flood.
"We had a couple of rain events that were 100-year events," Wendel said. "Not much you can do to stop that, just try to be prepared as you can and clear out those storm drains, get flood insurance, do what you can to mitigate the water around your house."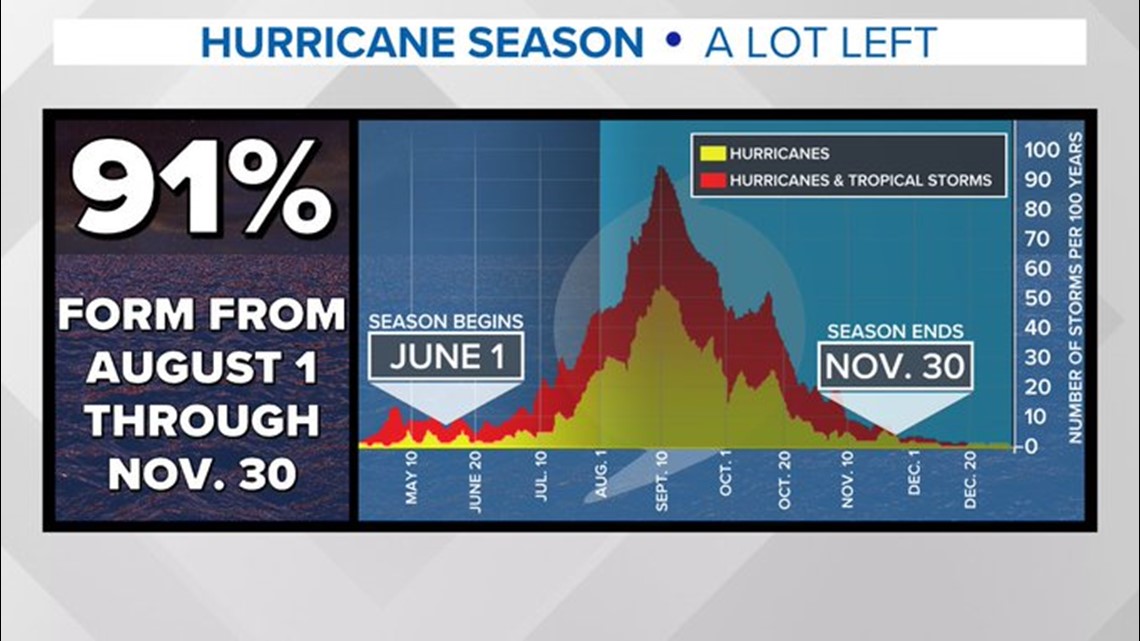 Even though we're some 200 miles from the coast, a rise in tropical activity in August is another reason why it's the wettest month.
An influx of moisture from the Gulf drives up the rain potential. In addition, when tropical systems form and made landfall, those outer bands sometimes stretch far enough inland or track directly over the Piedmont.
In late August, the weather setup will transition back to a stronger cold front pattern, which tends to bring more numerous showers and cooler temperatures into the start of fall.