CHARLOTTE, N.C. — Over the past decade, there have been over 1,000 flash floods in the Carolinas.
Flooding is the second highest cause of weather-related deaths in the United States, which is why people will hear "turn around, don't drown" often when severe weather hits.
Six inches of running water can knock a person down, but 12 to 24 inches can sweep a vehicle away, including trucks and SUVs.
Besides trying to avoid crossing a flooded roadway altogether, it's even more dangerous to attempt at night. When it's dark out, drivers are unaware of the depth of the water and beneath the water, there could be all sorts of critters like fire ants, rodents, snakes, spiders, and even alligators.
While the threat of fire ants might not sound that threatening when water is involved, take a look at this.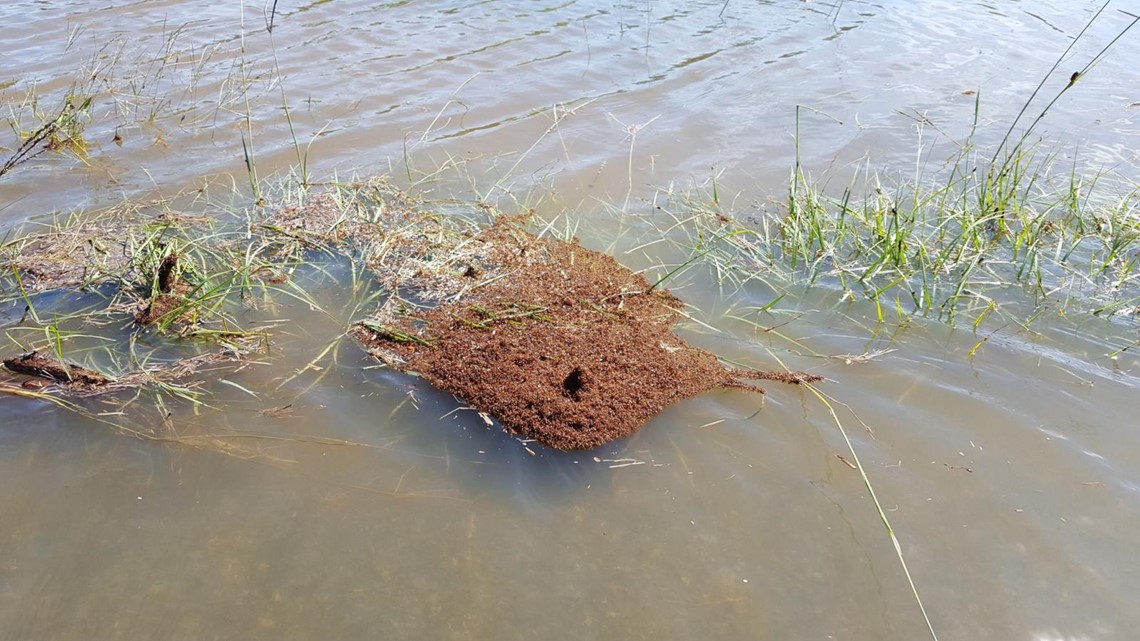 Fire ants band together in a raft-like formation and can float for days like that.
During a flash flood, the best thing people can do is get to higher ground and avoid low-elevation spots. Before a potential flood, people need to know their flood risk and stay weather aware.
A Flood Advisory means be aware
Flood Watch means be prepared as conditions are favorable for flooding.
If these are upgraded to a warning – you must take action now.
A Flash Flood Warning is even more imminent – this is a sudden and violent flood that can take just minutes to develop.
A Flash Flood Emergency is rarer. This is only issued for a severe threat to human life or a catastrophic flooding event.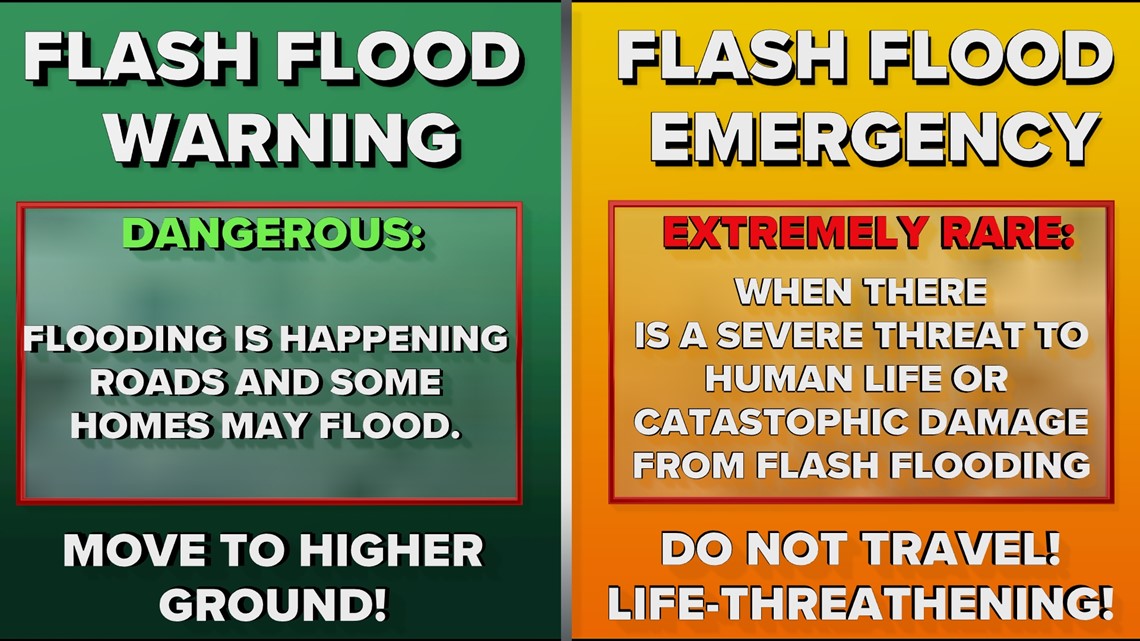 No matter the risk, the WCNC Weather team is here to help people stay vigilant. Remember: No floodwater is a safe place to be.