CHARLOTTE, N.C. — A code orange was issued for a few of our counties Monday due to unhealthy concentrations of ground-level ozone air pollution.
That meant the air was unhealthy for sensitive groups like children, older adults, or those with respiratory diseases. Code orange is issued when the Air Quality index ranges from 101-150.
Now, when you hear the word ozone, you may think of the ozone layer, which protects us from ultraviolet rays, which is good, but when ozone is at the ground level, it's bad.
Ground-level ozone forms when pollutants from cars and power plants combine with the hot sun to create ozone at the ground. This type of ozone can irritate your lungs, causing shortness of breath. It can also irritate your eyes and throat.

Our current weather pattern, with a ridge of high pressure parked overhead, has elevated ground-level ozone concentrations over the past several days, thanks to light winds and stagnant air.
Levels decreased today due to the cloud cover, but this won't last. Levels will likely increase again tomorrow, although not to code orange status, at least it looks that way as of now.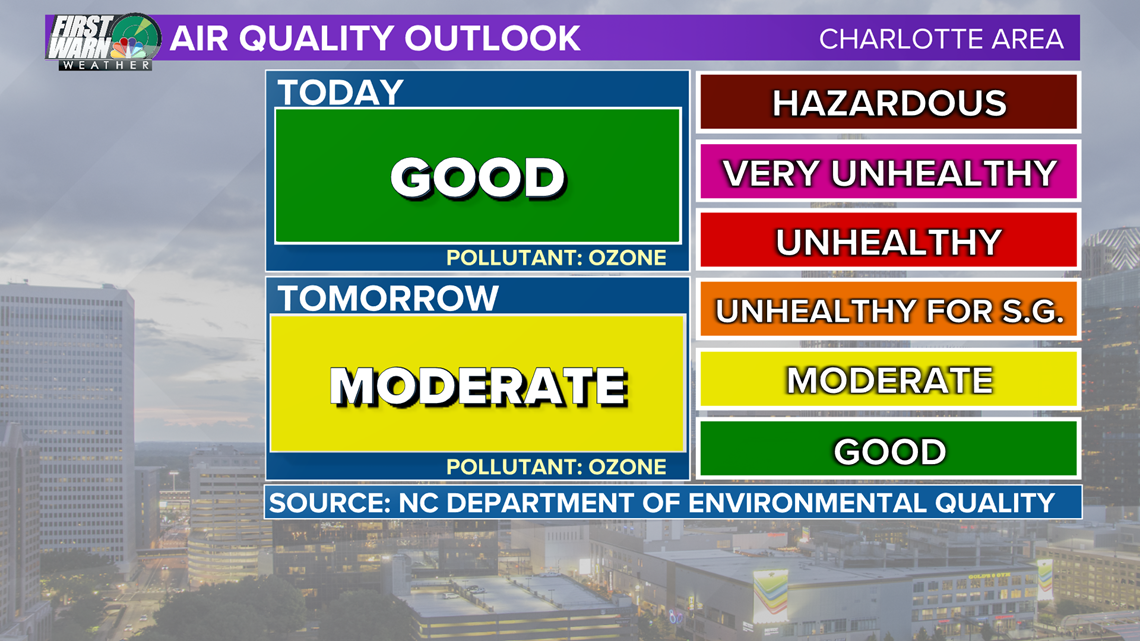 To take better care of our air, carpool or use public transportation. You can also bike or walk when possible. Use less electricity and never burn trash.