CHARLOTTE, N.C. — At 36 years old and with no family history, Dana McSwain made a heartbreaking discovery.
"One morning just happening to scratch my breast and noticed that something was there that shouldn't be there," McSwain said.
Days later, McSwain learned her diagnosis — Stage 2 breast cancer that had spread to her lymph nodes.
So this June, in the middle of a global health crisis, McSwain found herself fighting on her own, undergoing chemotherapy.
"I'm working full time, I can't take off work so I'm still at my desk working, watching the kids, managing appointments," she said. "It's been appointment after appointment after appointment."
On top of the stress, and the fear and the anger, McSwain says she also found herself mourning her hair.
But she wouldn't mourn for long – thanks to a community of women on a Facebook group for Charlotte mom's who had been following her story.
"I just got to thinking gosh, I wonder if there's someone local that can make a wig?" Carol Daley Cook said.
Within hours, Cook said donations of hair and money started to pour in. Some from friends and family, others from total strangers.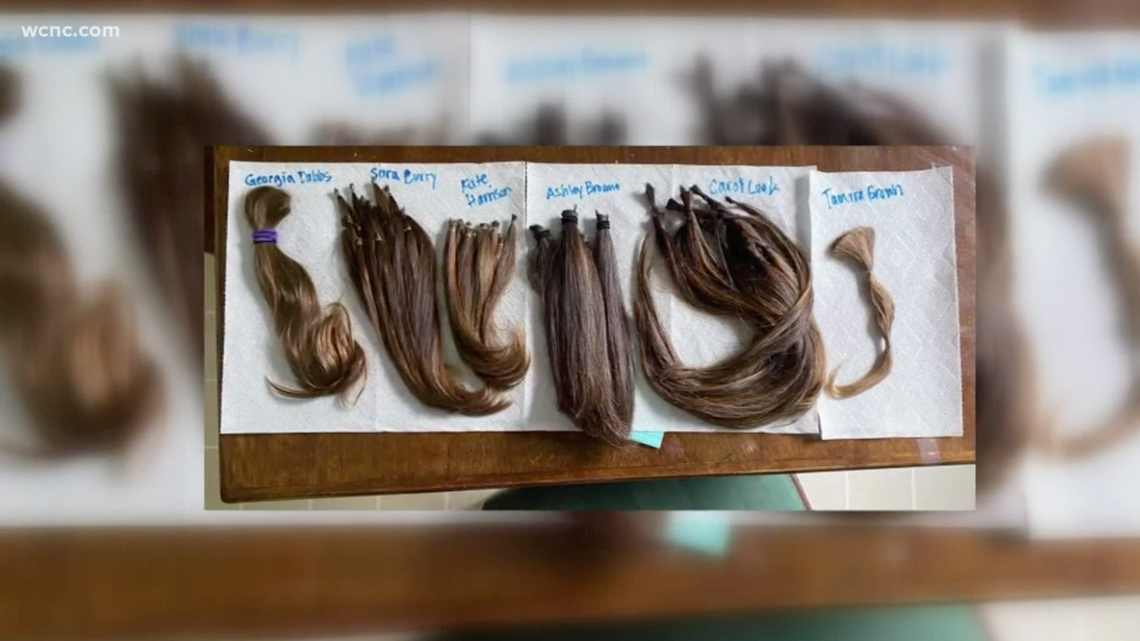 This past weekend, McSwain received her new wig.
"Just putting this on and looking in the camera I just feel this overwhelming sense of like … me," McSwain said. "Just knowing that each strand is special from somebody in my life and its something that I will have forever."
On top of everything, McSwain has partnered up with 24 hours of Booty – a Charlotte foundation that raises money for cancer research and services. The event is happening virtually this weekend.
MORE ON WCNC CHARLOTTE: