CHARLOTTE, N.C. — This Weekend:
After a cool start, highs will soar to the mid-70s Saturday afternoon under abundant sunshine. Humidity will be much lower, so although temperatures will warm, it'll feel very pleasant. Overnight, lows will dip into the mid-upper 40s.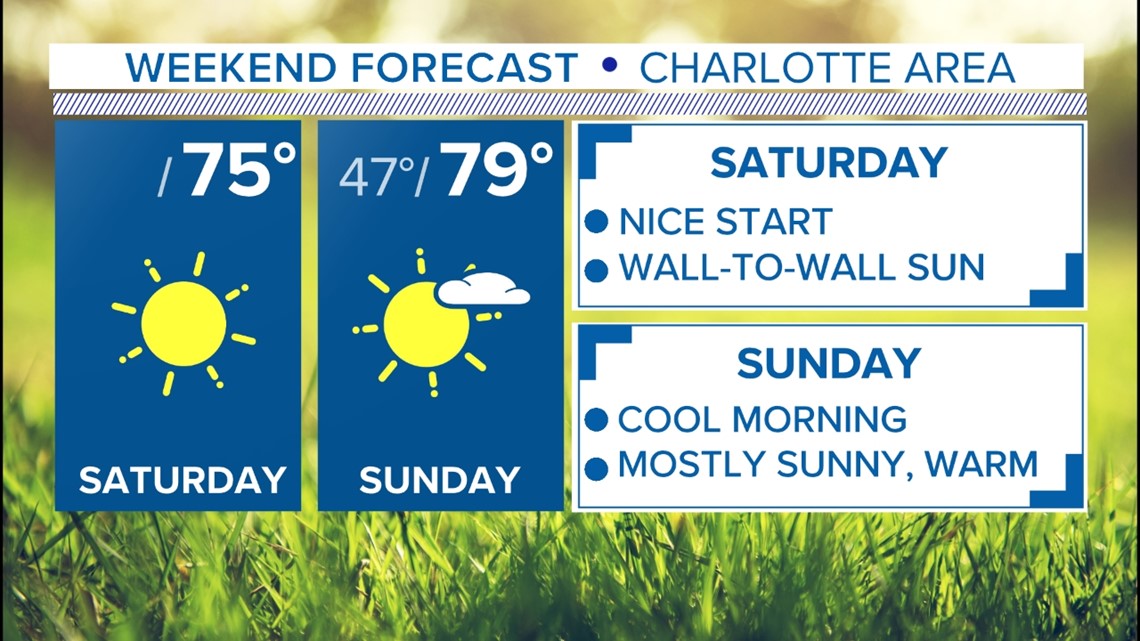 Afternoon highs on Sunday will be even warmer peaking in the upper 70s to near 80°. We'll start off with a mostly sunny sky with a few clouds building in by the second half of the day.
The exact timing and intensity of next week's cold fronts may change a bit over the coming days. The storm system that brings the first opportunity for storms arrives Monday afternoon.
Along this front, the Charlotte area will see the potential for strong-to-severe storms. Right now, primary threats look to be gusty, damaging wind gusts in excess of 60 mph, and small hail.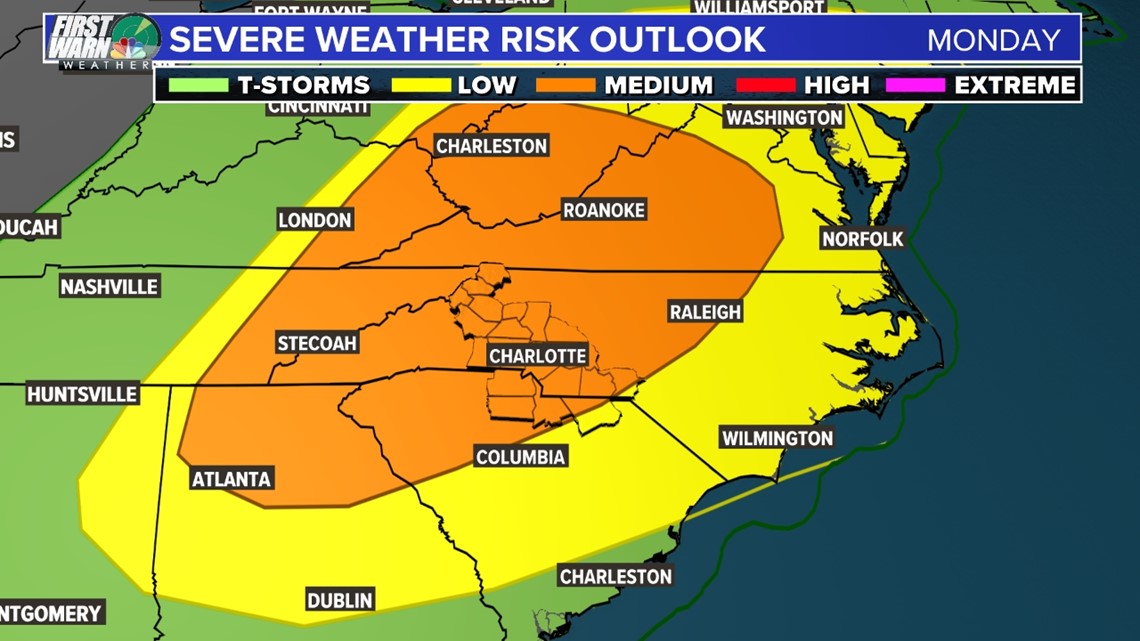 Showers and storms will likely begin Monday afternoon and last through the evening. Highs will reach the lower 80s ahead of the front and that daytime heating will contribute to our local level of instability.
Once the front passes by, drier conditions are expected both Tuesday and Wednesday. It won't be a significant cooldown, but temperatures will drop slightly, too.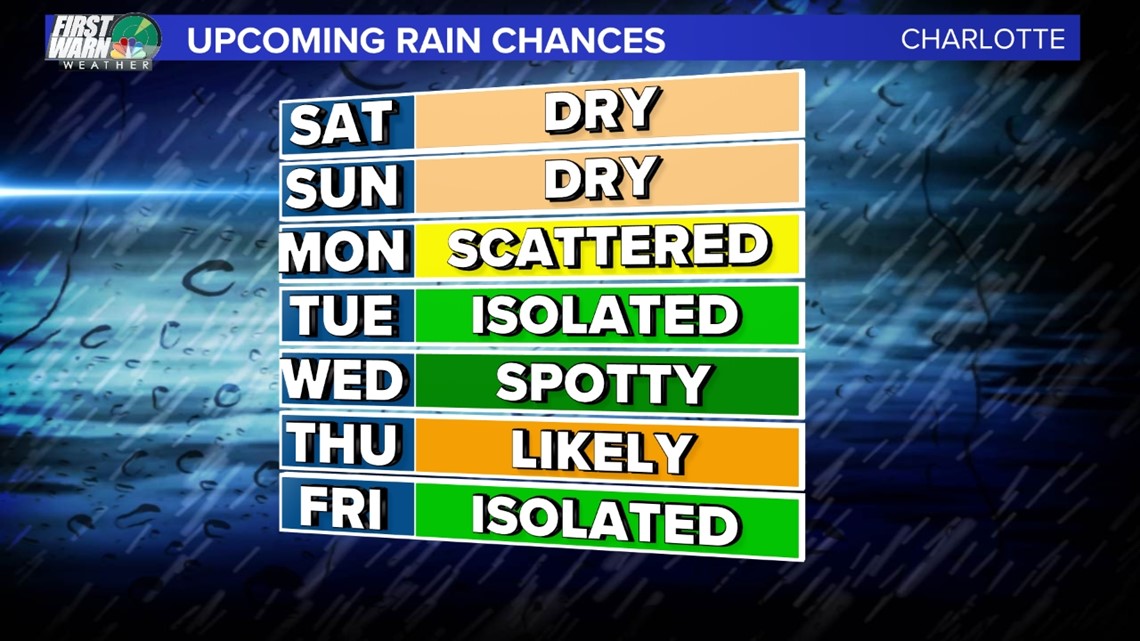 Then, a second cold front nears the Carolinas on Thursday. This will likely be our best chance for rain off and on throughout the day. A few showers look to linger on Friday with colder air settling in for the following weekend.
While flooding rain is not expected, rainfall totals could peak close to an inch of rain for most of the Charlotte area. This should help with minor drought conditions.
The Blue Ridge Parkway should see peak color this weekend around elevations of 3,500' and above. It'll be fall-like in the mornings and pleasant in the afternoons!