CHARLOTTE, N.C. —
A statewide burn ban is in effect until further notice for North Carolina.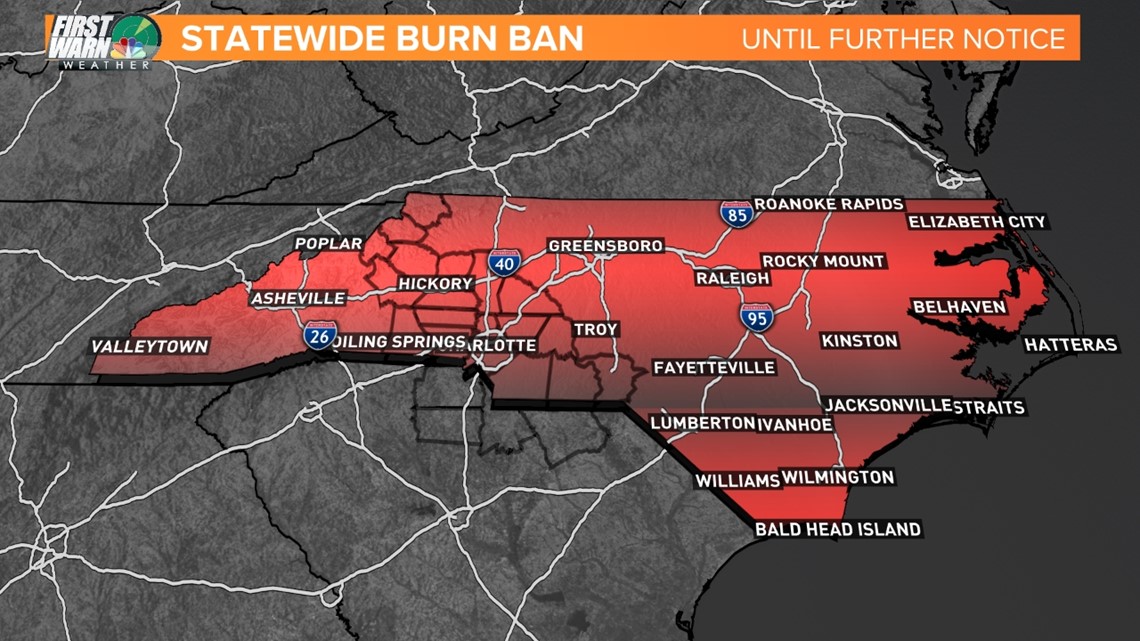 Look for a mild day for the area, with highs in the mid-60s. Winds will be around five to ten mph. Temperatures overnight will be in the mid 40e as milder air moves into the Carolina's.
Get ready for a nice warm-up across the area. Highs Thursday will be in the low 70s. It will be even warmer Friday with high temperatures in the mid 70s. The record high Friday is 75 which could easily be tied or broken. Temperatures at night will fall into the mid to upper 40s.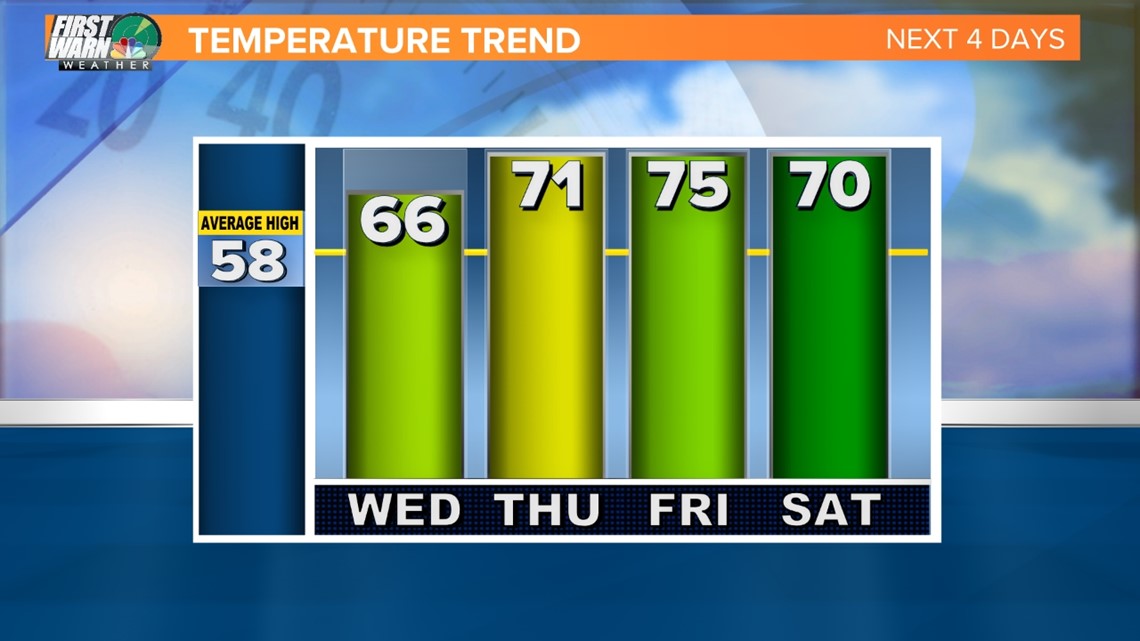 Saturday will be another unseasonably warm today for the area. It will be mostly sunny with highs in the upper 60s to around 70. Much cooler weather is in the forecast beginning Sunday, with highs only in the upper 50s. It will be a rain-free weekend.
Almost half of North Carolina is under moderate drought status and about a third of South Carolina is under the same. With limited rain expected over the next 7 to 10 days, the drought situation will continue to worsen across the two-state area.