HICKORY, N.C. — Crystal Hopson, director of rescue at Hartman's Haven Dog Rescue in Hickory, stumbled upon a box of abandoned puppies while she was rushing to attend her friend's wedding rehearsal.
"I was already running a little late because I had to pick up some last minute supplies," Hopson said. "But I'm driving and I pass a box that said free puppies."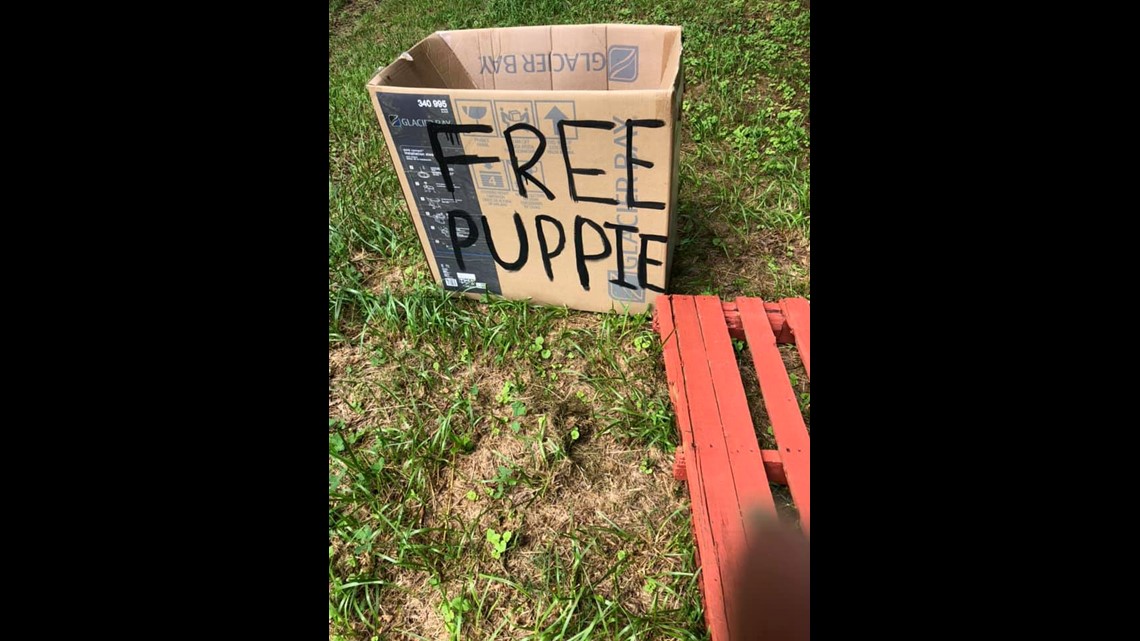 Hopson told NBC Charlotte she noticed the puppies were in a rundown area and was afraid the puppies were not going to survive.
So without hesitation, Hopson scooped up the four puppies and brought them to her friend's rehearsal.
"Ashley and I had been friends for years," Hopson said. "And we have rescued hundreds of dogs together."
Hopson said it was almost like fate.
"Of all weddings, of course, it's Ashley's wedding that I find free puppies on the side of the road," Hopson said. "She won't care if I bring them."
Hopson placed all four puppies in the backseat of her car and drove to Ashley's wedding rehearsal.
"When I got to the venue, I was like Ashley I have puppies in my backseat," Hopson recalled.
Hickory bridesmaid rescues abandoned puppies
Hopson said the bride told her to go grab them and bring them inside.
When Ashley saw the puppies, she noted that all four of them, ivory in color, matched her wedding theme almost perfectly.
Ashley decided to add the puppies to her wedding the following day. The groomsmen were tasked with holding them as they walked down the aisle.
Funny enough, none of the guests knew the story behind the puppies in the wedding until after the ceremony.
"During the actual ceremony, people didn't know the story of them. They were just kind of oo-ing and ahh-ing over groomsmen carrying little puppies down the aisle," Hopson said.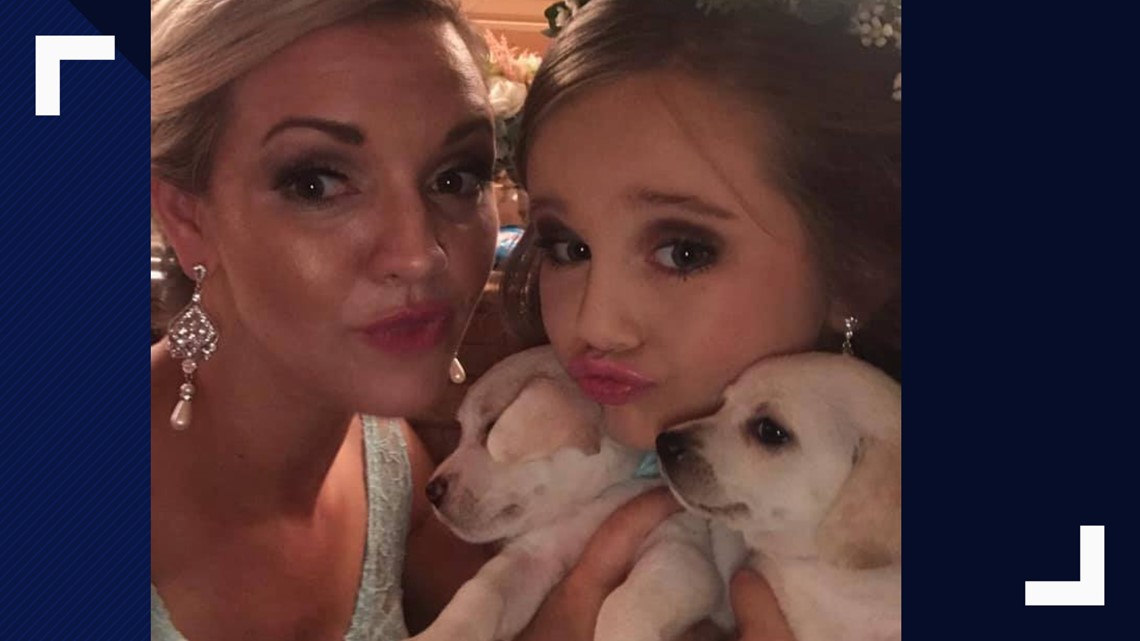 It wasn't until Hopson made a speech at the reception that the guest learned the incredible backstory.
"I made a toast to Ashely during the reception and that's when the guests learned that the puppies were rescued from the side of the road a day before the wedding," Hopson said.
All four puppies are now with a foster mom. Hartman's Haven decided to name the puppies after the bride, Ashley, and her groom, Andrew Mauney, and their two children.
Meet Ashley, Kinzley, Andrew and Garrett.
OTHER STORIES ON WCNC.COM