CHARLOTTE, N.C. — As part of Black History Month, WCNC Charlotte has been highlighting people and places that show off Black history and culture across the Carolinas.
But just as important as highlighting people and places is highlighting Black issues. Prejudice against natural and protective hairstyles are statistically proven to disenfranchise Black people, especially in the workplace.
For April Atkinson, who's been doing hair for more than 18 years, it's not news. Lockstar Lifestyle, her storefront on North Graham Street, is more than just a salon; It's a place where people come to tell their stories.
"I've had people actually cut their locs [dreadlocks] off because they feel it's a barrier," Atkinson said.
Those feelings aren't unfounded. A Sage Journal study found Black women with natural hairstyles were perceived to be less professional, less competent and less likely to be recommended for a job interview. That's compared to white women with either curly or straight hairstyles, and Black women with straightened hairstyles.
It's an issue familiar to Black men, too. James Blakeney says Black men routinely deal with hair bias.
"Natural hair or dreads we get looked upon as thugs or drug dealers, bad guys, etc.," Blakeney said.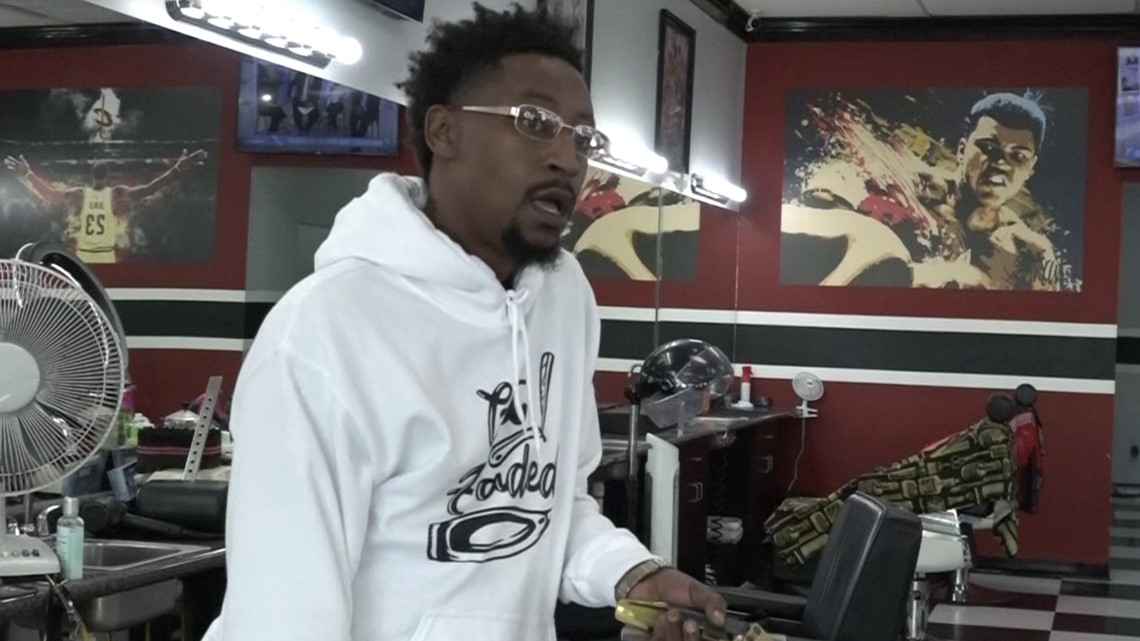 Blakeney manages Kut Masters off University City Boulevard. He's been doing hair for 16 years. He adds stereotype and prejudice can present itself in more than just the workplace.
"A lot of the Caucasian products are marked beauty," he said. "A lot of the African American products are in the 'ethnic' area."
As for solutions, some have pushed for legislation to stop hair discrimination. The Crown Act is law in 20 states, with legislation pending in many others, including North Carolina and South Carolina. The law prohibits race-based hair discrimination.
Meanwhile, other people are encouraging inclusive workplace environments. This movement comes as a CROWN workplace research study found more than 20% of Black women ages 25 to 34 have been sent home from work because of their hair.
For Blakeney and Atkinson, they continue to stress hair care and self care at their respective salons.
All of WCNC Charlotte's podcasts are free and available for both streaming and download. You can listen now on Android, iPhone, Amazon, and other internet-connected devices. Join us from North Carolina, South Carolina, or on the go anywhere.