CHARLOTTE, N.C. — LaNoticia is a Spanish language newspaper covering news in our community. For 25 years they have honored those making a difference with the Latin American Excelente Awards.
The 2023 winners have been announced ahead of the September 16 Excelente Awards gala.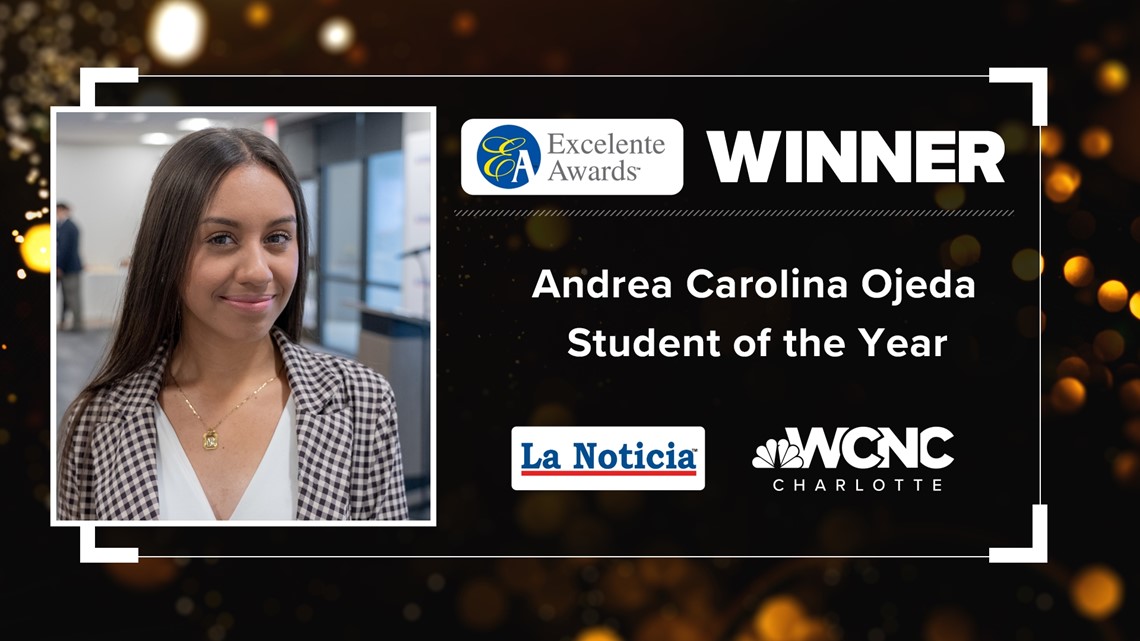 Andrea Carolina Ojeda is student of the year. She's a political science major at Queens University in Charlotte. When she graduates from college she wants to become an immigration lawyer.
"I am going to be that person that is going to make your life easier. You're going to have someone that absolutely has your back and that you can absolutely count on," Ojeda said.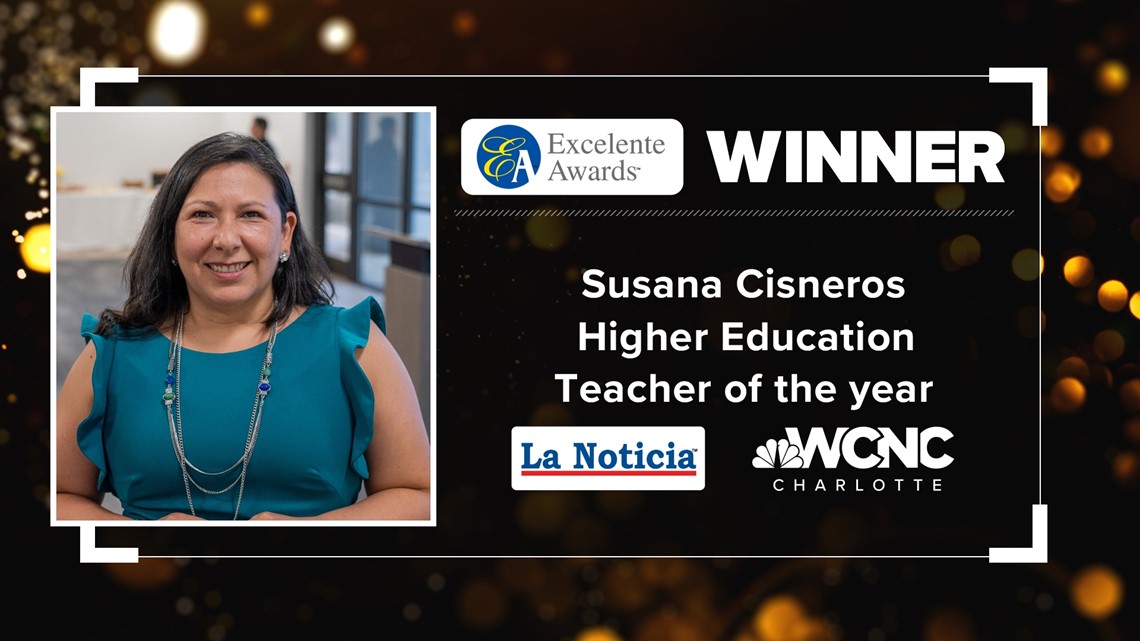 Susana Cisneros was named higher education teacher of the year. She's currently teaching at UNC Charlotte. She is a Senior Lecturer of Spanish and Affiliate Faculty of Latin American Studies.
"I enjoy inspiring young minds," Cisneros said. "Whether they are Latinos or non Latinos, I just dedicated myself to bringing people up to their higher potential."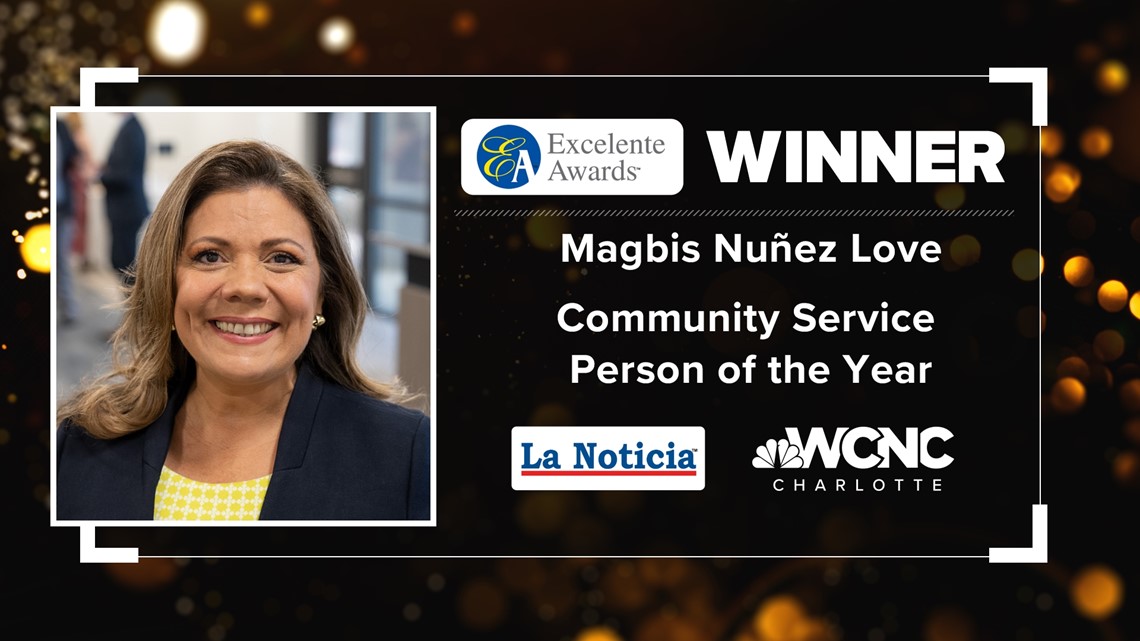 Magbis Nuñez Love was named Community Service Person of the Year for the work she does as the community liaison at the Levine Cancer Institute.
"I think it's important to make a difference because if you work, inspire others, other people can change their lives," Love said.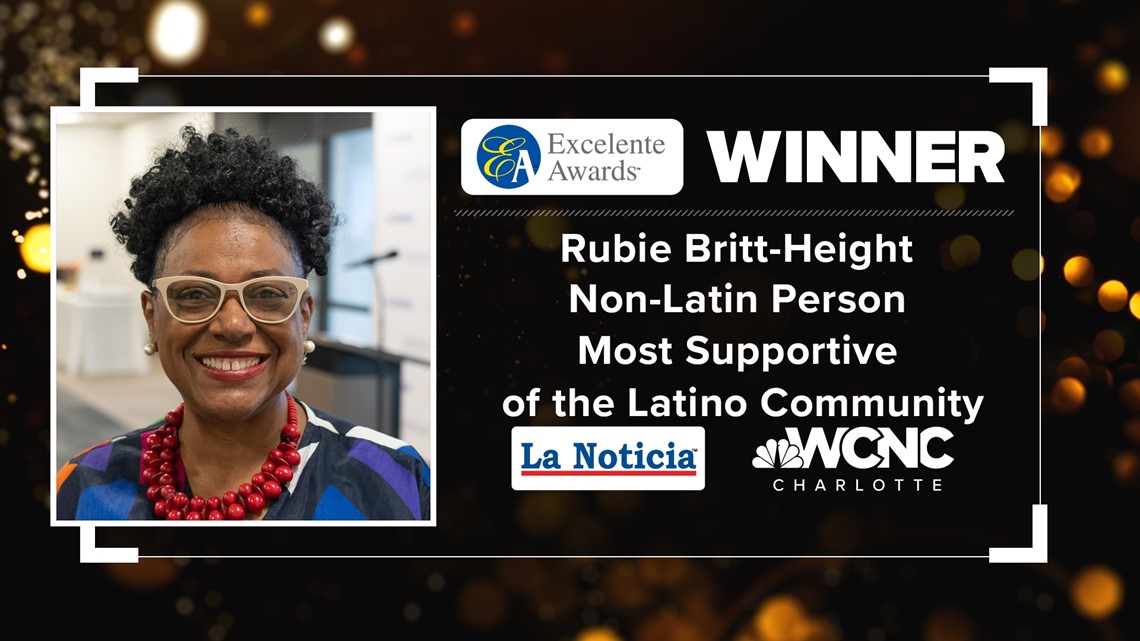 Rubie Britt-Height is Director of Community Relations and Co-Leader of Diversity, Equity, Inclusion, and Accessibility at the Mint Museum. And was named non-Latin person most supportive of the Latino Community.
"I think greatness is measured by service," Britt-Height said. "It is not what you have, materially, it is what you can do to give back and embrace other people and learn about one another."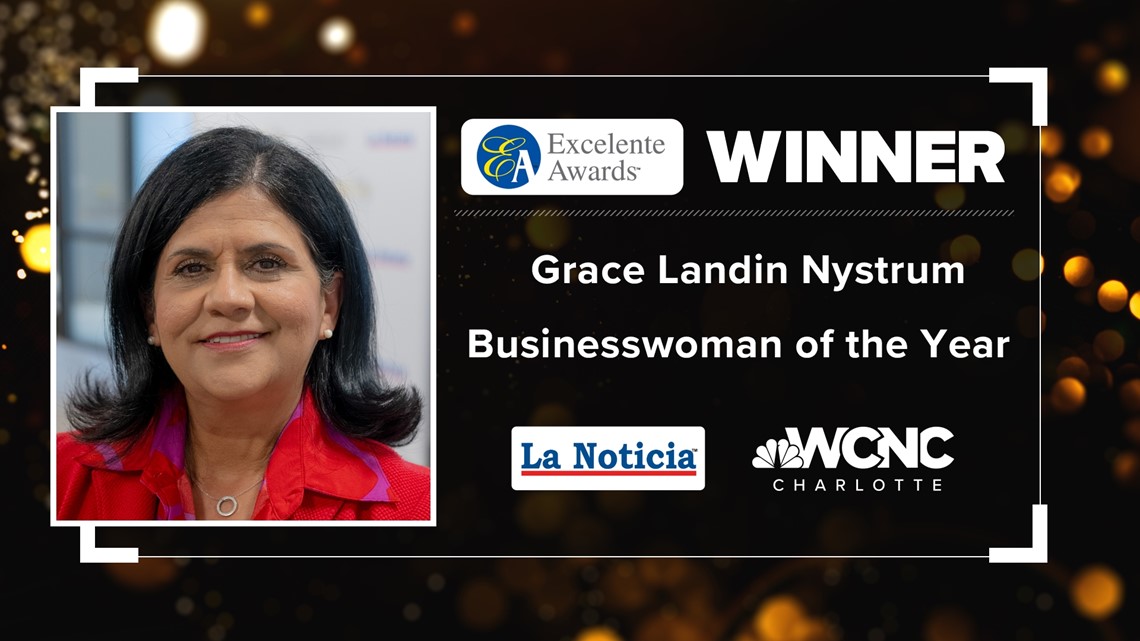 Grace Landin Nystrum is the senior vice president, Charlotte market executive at Bank of America. She's been with the bank for 27 years and she has a passion for making a difference.
"Working with the community. Being able to be very philanthropic as to how we invest in the community to deliver for our community, especially those underserved communities," Nystrum said.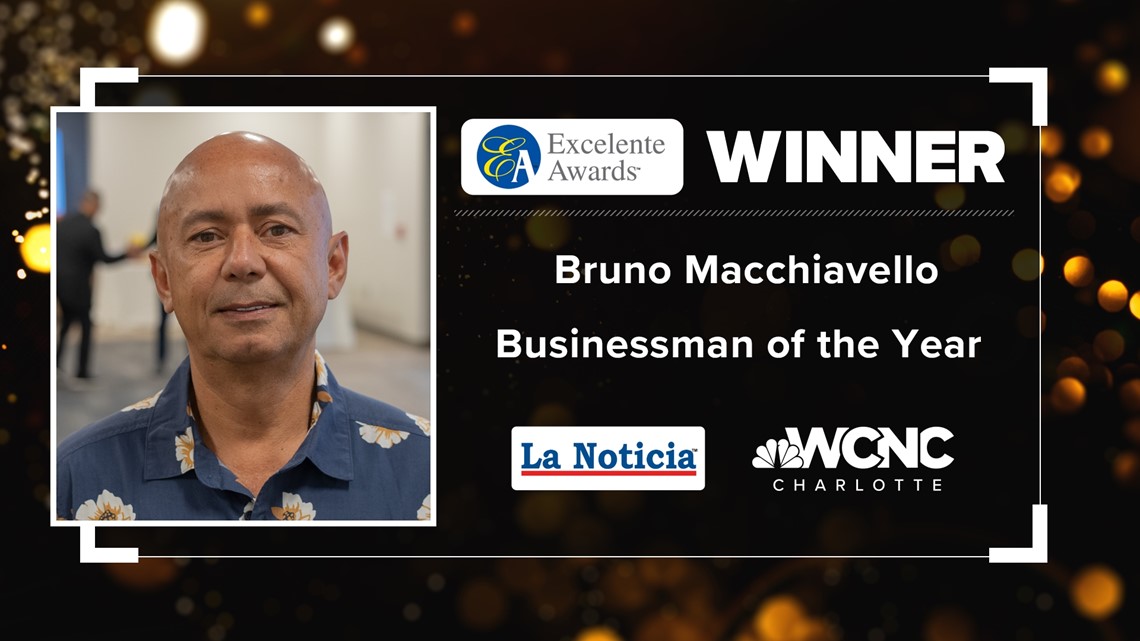 Bruno Macchiavello was named businessman of the year. He's the owner of the Peruvian restaurant in southend Yunta Nikkei and he's the founder of Viva Chicken.
"When you are passionate about something, when you do what you like, just go ahead and do it. It doesn't matter what it is. If you're passionate about it you're going to do great," Macchiavello.
The 2023 Excelente Awards gala is Saturday, September 16 in uptown and WCNC Charlotte anchor Vanessa Ruffes is the emcee. To buy tickets, go to excelenteawards.com.