CHARLOTTE, N.C. — One person was killed in a shooting in east Charlotte Friday evening, the Charlotte-Mecklenburg Police Department reports.
According to police, the incident first began at around 5:21 p.m., when officers responded to the 5300 block of Firelight Lane after 911 received reports of a shot being fired in that apartment complex and several individuals running from the scene. Police said when they arrived they set up a perimeter and attempted to track the suspects with the assistance of a CMPD K-9 Unit. The suspects were not located.
About 3 minutes later, officers responded to reports of a shooting near the 7008 block of Albemarle Road. When they arrived, officers located an adult male with an apparent gunshot wound in the parking lot of the Valero Convenience Store.
MEDIC responded to the scene and transported the victim to the hospital where he was pronounced dead.
Police identified the victim as 20-year-old Zion Garcia. His family has been notified of his death.
While on-scene, officers learned that the shooting occurred in the 5300 block of Firelight Lane. After the shooting took place, a 3rd party had transported the victim to the Albemarle Road location.
Sunday, CMPD announced that three people had been arrested and charged in connection to the murder: 18-year-old Nyla Burnett, 21-year-old Jalen Meggett, and 27-year-old Jahmel Williams.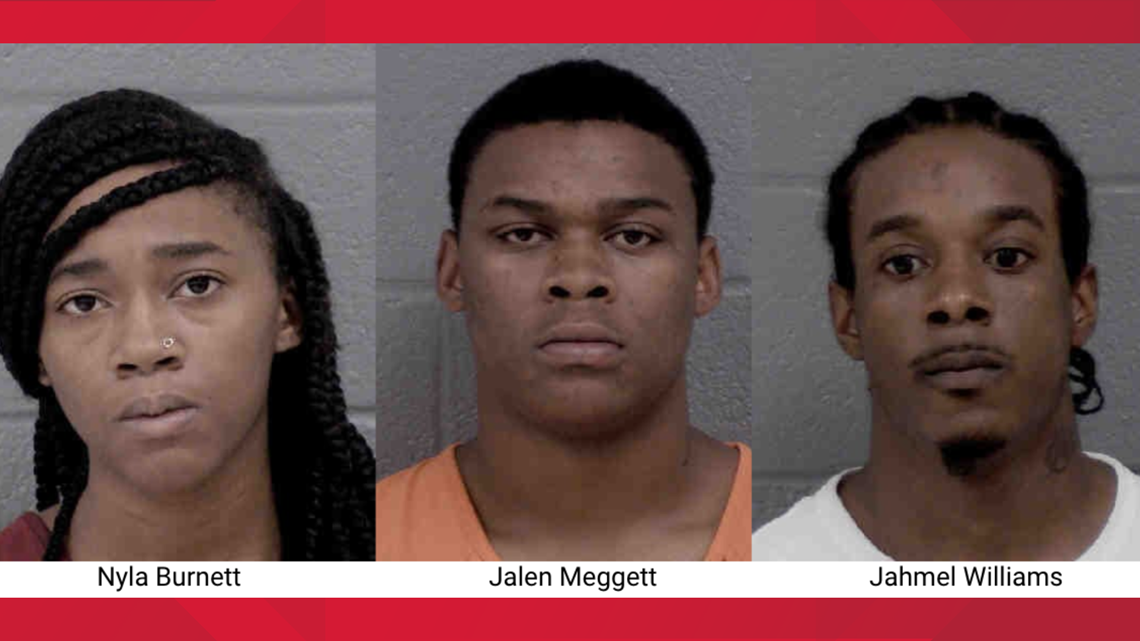 Each suspect was interviewed by homicide detectives and transferred to the custody of the Mecklenburg County Sheriff's Office. All three are facing charges for murder, robbery with a dangerous weapon and conspiracy to commit robbery with a dangerous weapon.
OTHER STORIES ON WCNC