Piedmont Medical Center is opening a new hospital in Fort Mill. Despite these challenges, leaders say they're hiring for about 245 positions and are successfully recruiting workers.
"We're looking for RNs, all specialties," said Chris Mitchell, CEO of Piedmont Medical Center Fort Mill. "Pharmacy, lab, radiology, and then support services."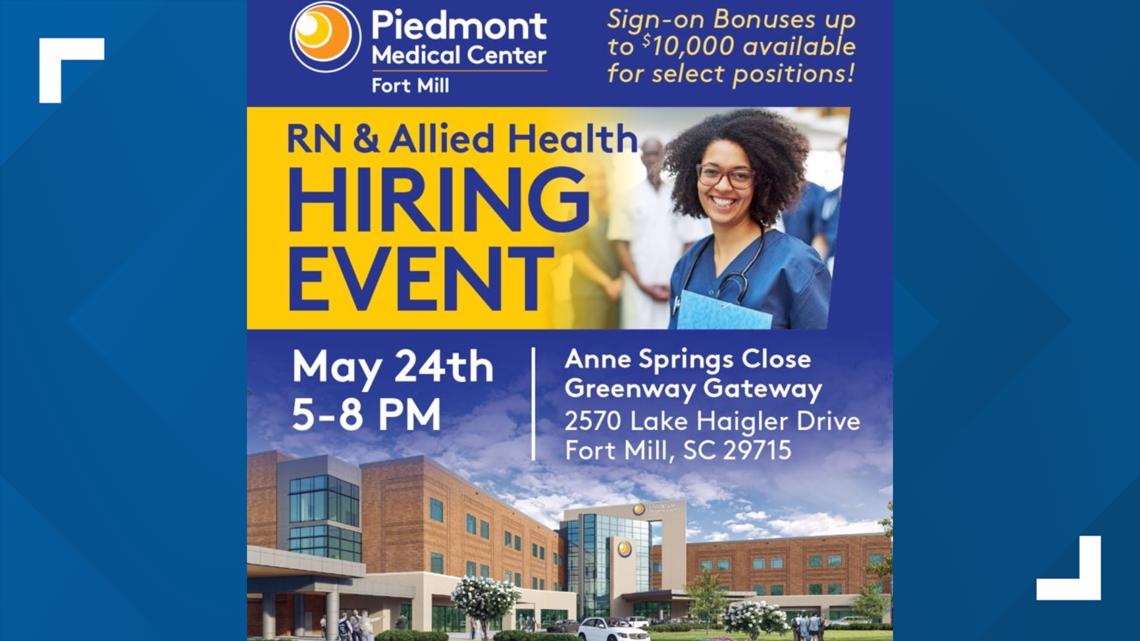 On Tuesday, May 24th, the new hospital is hosting a hiring event. Some positions, like night shift nursing, could potentially come with up to $20,000 in sign-on bonuses, giving Piedmont a competitive edge.
"We've just sort of honed in on: it's a new hospital, new technology, and the opportunity to work in your own community and build a culture that doesn't exist today," said Mitchell.
The hospital expects to start accepting patients in September.
All of WCNC Charlotte's podcasts are free and available for both streaming and download. You can listen now on Android, iPhone, Amazon, and other internet-connected devices. Join us from North Carolina, South Carolina, or on the go anywhere.