CHARLOTTE, N.C. — As a group of UNC Charlotte students push for the removal of a top administrator, the university is defending its hire several years after the retired colonel's command of Guantanamo Bay came under fire for possible human and civil rights violations towards the accused terrorists detained there.
Fueled by an editorial in the student newspaper, the #FireJohnBogdan campaign surfaced in recent weeks.
"It just makes me uneasy," UNC Charlotte student Lori Santoyo said of some of the past accusations against retired Army Col. Bogdan. "It just doesn't look good for our reputation, so I feel like he should be removed."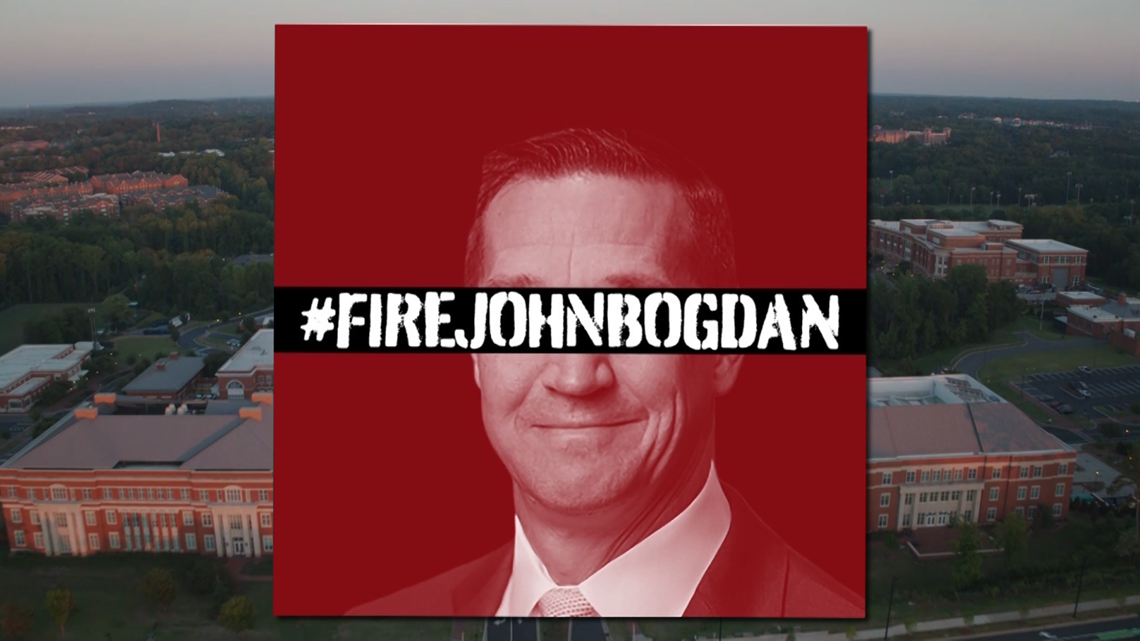 Hired in December 2018 as the university's associate vice chancellor for safety and security, Bogdan is a former commander of Guantanamo Bay Joint Detention Group.
"Right now I wouldn't say him being a prior warden of Guantanamo Bay is immediately disqualifying even though it is deeply concerning," student Ro'Shaun McClendon Jr. said.
Col. Bogdan's command of Gitmo received criticism in 2013 after he enacted significant security changes in an effort to improve safety.
The changes included his re-institution of groin searches that he described in a sworn statement as Army Standard Operating Procedure. He said he re-implemented the search procedure meant to limit risk after guards found homemade weapons. Initially, a judge called it an "exaggerated response," but an appeals court overruled that, calling the search procedure "reasonable."
There was also an independent report the same year by the Seton Hall University School of Law Center for Policy and Research, which identified listening devices disguised as smoke detectors that could pick up whispers in attorney-client meeting rooms. In a court filing, the government admitted the technology existed, but said it was never used for that purpose. Still, leaders eventually made changes to alleviate concerns, according to court records.
Citing the "Spying On Attorneys at GTMO report" and "a serious degradation in the quality of life for detainees," several attorneys asked Secretary of Defense Charles Hagel to examine Col. Bogdan's fitness for command in May 2013.
It's unclear if that request was ever acted upon, but what is clear is what's inside the highly decorated retired colonel's military file, provided to us by him for review at our request. His file includes roughly 30 years of awards and glowing references and nothing but compliments in 2013 about his ability to "flawlessly" restore order to the detainee camp. His superiors called him a model of "military professionalism and excellence," "magnificent officer" and "truly exceptional Army leader" with no international humanitarian law complaints.
Bogdan's military records show his primary specialty was military police with more than 26 years of experience. He most recently served as chief of police and chief of operations for Forces Command in Fort Bragg before retiring from the military in 2017.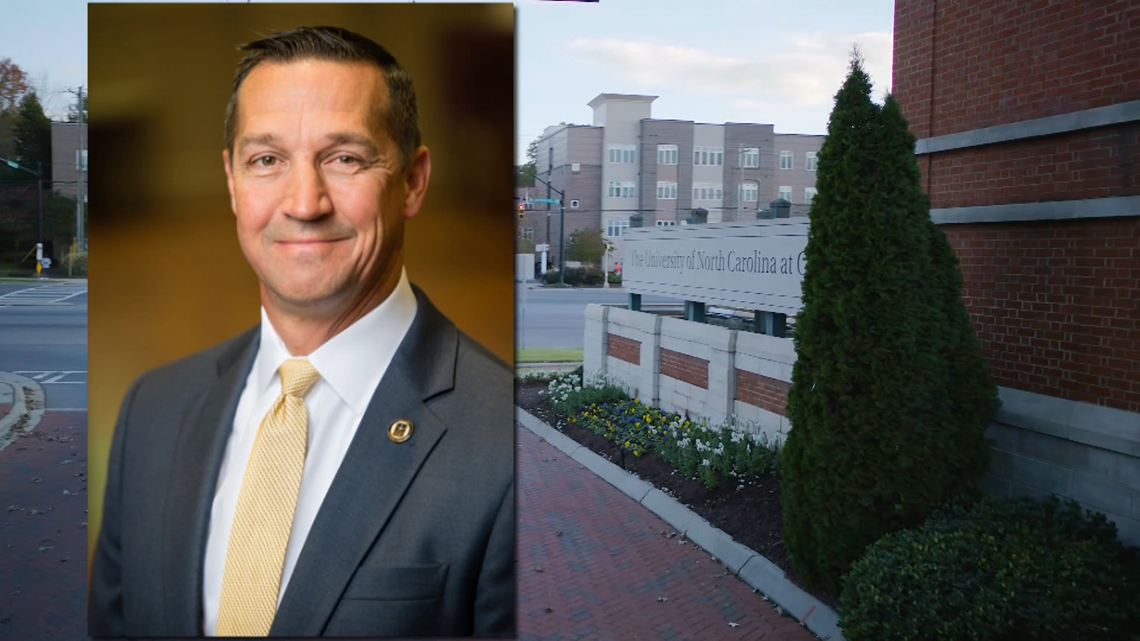 UNC Charlotte administrators would not answer questions about Bogdan on-camera, but in a statement told us his hiring followed a national search.
"Prior to his employment, Bogdan went through a multi-step review process, including extensive reference and background checks, and underwent an assessment of behavioral competencies," the statement said. "References spoke of his character and commitment to service, which have been evident in his time at the University. As a military officer, Bogdan demonstrated significant leadership skills in safety readiness and emergency management, which are highly relevant to his responsibilities on campus and were critical in our response to the events of April 30 as well as the University's ongoing recovery efforts."
In response to our questions, the university said Bogdan's behavioral assessment, which is generally not required, was relied on in this case due to the position's critical nature.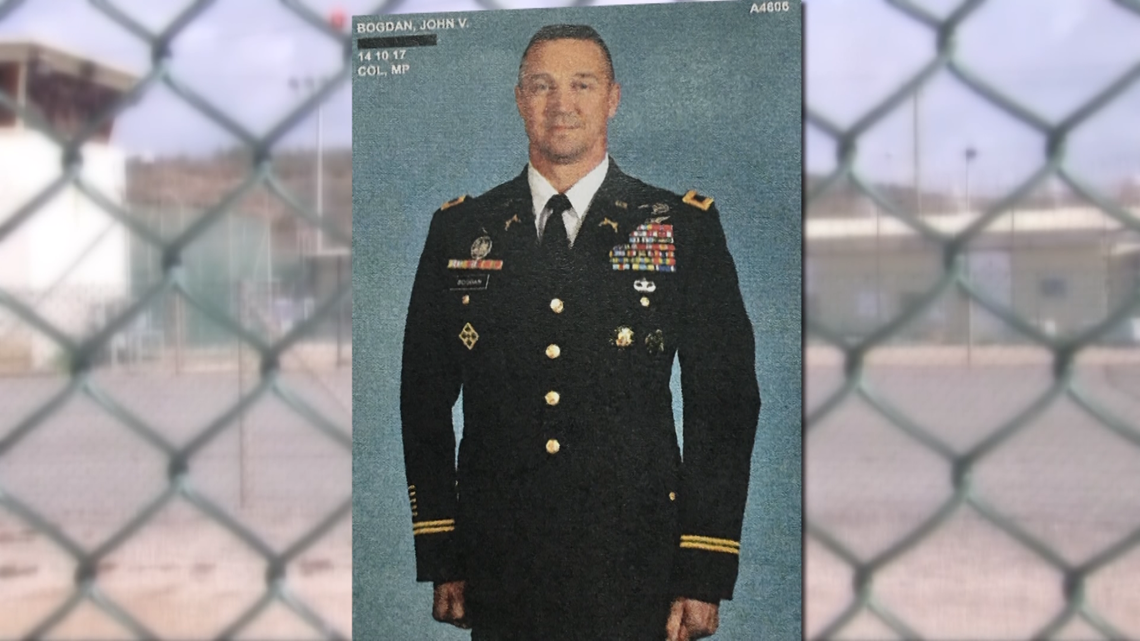 "During his 34-year career in the Army, Bogdan completed many assignments, including duty at the Naval Station Guantanamo Bay," the university's statement went on to say. "Most recently, he was the chief of police and chief of operations for Forces Command, located at Fort Bragg, N.C. He was responsible for physical and operational safety, protection, and anti-terrorism efforts at 11 major military bases across the United States. He also led the crisis action team in planning and executing its response to Hurricane Matthew."
TRENDING ON WCNC.COM