CHARLOTTE, N.C. — A person is in the hospital after a car overturned near a LYNX Blue Line station in Charlotte's South End Friday evening.
Medic confirmed first responders were called to the tracks on Remount Road near South Boulevard around 8 p.m. for a car crash. The agency later confirmed the patient they tended to was taken to a hospital with serious injuries.
A WCNC Charlotte photojournalist who went to the scene saw a blue Honda HR-V overturned on its side with the windshield shattered. Crews worked to remove the small SUV from the scene.
The crash happened about two blocks away from the New Bern Blue Line station, which is located along New Bern Street off South Boulevard.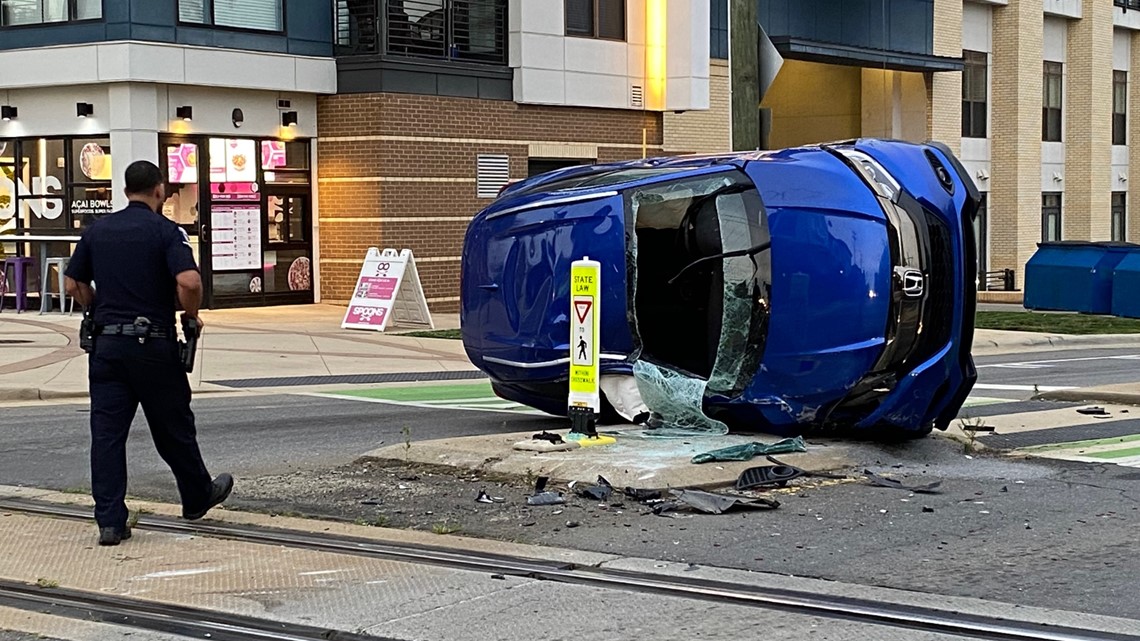 WCNC Charlotte has asked CATS if the crash involved the LYNX system in any way.
PODCASTS FROM WCNC CHARLOTTE
All of WCNC Charlotte's podcasts are free and available for both streaming and download. You can listen now on Android, iPhone, Amazon, and other internet-connected devices. Join us from North Carolina, South Carolina, or on the go anywhere.