CHARLOTTE, N.C. — CATS announced this week that the Gold Line streetcar service will be halted beginning June 3 to finish construction of the Gold Line Phase 2 project.
Phase 2 will extend streetcar service 2.5 miles on the east and west sides of the line, creating a four-mile stretch of service extending west from the transportation center in uptown to Johnson C. Smith University and a half-mile east along Hawthorne Lane from Presbyterian Hospital to Sunnyside Avenue.
The project will raise all current stop platforms for level boarding like with the Blue Line light rail. CATS will also replace the current streetcar trollies with a new modern streetcar vehicle. Eleven additional stops will be added to the Gold Line during the project.
CATS Director John Lewis told the City Council the entire streetcar project will likely be delayed at least six months because the 2020 Republican Convention in Uptown will force a halt to construction and testing.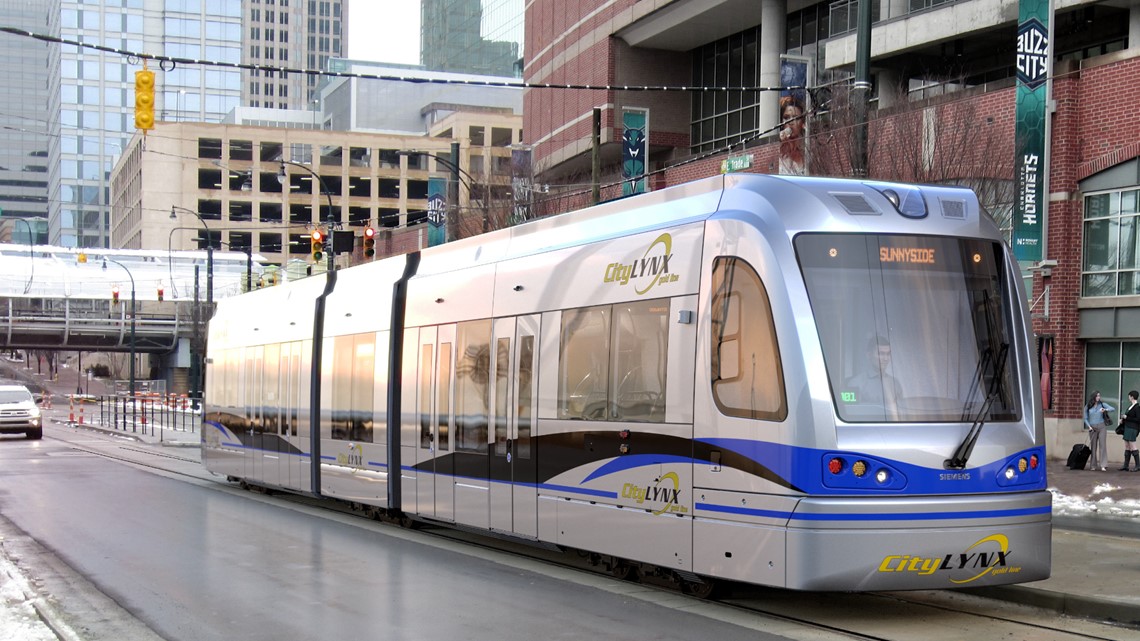 POPULAR ON WCNC.COM