During his visit to the Queen City, Cooper toured PoleVolt, the new charging station that was created by a partnership between the City of Charlotte, Duke Energy, Centralina Regional Council and UNC Charlotte. The station uses existing streetlights to provide free curbside charging for electric vehicles and expands access to charging infrastructure for people who do not have access to off-street parking.
North Carolina currently has 1,542 miles of EV corridors, which are sections of roads with planned or actively available charging stations. Among those roads, are Interstate 85 through much of the Charlotte metro area. With additional discretionary funding provided under the Bipartisan Infrastructure Law, North Carolina will have the opportunity to significantly expand EV chargers throughout the state.
"PoleVolt allows us to look at new innovation through the lens of equity," Lyles said. "This new station is an example of the city's commitment to both sustainability and to the residents in our vital corridors of opportunity, areas of our city that have been under-represented in the past."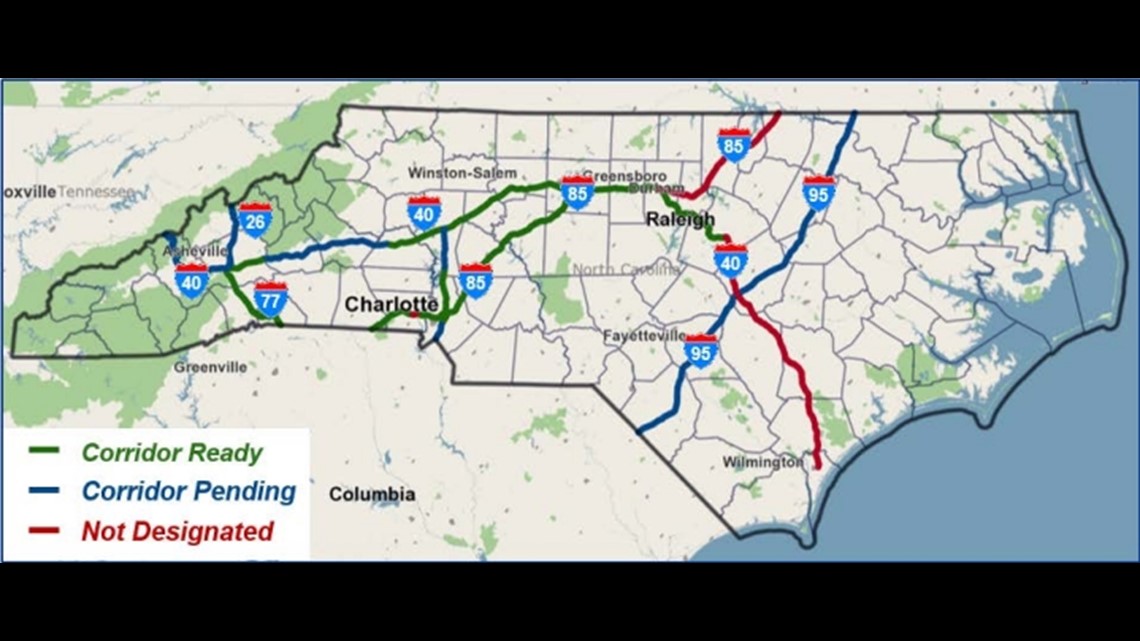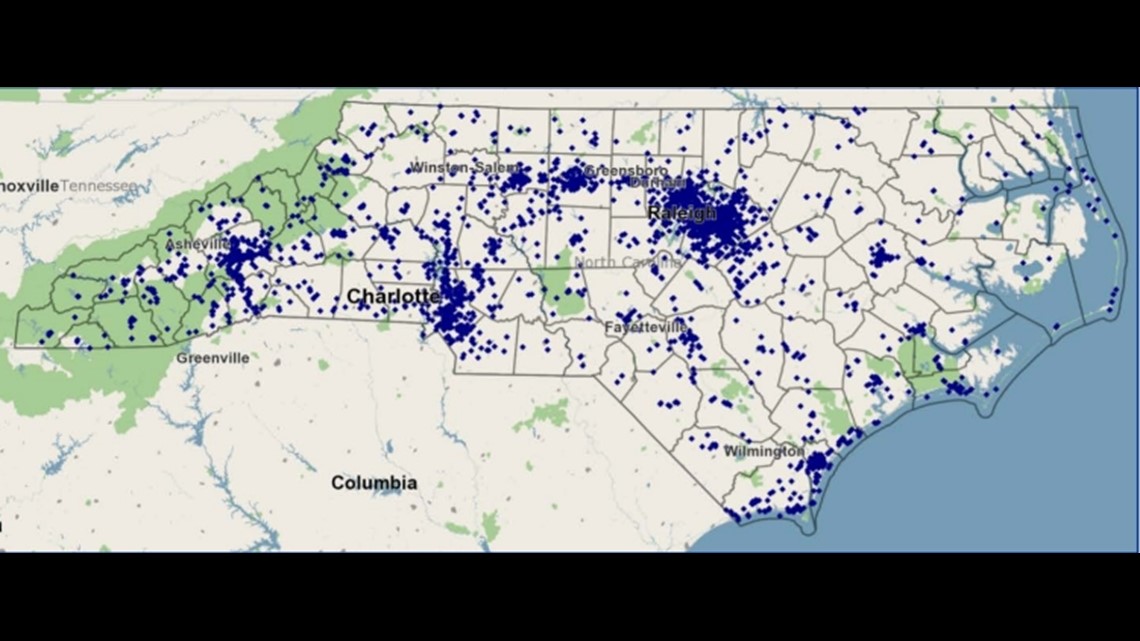 Gov. Cooper said his clean air plan for the state will improve air quality in lower-income neighborhoods.
"For too long, we've left behind underserved communities, communities of color, and we need to make sure our actions in the climate arena take of all that into account," he said.
EV owner Jeff Montgomery said he's happy to see the expansion of charging stations.
"The more the better," Montgomery said. "The more people see this, I think the more people will be relaxed about getting them because they have the security of, 'Well, if I do run out of charge there's a place to charge.' They're not going to, but again, bring just peace of mind."
He said the reason for going electric boils down to economics.
"The price of electricity doesn't fluctuate like it does with gas," Montgomery said. "And it's actually much, much cheaper. It cost me about $30-$40 a month to drive 1,000 to 1,100 miles on an EV versus a gas car, not what I'm hearing on the other. Cost much more to run."
EV owners could be eligible to get up to a $7,500 tax credit. NCEV owners do have to pay a $130 yearly surcharge since don't pay a gas tax.
Cities are also looking to expand their fleet of energy-efficient, climate-friendly vehicles.
The cities of Greensboro and Asheville are currently operating fully electric buses in their transit fleets. Chapel Hill Transit and GoRaleigh also have electric buses in service.
Listen to free podcasts from WCNC Charlotte
All of WCNC Charlotte's podcasts are free and available for both streaming and download. You can listen now on Android, iPhone, Amazon, and other internet-connected devices. Join us from North Carolina, South Carolina, or on the go anywhere.