CHARLOTTE, N.C. — An Ardrey Kell High School senior is taking a very unique approach in his efforts to get into a prestigious university.
According to a YouTube video, which has now racked up more than 40,000 views, Ethan Kim was deferred from Harvard University back in December.
The video begins with a shot of Kim logging into his Harvard account, which states his application is deferred (but not rejected!)
"I was stuck between two options. I could either just sit there and be happy with the deferral, just let it go," Kim said. "Or I could have the mindset of … I may not be a shoo-in there, but I could just do something crazy and see how it goes."
He brought the idea to Philbin, and they went to work. Kim wrote the lyrics, and Philbin shot and edited the piece.
"I think it definitely is an Ethan type of thing to do," Philbin said. "Someone at Harvard admissions when they're going through the people that got deferred, they're going to see Ethan Kim, and they're going to know exactly, that's the kid that made the video."
Throughout the almost 4-minute-long video, Kim explains (raps) to the Harvard admissions team all of the reasons they should accept him. "Good test scores and he's funny; who this mans? (SAT)"
Kim said he applied to Harvard with the mindset that he had nothing to lose. When he received the deferral notification, he decided that was his chance to 'shoot his shot.'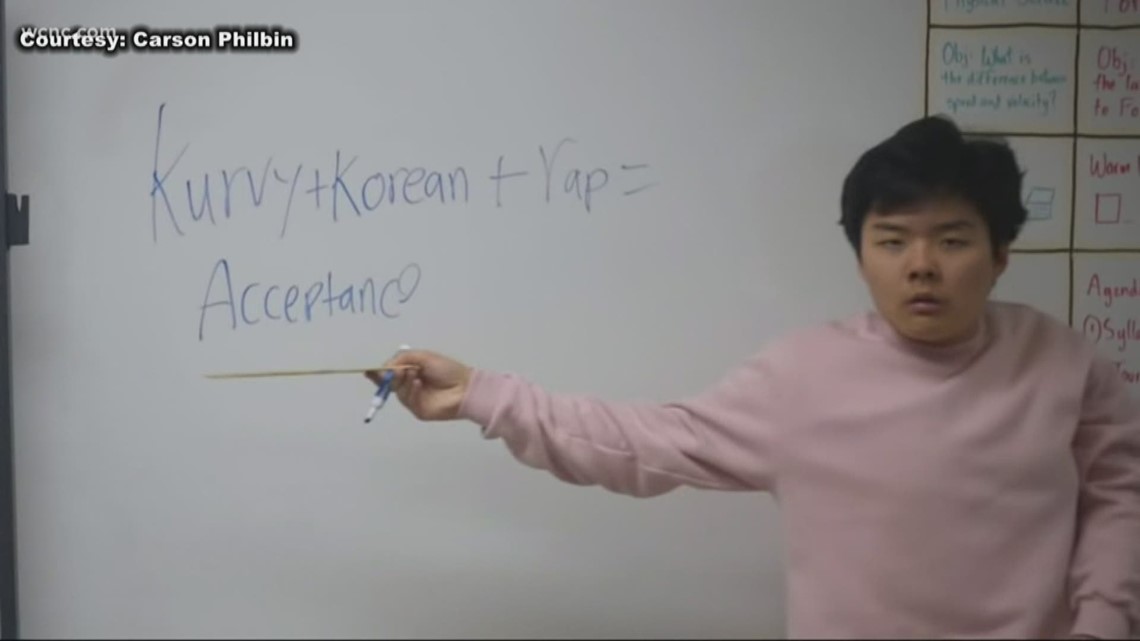 "I didn't do the rap video out of I was upset with the deferral. I wasn't upset at all," Kim said. "If someone at Harvard were to see the video, I hope they know that it was me really having fun and most importantly, me being true to myself."
On a disclaimer on the Youtube video, Kim said:
"Simply making a rap video is not going to get me into one of the best colleges in the world, but this is the best representation of me. Ultimately, wherever I end up is where I belong."
Kim said he has been receiving messages from others via social media saying that they now feel inspired to be themselves through the college application process.
"This whole thing has just become more than getting into Harvard, but just really a message of not caring about the big name, not caring about really the cause," Kim said. "But just being authentic and true to who you are."
Kim said he should have a final decision from Harvard by late March.
Whether or not this video works, we give him an A+ for creativity.
OTHER STORIES ON WCNC