Greenwood Village — A couple in Englewood said they gave police permission to go in their house to catch a suspect this weekend, but they didn't give permission for what happened next.
Police broke windows and sprayed tear gas during a standoff.
The story is reminiscent of one that made national headlines three years ago in Greenwood Village.
Leo Lech owned a home that his son lived in when an armed shoplifting suspect broke in and hid there.
Police used explosives and tactical vehicles to get him out, and destroyed the home in the process.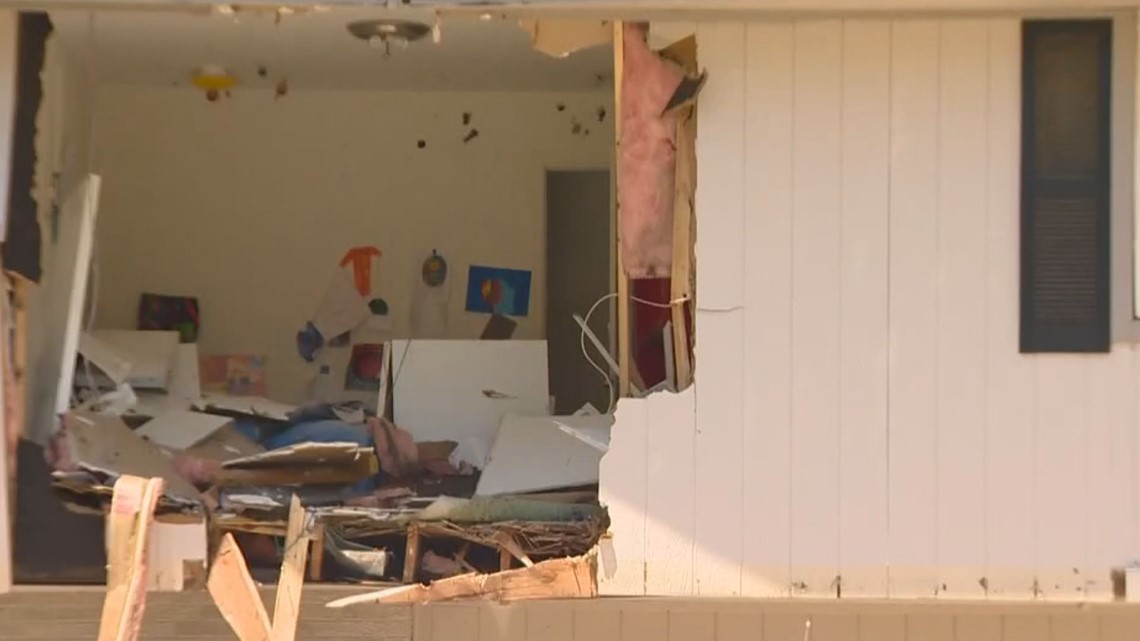 "I was planning on retiring in about 3 years, and then one day all that comes crashing down," 57-year-old Lech said.
He expected the city to pick up the tab for the damage, but he was wrong.
"If they don't want to, they don't have to," he said.
The case went to federal court where the judge ruled in the city's favor. Lech's attorney argued Greenwood Village needed to pay him back because of a clause in the constitution that says the government can't take private property without just compensation.
But the court said there is an exception for emergencies.
That's why Lech's message to the couple in Englewood is not optimistic.
"My advice to that couple is don't bother," he said. "Don't bother."
Lech eventually secured funds to rebuild, but said he took out a loan, and his mortgage is double what it used to be.
Parts of his lawsuit were remanded to state court, but he said he is still not hopeful.
"I think the odds of us getting anything are very very low," he said.
The federal decision will be appealed to the 10th circuit. Oral arguments will be heard in the state case at the beginning of August.